In 2021, I traveled with UNDP Bhutan to a special place in northern Bhutan. I was blessed with an opportunity to do a climate change story and its effects on this remote community. A place that many know very little about. Welcome to Lunana.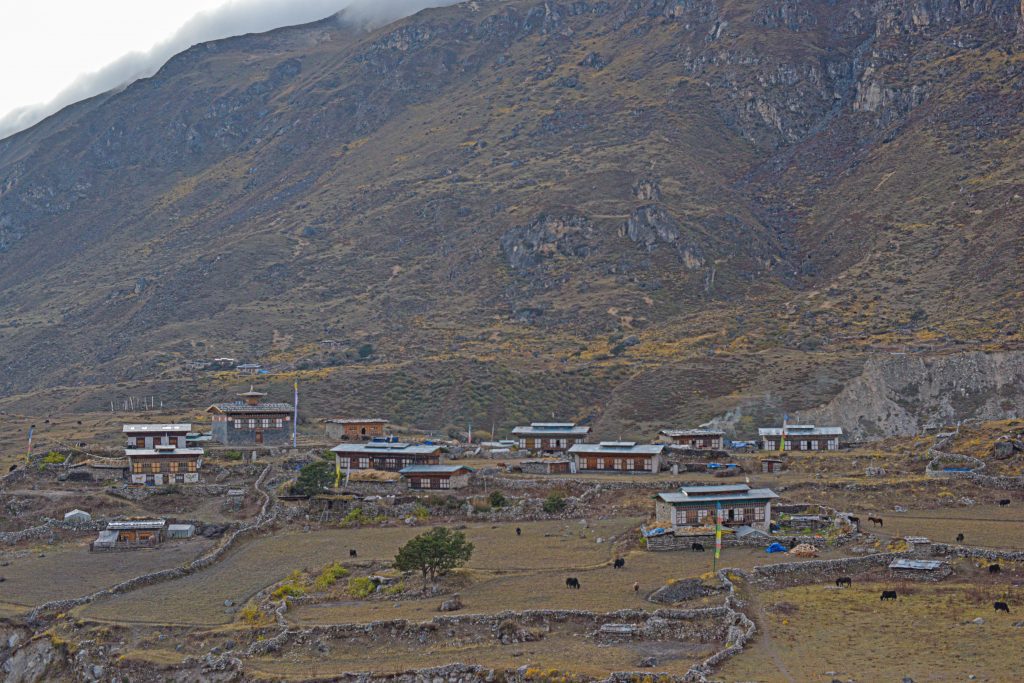 The next day, I decided to wander into Tenchoe village to meet some locals. Aue Rinzi, the lady taking care of us at our camp said I might not find them at home. "They'll all be at the temple, for the monthly Chhoesung". This is a ritual to appease Pelden Lhamo for prosperity & protection. So we headed to the temple. In 2016, under the command of His Majesty the King, a temple and two stupas were built facing the lakes. This is where the rituals to pray for the valley's protection are conducted – almost on a monthly basis.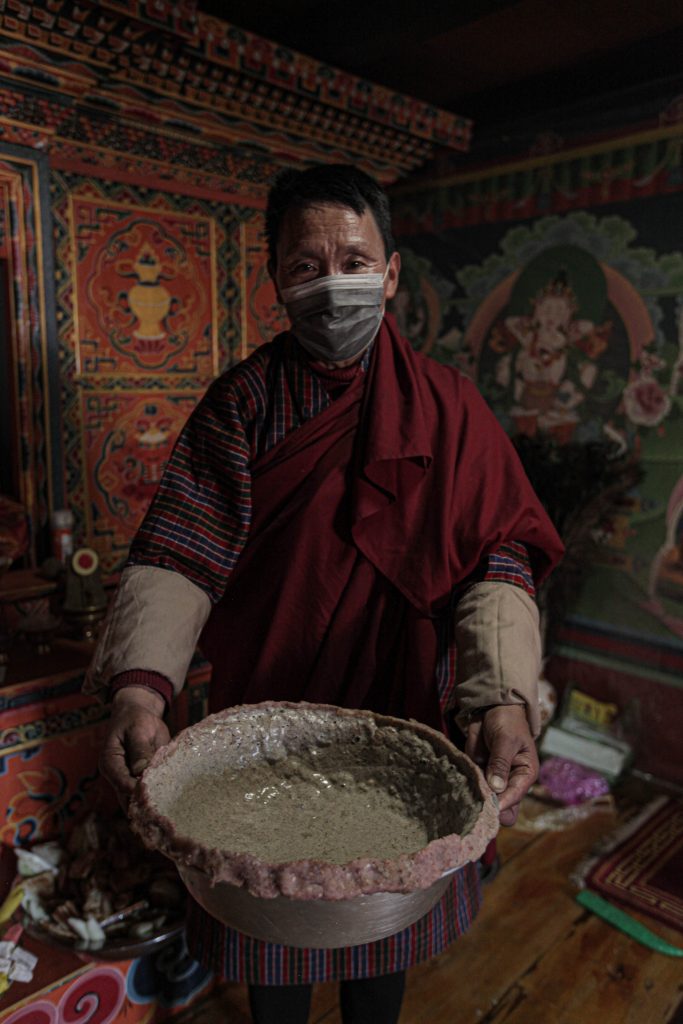 One of the fascinating things about Bhutan is the relationship our people have with the environment. We believe that mountains, giant stones and lakes are abodes of the gods and take utmost care to make sure the deities are not disturbed. The worship of these deities are entrenched in our culture and Lunana is no different. 
For a region where resources are scarce, Lunaps leave no stone unturned to offer their best. There are pineapples, fruits, cakes, vegetables, butter, cheese and their speciality – Mengye (a rice paste with perilla paste cooked in butter) offered at the altar. Villagers prostrate and offer more food and money as they make their prayers. The sound of the cymbals, drums and gyaling echo in the valley as the smoke of the incense burning outside dissipates into the mountain air.