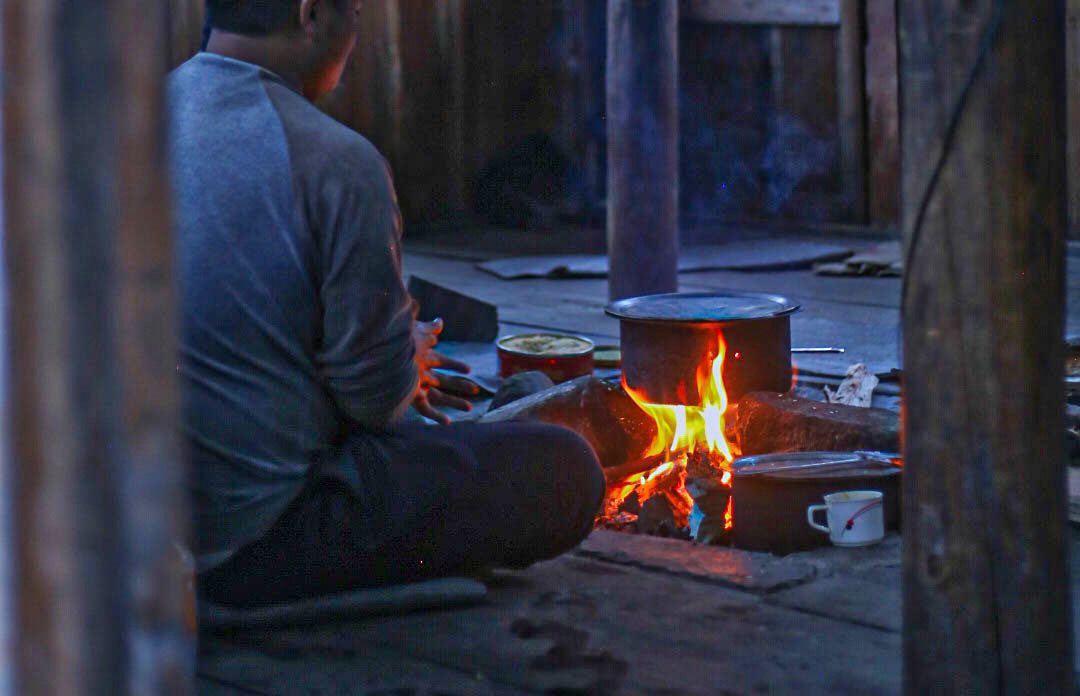 Welcome to the Aja Community-Based Eco Tourism Guest House.
Aja Ney in Mongar is considered to be one of the most sacred destinations in Bhutan with over 100 sacred sites of Guru Rinpochhe. But due to its far-flung location, it's not always on the tourists' radar. But it's visited by 1000s of Bhutanese on pilgrimage every year.
Without electricity and homestays, it's tricky to navigate a plan to Aja Ney. But there's one place that can help you. This is the guest house built by the eco group of Aja community.
Built in 2018 with the support from the Bumdeling Wildlife Sanctuary through Bhutan Trust, the guest house serves as an important revenue-generating avenue through pilgrimage tourism for the community.

With more than 16 members, the community eco tourism group shares that the pilgrimage season (oct to march) is the busiest time for them. "We have to arrange firewood for the pilgrims to cook and clear the trials. Sometimes we have 3 to four families share one room due to lack of space. It gets very crowded during the pilgrimage months."
It isn't long until you get a sense of how life is lived here without electricity.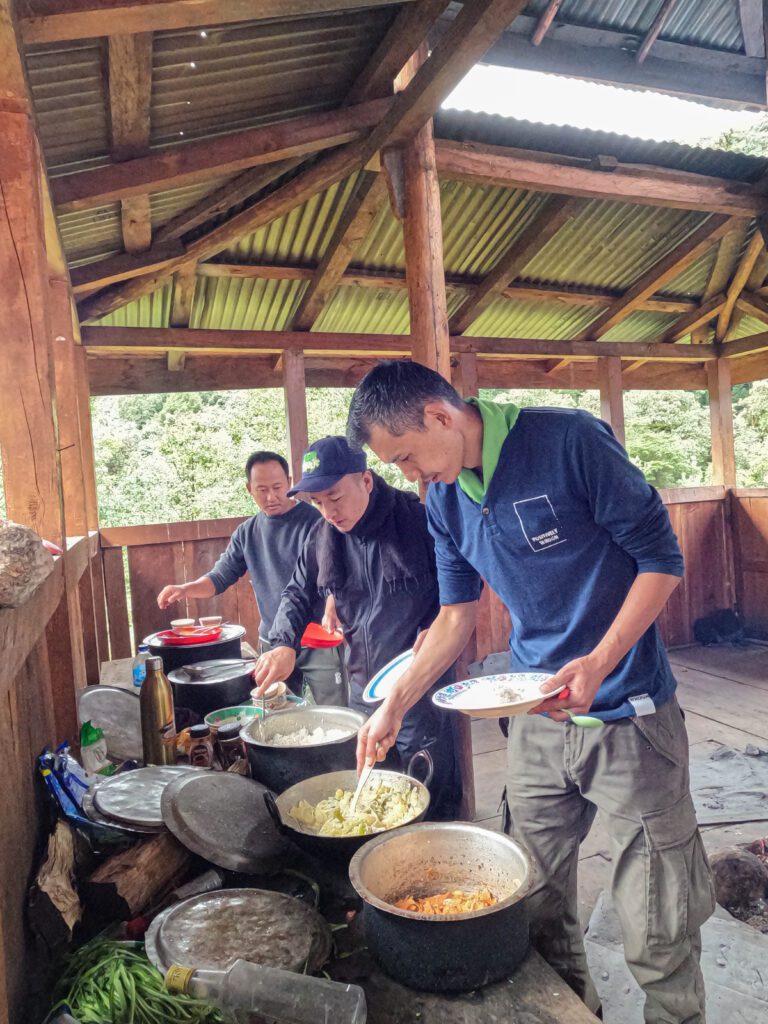 Here's a different kind of morning routine. Instead of one click of a boiler for your morning tea, Nima our chef chops firewood, lights a fire and boils tea for 30 minutes before we can ask for one cup. Vegetables are openly laid on the table in the sun and the butter and cheese are kept under the buffet table with a hope that they don't turn foul before the end of the trip.
The common kitchen is the heart of this place as we find ourselves huddled near the fire interesting placed right in the middle of the kitchen. I have never seen a design quite like this in such a setting. "Some people say it's designed like a pyre shed," says Nima morbidly as he pours a hot cup of tea. Well good morning to you too.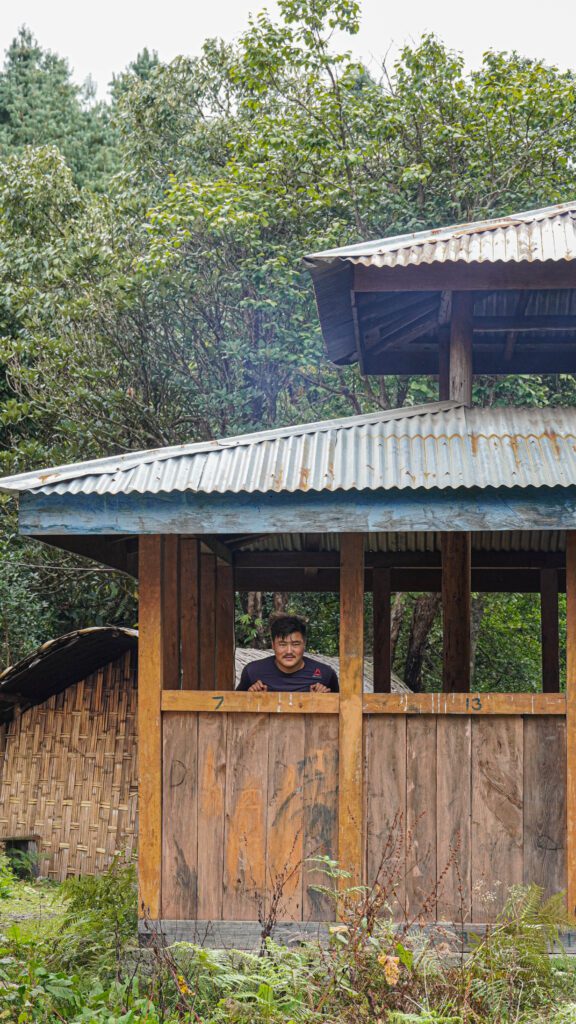 Guest House Price: Nu. 100 per person per night
Tip: Rural guest houses don't come equipped with sleeping arrangements so carry your own sleeping bag, toiletries, towels, etc.
Contact 77223313 to book your room, horse, porter for your trip to Aja Ney.
Please note: The guest house does not operate like a homestay or hotel so make sure you arrive on the exact date as per your booking as rooms are often given based on who arrives first.
Read my other blogs about Aja Ney.