Location: Drujeygang, Dagana, south central Bhutan
Years ago during the feeder road construction in Pangserbo, the community discovered a mineral spring water source in the dug-up site. Aum Sangay and her CF members then proposed a project to open a Menchu retreat to help boost local tourism and to also help the people with chronic illnesses.
After a lot of trials and intense work, the village finally gets to celebrate the opening of the retreat and what a celebration it was. After the spa rooms were officially inaugurated by Dagana Dzongda, villagers flocked to see the new center. "People here don't usually soak in hot baths around here. Drujegang is a hot place and not really our tradition unlike the north where people take hot stone baths regularly," explained chairperson Sangay.
It was a really hot day during the launch and I wondered whether people would be able to give the hot tubs a try. But soon the two spa rooms were already beginning to fill with excited guests who wanted to try the menchu bath, even with the sun glaring outside. The dancing and the drinking continued outside as more and more visitors took turns to try the newly opened Menchu.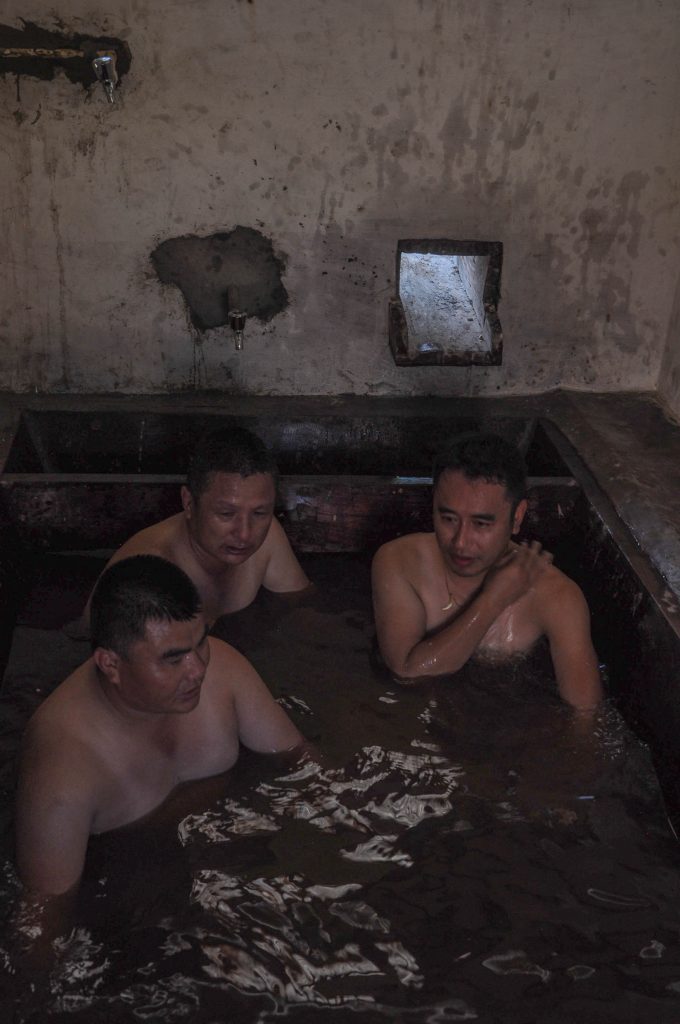 Menchu and its Healing Power
Although there isn't enough data supporting it, many Bhutanese swear by the healing properties of this mineral spring water. Menchu is basically natural spring water mixed with rich minerals like iron and many who have been treated by it believe that countless illnesses and body aches have been alleviated by the water's magical healing properties.
How is the Menchu heated? Water is piped to two 1000 litre water tanks then joined to a gigantic 1000 litre boiler which is heated through fire and then connected to the bath tubs. Hot stones are also added to the tub as and when requested. After seeing my posts, I received some dms to check out the popular Gegey Menchu in Paro on the way to Chelela which is known to heal arthritis and bone fractures. "Many call it the magical water that heals the body," locals say. 
If you're interested in trying this Menchu in Drujegang, you can do so at Nu. 500 for two hours and Nu. 3000 if you would like to book for an entire day. The place also has two guest rooms and Drujegang town is just a few minutes away. "Winter is best", says Aum Sangay. "The cold will be good for the soak and the hills here will be glowing with orange trees"