In 2019, Bhutan Mountain Holiday, one of the most successful travel agents in Bhutan contacted me to do a video on the famous four day Druk Path trail between Paro and Thimphu. I said yes.
The Druk Path Trail
Druk Path is known to be one of Bhutan's finest trekking TRAILS connecting Thimphu and Paro. The trail follows an ancient trading route across scenic mountain tops, alpine Rhododendrons, hemlock forests and lakes that are home to himalayan snow trouts.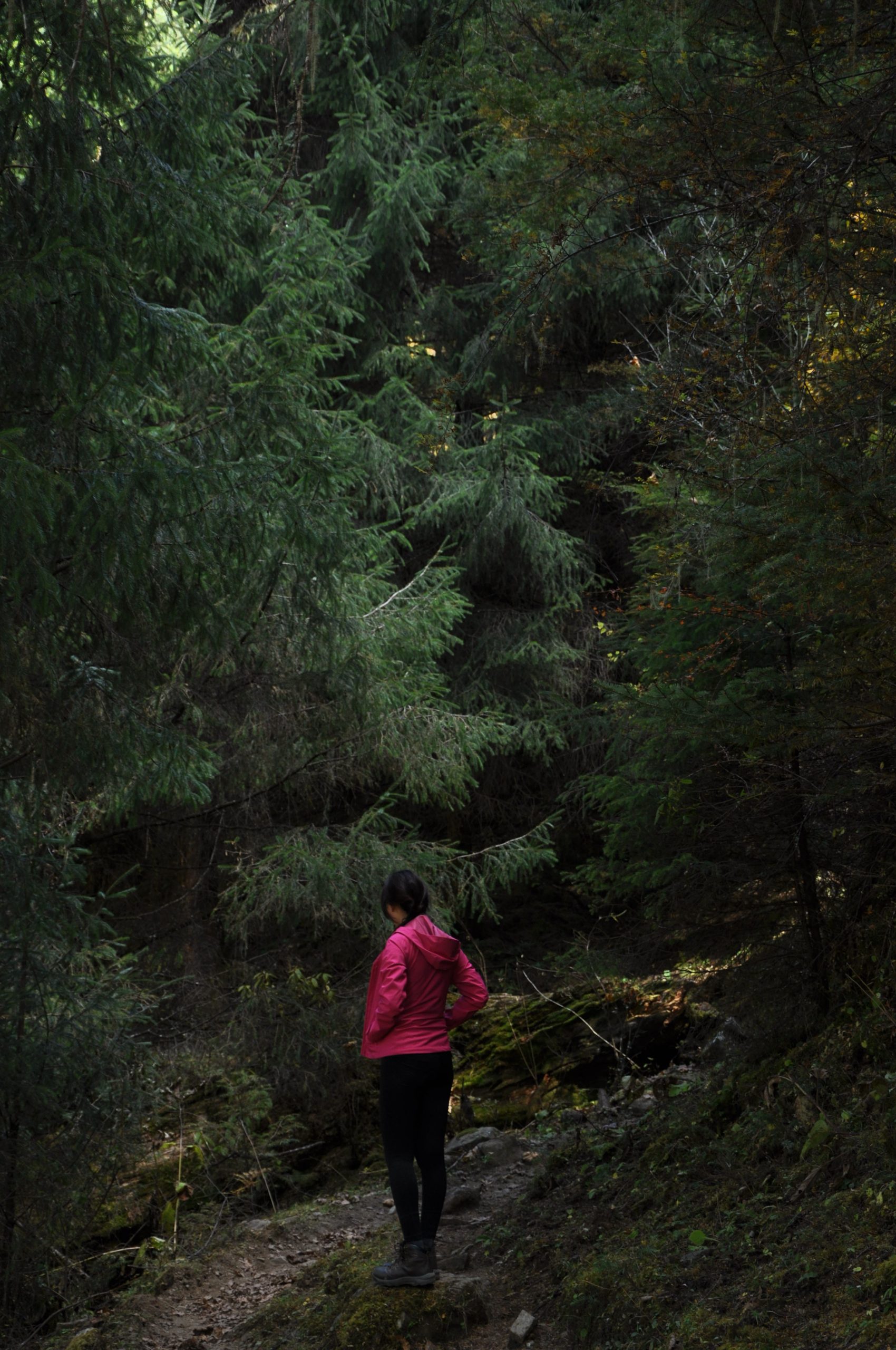 Day One
Damchayna Village to Jela Dzong
We begin day one from Damchayna village in Paro (above Taa Dzong) walking uphill through apple orchards and pine trees. Within just a few hours we arrive at a scenic treeless mountain top that slowly makes way to the magnificent view of the ancient Jele Dzong at 3550ms.
There are two campsites near Jele Dzong. "Our camp is the one below the Dzong. The cold wind in the other camp near the Dzong will freeze your face," describes Tula, my guide for Druk Path. I found out what he meant as I slowly walked towards Jele Dzong.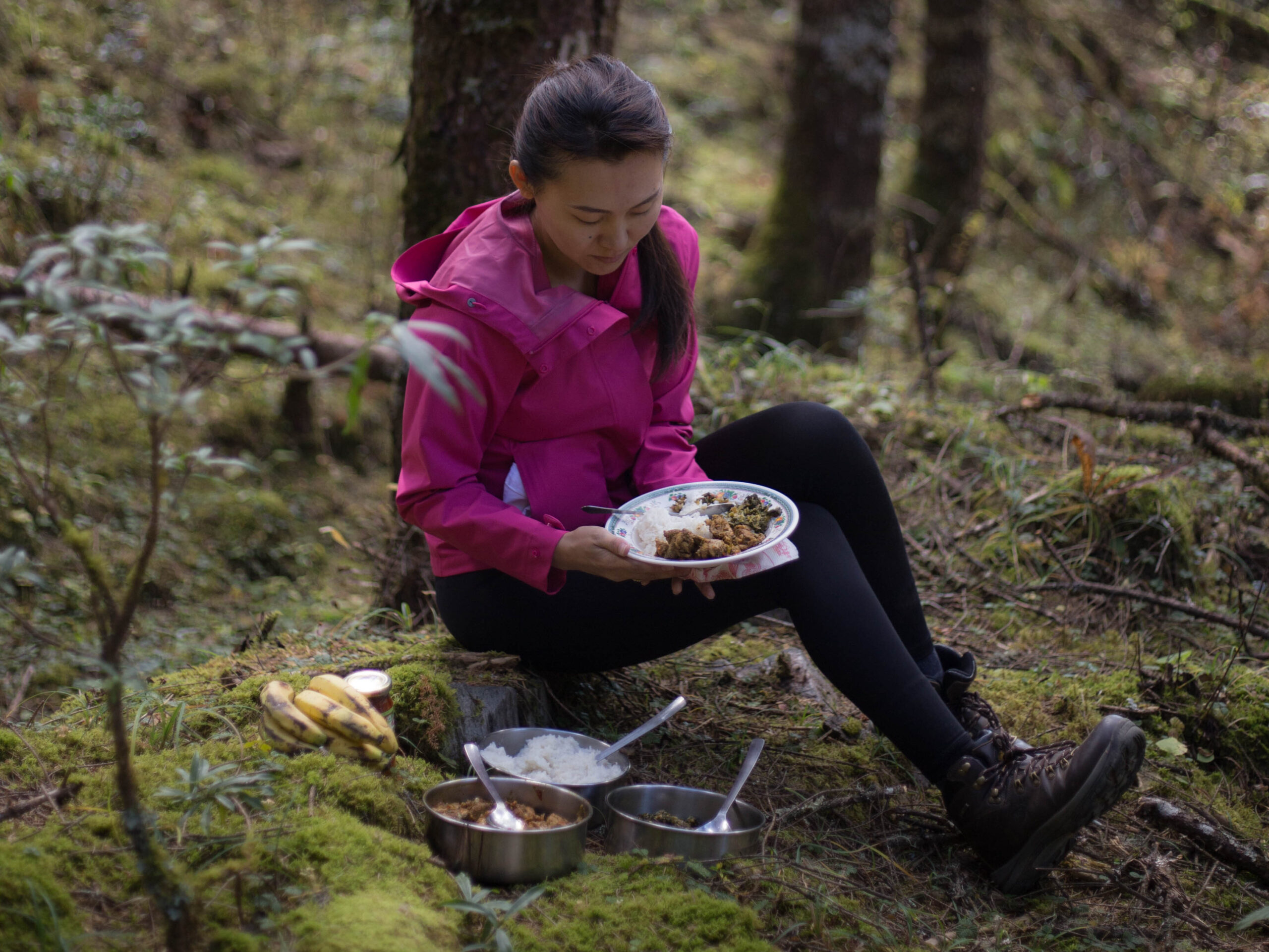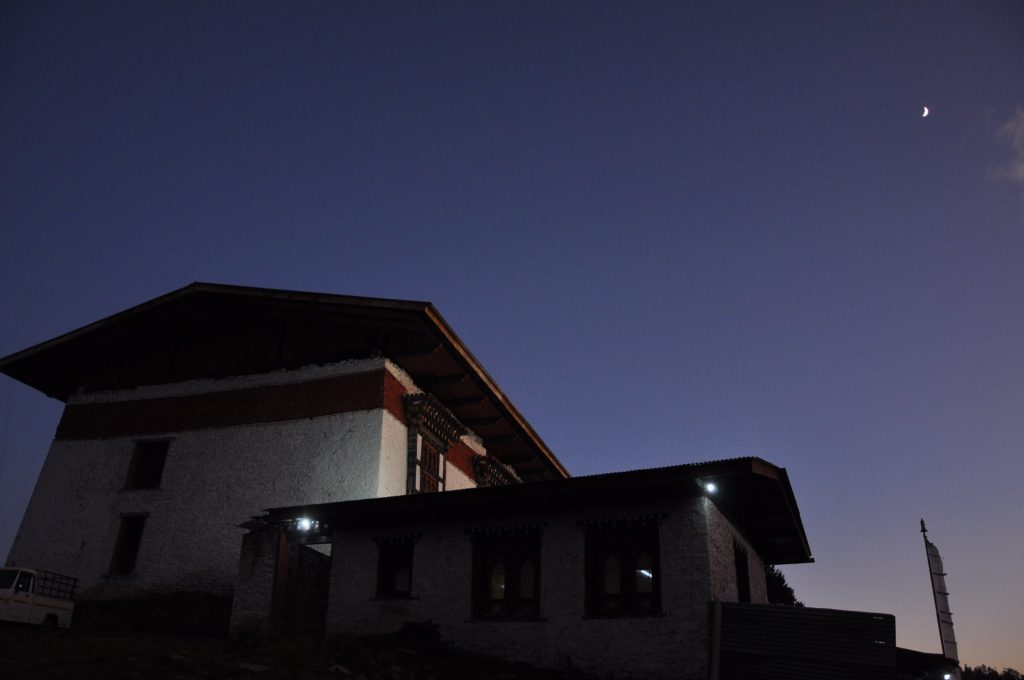 Drela Samten Chhokhor or Jele Dzong was built by Lam Drukpa Kuenley's brother Lam Ngawang Choegyal (1464-1540). Inside the main temple you will see the most magnificent statue of Buddha Shakyamuni. Must visit on your first day of the Druk Path trail. After a chilly visit to Jela Dzong, we make our way down to our camp where a feast awaits in the kitchen tent.
Druk Path Day 2
Jela Dzong to Tsho Kam
Scrumptious breakfast spread at 3290m. I love traveling for food but little did I know that I would probably be having one of the best breakfasts at this altitude. A luxurious breakfast table is set in the middle of the forest near a pack of mules. The 2nd day of Druk Path Trek starts with mild climbs as we find ourselves underneath giant pine and hemlock trees. We cross several ridges and slowly the panoramic views of paro valley fade away. We make a higher climb towards our second camp of the epic Druk Path trek.
Sighting: As you go deeper into the forests you come across a stretch of dead trees. The trees appear barren, as if their branches had been aggressively stripped off. Tula tells me that the trees had to be individually set on fire to stop a bark beetle epidemic. Bark beetles reproduce in the inner bark of trees. Many species, such as the mountain pine beetle (Dendroctonus ponderosae) attack and kill live trees.
Mountains are sacred to us in Bhutan. When I was little my grandmother would tell me stories of deities residing in giant trees and boulders in the forests. But as people told us to worship mountains, we also saw them being exploited & desecrated.
It wasn't long before we started seeing garbage along the trail. Some lay right in the middle of the track while others were inconspicuously hidden under rocks and tree barks. Tula tirelessly picks up every garbage he sees in his eco waste bag during our walk. "If people can carry full juice bottles and snacks when they climb up, why can't they carry their trash on their way down?"
After walking amongst tall trees, we soon arrive at an opening and sight our camp in a distance pitched near a herd of yaks. Welcome to our second camp at Tsho Kam 3789ms. Within minutes of arriving at the Tshokam camp, I make my way up to the herd of yaks just above our camp. "Don't get too close," warns the yak herder. "It's mating season so they are quite aggressive. Last time one of them nearly hit a tourist trying to get a picture." Needless to say I decided to take photos of the younger calves instead. Have you ever seen a yak like this one?
Dinner menu: Fried spinach, pork curry, dal & rice.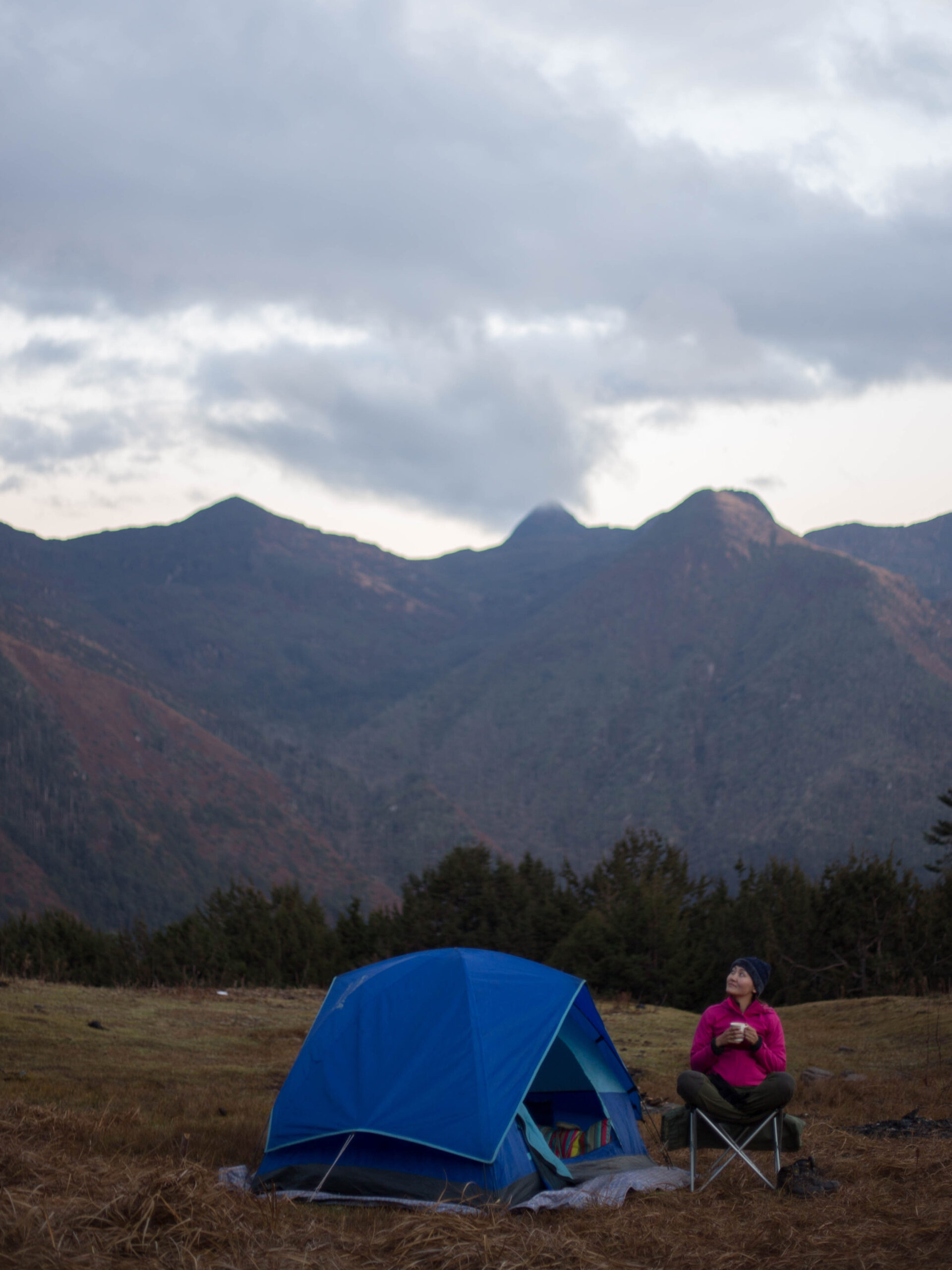 Day Three
Tshokam to Janey Tsho
Good morning. Curled up in my warm sleeping bag with a hot water bag, sleep came easy to me last night (probably tired from the walk) There's something about the silence in the mountains that gives you the most peaceful sleep ever. I heard nothing but the soft howl of the wind and the sound of bells on the yaks which sounded like wind chimes to my ears. And then you wake up to this, a beautiful sight of the yaks headed down the mountain for winter pastures. How was your night?
Tula briefs me that the 3rd day of the Druk Path Trail (if you take the 4 day trek) would be the toughest & i felt that pretty much in the first 20 mins. The steep climb to the top of this giant ridge felt intimidating, neverending, draining and yes I struggled. I really struggled.
Truth be told I have lost the stamina I once had when I used to work out. I was constantly losing my breath & the rising altitude didn't help one bit. When I finally made it to the top, I felt a sense of freedom that often comes after you experience constraint: like when you finally make it through something you almost surrendered to. Feel it once, you'll know what I mean.
After walking for almost 3 hours in the heavy fog, it added to the falling hail. We finally made it to our last camp, Janey Tsho. Our camera-shy chef Rinchen saved the best meal for the last night at the camp. Pizza at 3800 meters and a full-size cake that he cooked in a pressure cooker. As he brought out the pressure cooker cake and put it in front of me, I admit it did make me emotional. "I've never had cake at 3000 ms in the snow mountains" I told him.
Day Four
Janey Tsho to Thimphu via Phajoding
On our way down towards Phajoding on our last day, we came across more beautiful ridges that were covered with snow. A beautiful family of highlanders bringing their yaks down to the valley for winter. But amongst all these gorgeous sights, there are also few signs of environmental concern. The highlanders we met shared that many of the lakes in these areas have now dried up. That also mentions the sighting of wild boars, which is quite rare at this altitude. We crossed a lot of points that were either dwindling lake sizes or completely dried up.
As I saw the colors of the landscape change from the hues of vibrant autumn colors on the mountains to grayish layer of smog resting above the capital city. I wondered how long it would take for that gracious smoky soul to get bigger and encroach upwards towards the mountains. Whether it is the guides like Tula, who believes in protecting trekking trails or a travel company that believes in practicing sustainable tourism. We all play a major role in ensuring sustainability is not ignored when development policies are put in place.
I say this with all my heart because I believe that we all need to return to those memories to those stories that our grandparents told us about majestic mountains, deep forests and sacred lakes at least once in our life, before they are gone forever.