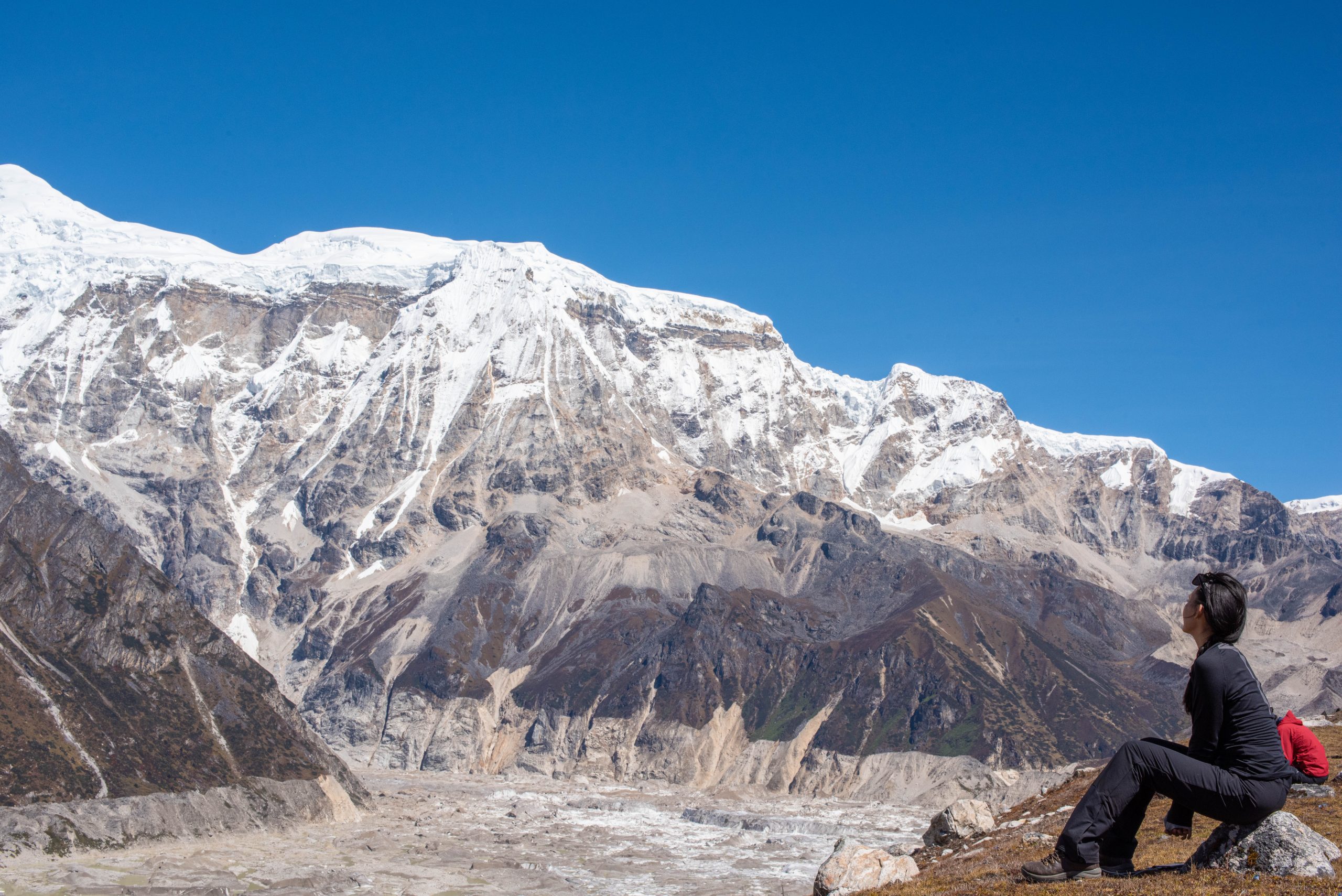 In 2021, I traveled with UNDP Bhutan to a special place. Behind some of the highest mountain ranges of Gasa, northern Bhutan. I was blessed with an opportunity to bring to you the reality of climate change. And show you its effects on a community that many know very little about. Come with me as I learn more about climate change in Bhutan. But besides the global issue, we'll learn stories and life of a unique group of people in the mountains. This is Lunana.
There's a reason why many people haven't been to Lunana. It takes 9 whole days on foot to get to this place. And the journey is a strenuous one crossing the notorious snow mountain of Gangla Karchung at more than 5000ms. With our schedule, we had to get here via helicopter. This has transformed the lives of the people who live in these mountains.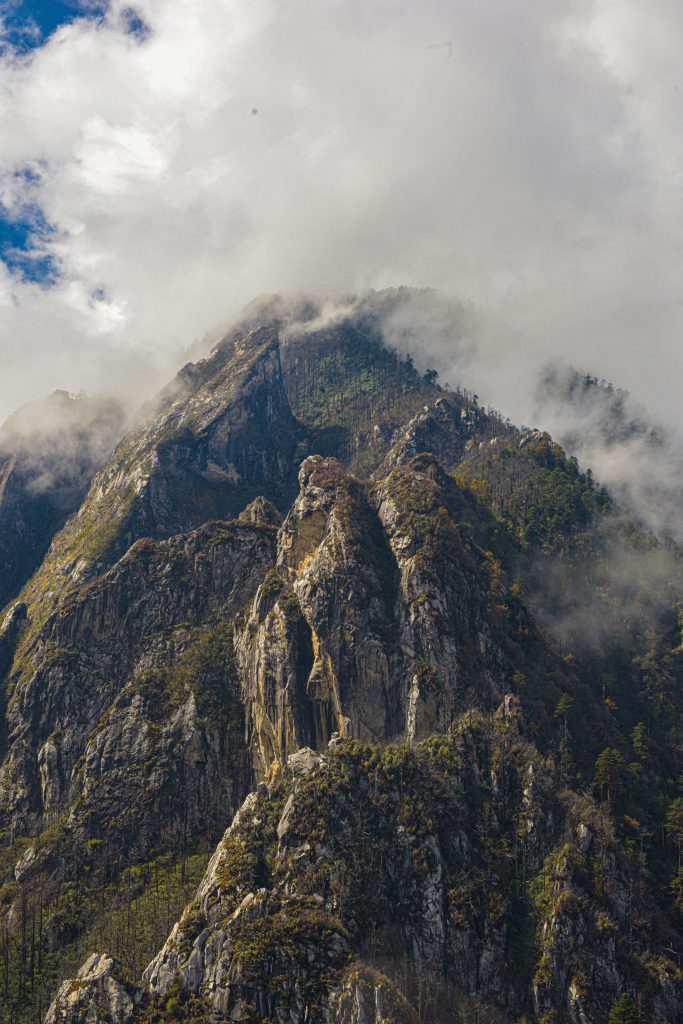 With the economic boom thanks to cordyceps, I heard that Lunaps avail the helicopter services like booking a taxi. But I'm sure there's more to the story than just that. We cross the beautiful paddy fields of Punakha. It's surreal seeing the same landscape from a bird's eye view. Soon we enter into the northern zone of the highest peaks. I had only seen such sights in photographs. The clouds whisk beneath us as we move above high peaks and mountain rivers. I had always admired our mountains from below but witnessing their majestic presence from above was a completely different experience. We fly over the different villages spread across the broad Lunana mountain valley. We cross Lhedi, Tshoju, and finally arrive at our destination: Tenchoe village in Lunana.
The Journey to Lunana
"Please take enough rations. Lunaps aren't very friendly like the rest of Bhutan," I was told.
I must admit, I came to Lunana with some preconceived notions about the people here. That's probably the worst thing you can do as a traveler. You go to a place hoping to learn something new and embrace the nuances you discover along the way. So that's what I decided to do as soon as I met the locals there. Although there is truth to the stereotype, there's a reason why the Lunaps are the way they are. Lunana is located in one of the most difficult terrains in Bhutan. They experience the harshest winters in the north. In the old days, before the onset of the cordycep boom, life was extremely difficult. The people here didn't have horses in those days. The men would travel for 10 days carrying rations and food from the valleys below. The women took care of all the work at home and the fields.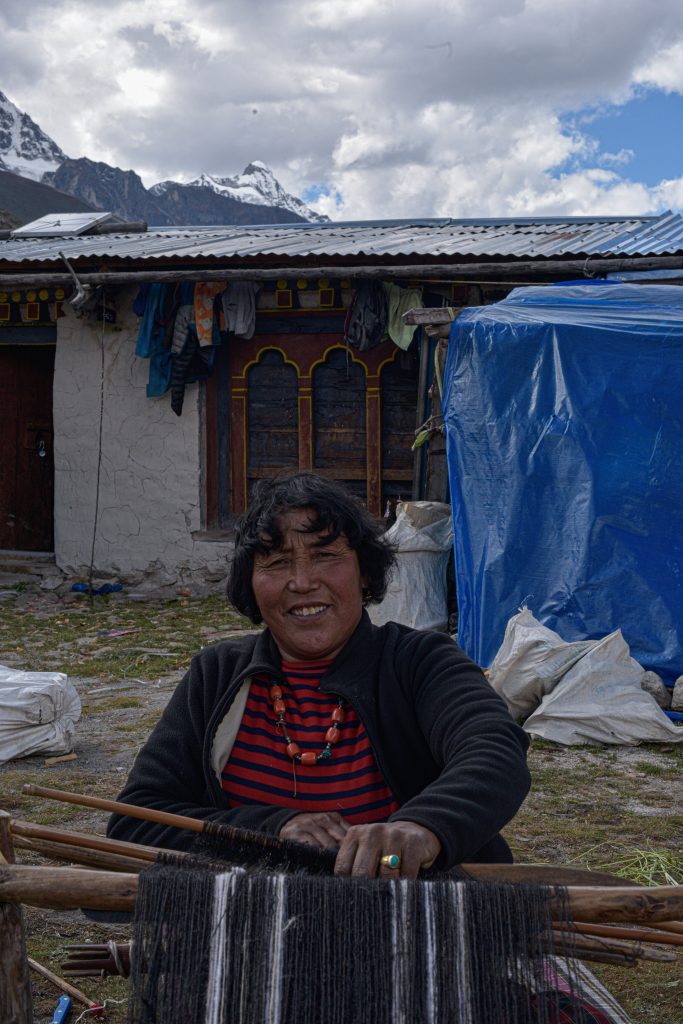 The altitude doesn't allow people to grow anything besides barley and some root vegetables. Although life here has improved comparatively, people don't have what you and I take for granted. There's no electricity, and fruits and vegetables are still a luxury. "It's not that we don't want to welcome people here. It's just that our forefathers never had enough for their own family. Our living conditions were so bad. We didn't think it was good enough for guests," said aum Dorji, a local resident of Thanza. She said that it takes time for the people here to open up and learn about all these things that the rest of the country is already used to.
Glacier Mountains and Risks of GLOF
Why does Lunana have the NCHM (National Centre for Hydrology & Meteorology) office branch? It is all because the Glacial Lake Outburst Flood (GLOF) threat looms large in Lunana.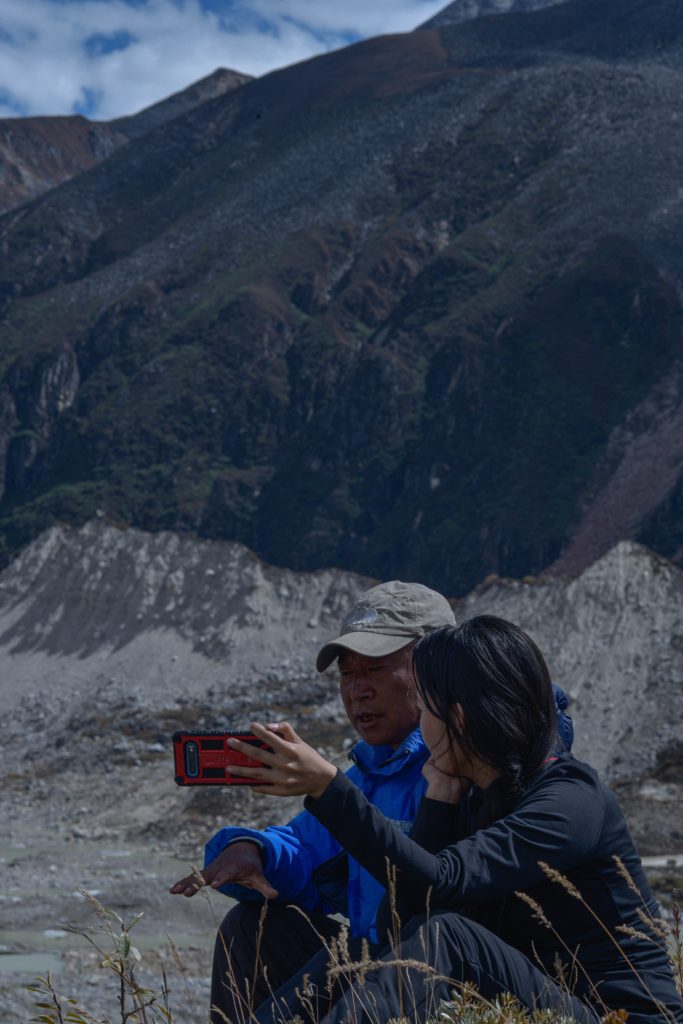 Did you know that Lunana has three of Bhutan's 17 potentially dangerous lakes? These are Rabstreng, Thorthormi and Lugey (which caused the devastating flood of 1994)
How dangerous is the situation in Lunana? Thorthormi used to be a solid ice glacier less than a decade ago. It is now melting at a faster rate. "There's a small strip of land less than 33 meters that separates Thorthormi from Rabstreng lake. If the water overflows and enters the second lake, it'll cause a flood three times worse than 1994. This will wash away parts of the communities of Thanza, Tenchoe, Tshoju and the ones downstream as well," shares Glaciologist Karma Toeb.
Story continues on my next blog.