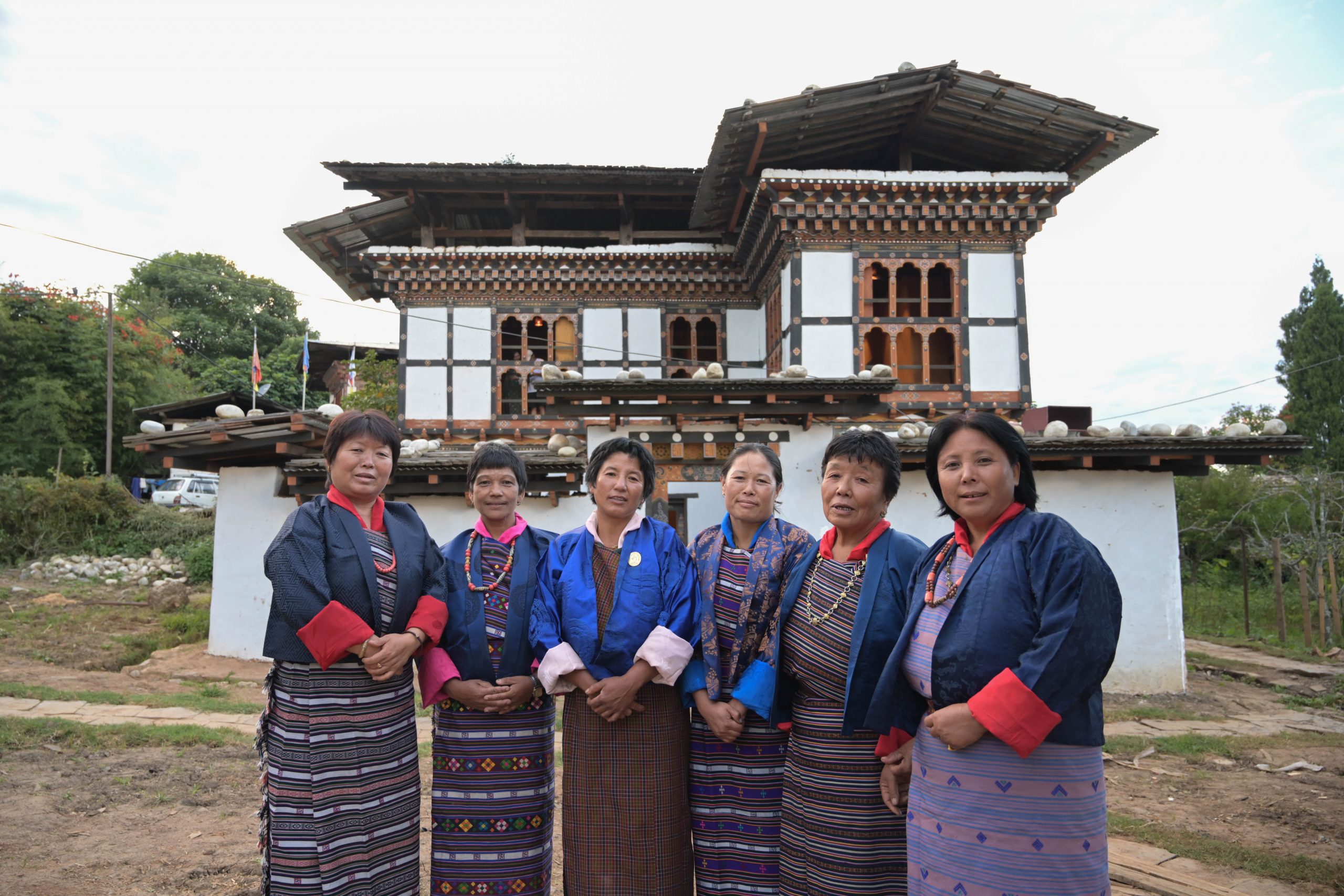 Location: Nobgang, Punakha district, western Bhutan
I want to introduce you to a special group of people. Meet the Tsherim Tshogpa Community members of Nobgang. During our visit, they shared so many recipes and stories of their village to a group of clueless city bunch. It made us rethink what we know of our traditional food. This is what we're here for: to promote a humble first-of-its-kind community restaurant. All thanks to the Department of Culture's stewardship plan for Nobgang. 
The skilled cuisine masters of Nobgang personally prepared the dishes for the shoot. They will do so for you to experience this unique cuisine of Nobgang. "We're deeply grateful for Her Majesty the Queen Mother Gyalyum Tshering Yangdoen Wangchuck's guidance and support. Also to the Dept of Culture for their belief in us. We want to do this not just for the income. It is with the hope that maybe the youth that have left Nobgang will see a future return home. We're all getting old here so we would like more youth to join in the future," says Tshogpa aum Kinley.
Meet Ap Gembo. He's the only man in the Nobgang Tsherim Tshogpa and he loves it. "It's not only the women who can cook well around here," he says smiling. Ap Gembo is probably one of the most cheerful people I've ever met. He does everything with a smile on his face. He shows us the Pepper corn he picked along the path below the village hill.
"Thingye ngo ngow di kha guya zingg bey zhimm la." (the fried peppercorns taste delicious along with a tantalizing aftertaste of the pepper). Ap Gembo fries the pepper corn in mustard oil along with chopped potatoes, garlic and red chilies. I noticed almost all houses here have extended kitchens, mostly outside the main house. "We roast zau (puff rice) , make ara and pound corn here. It's not comfortable in the small indoor kitchen," he says.
The charcoal black walls, mud stoves and smoky ambience helped create the perfect setting for the food. He carefully lifts the fried pepper corns and vegetables from the hot oil. Thingye Ngo Ngow is a perfect side dish. The crunchy savory taste of the potatoes and garlic are beautifully flavored by the peppercorns. This is also prepared with diced pork cooked in pork fat and stored for months. Have you ever had Thingye Ngo Ngow?
If you love non-vegetarian food then you're going to love this. Gegew is cooked by combining two different types of meat (pork & beef). It is mixed into a pot of shukam (white dried chilies) phhin (vermicelli noodles) and spring onions. Also with some butter, chili powder and salt to taste. "This is my favorite of all the Nobgang dishes," says aum Pema as she cuts the meat into cubes. "Dipping a ball of rice into the meat gravy is the best." 
What a wonderful time we've had in Nobgang and what a perfect ending to this amazing experience. During our last night, the Tsherim Tshogpa arranged a wonderful meal for us. A mix of all the delicacies prepared during the shoot, to be enjoyed with a special brewed Ara. The food we showcased are just some of the must-try dishes on the menu of their community restaurant. Nobgang has more.
If you're curious about the taste of Nobgang, come visit this unique gem on the hill in Punakha district.