Location: Mongar District, eastern Bhutan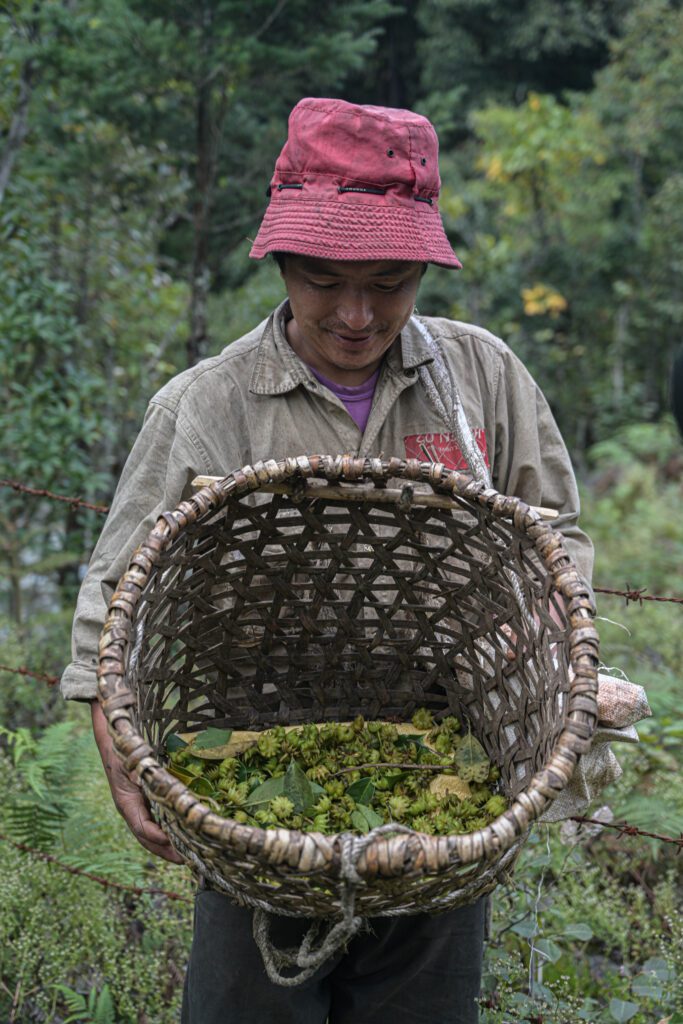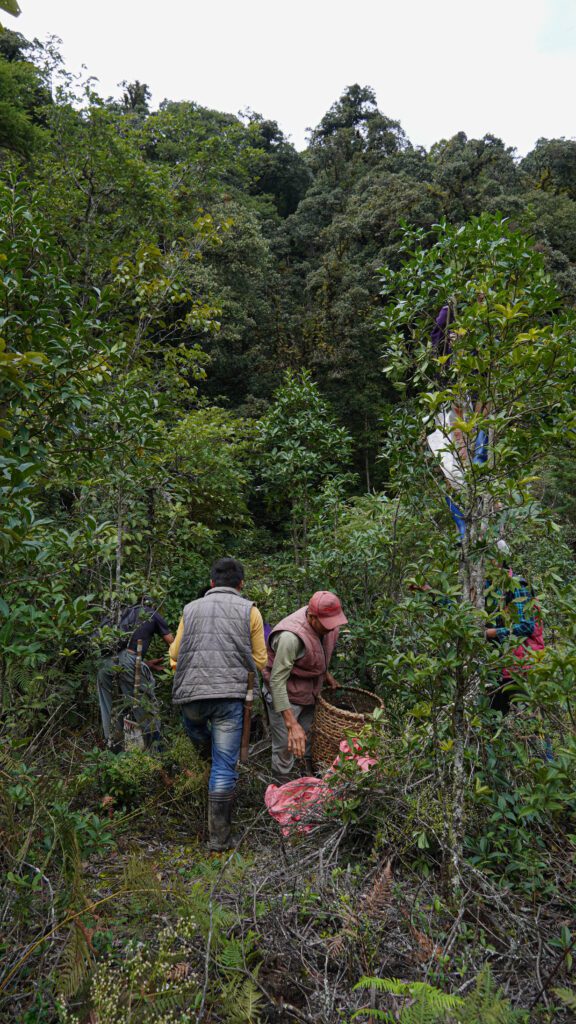 Star Anise Harvest
During our last day at Aja Ney, we came across an exciting community activity that brought together the households scattered in the valley. Did you know that the people here annually harvest the fruit of the Illicium verum plant from which you get the main seed pod called Star Anise. Star anise is used in culinary applications for its distinct flavor but is also employed for its medicinal benefits. But what do people here use it for?
"It is believed that Guru Rinpochhe drank this as tea," says Aum Kinley. "We dry it and sell it to pilgrims and also to Department of Forest."
But besides the fascinating fruit, what grabbed our attention was the way the locals were picking them. It was very difficult for us to get the shots as each worker were picking them at lightening speed and just as we were closing in, they had already finished picking the batch nearby and ran with their sacks to another part of the forest. "No time madam," one shouted as I asked them to slow down for a picture.
Aja Ney is one of the most sacred pilgrimage destinations in Bhutan with over 100 sacred Neys (sites) of Guru Rinpochhe. It is believed that one good deed done in this place is equivalent to a 1000 good deeds and one chant of prayer is equivalent to another 1000.
How to Get there
It takes a one and half day travel to Mongar district. From the highway towards Trashigang, you take a detour towards Shermung village. A 2 hour bumpy farm road drive then takes you to Yarab village and then you need to walk for 6 hours to Aja Ney valley.
The Walk to Aja Ney
The horizontal trail is relatively easier than most treks in Bhutan. It takes you through dense forests, bamboo groves and steep slopes overlooking rapid rivers. As you arrive closer to the valley, you'll see scores of ancient stupas scattered along the trail.