While pizza will always have its roots in Italy, often referenced by most pizzerias around town, there's a different pizza style that's more popular in the underbelly of western food culture – New York style pizzas. Today's food story is about the young lad who chose to bring this twist to pizza through his pizzeria @projectzza 
Run by Jamsel, a trained chef from the Culinary Institute of America, and his team, project zaa uses a wood-fired oven to make his signature pizzas in town. " I was inspired by the local pizzeria in New York and the atmosphere that these pizzerias created, I wanted to bring that back to Bhutan but yet make a restaurant that was original." Project Zza's signature wide thin crust slices pay tribute to the NY style.
They also serve beef skewers that go well with their scallion flatbread and garlic yogurt dip. But our favorite is def their wood-fired pizzas – the Beast is the BOMB (you'll know what we mean).
So next time you drop by project zaa, say hello to Jamsel, you might learn a thing or two about making good pizza.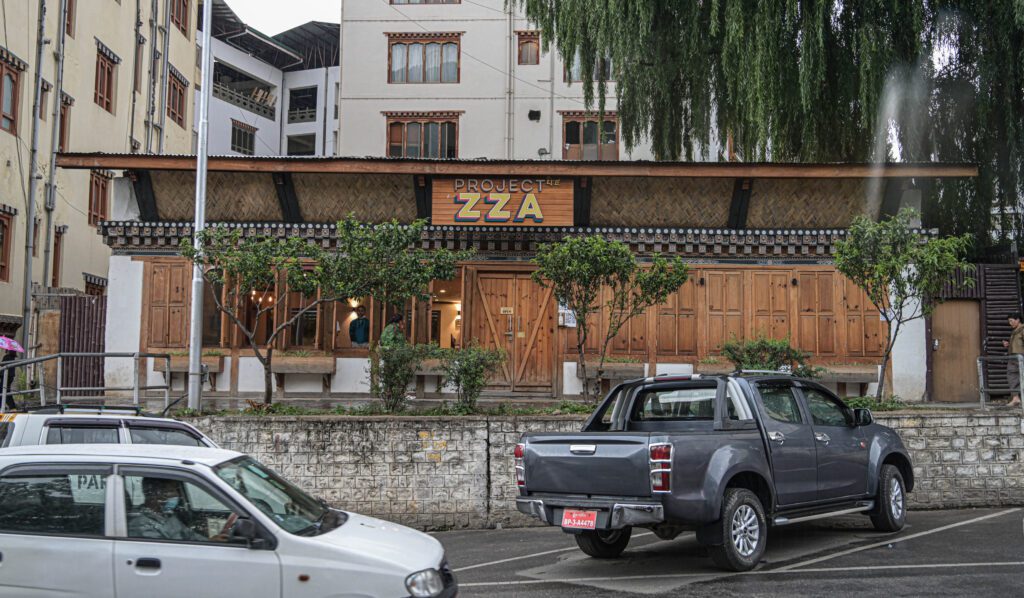 Their pizza price ranges from Nu. 350 – Nu. 600, you can call project zaa at 77307630.
Google map directions here