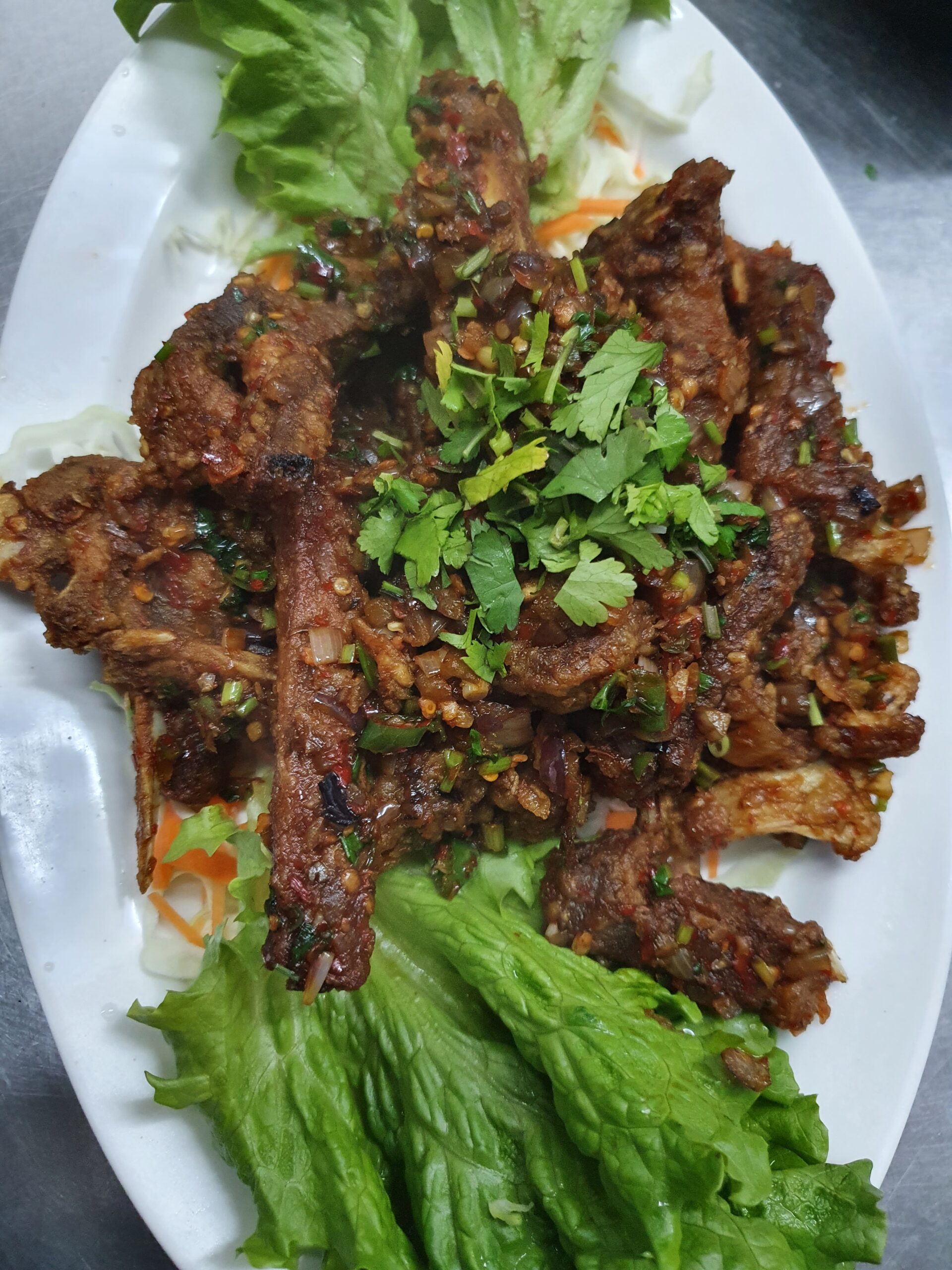 History
Passed down from one generation to another, the Chopsticks has stood the test of time and taste of Bhutanese as well. Tenzin Norphel, the current owner of the restaurant, talks about his hopes to develop and refurnish the establishment but still keeping the menu as it is. He also told us about his father, who is a chef and his illustrious culinary past in Hong Kong for 4 years and in India, Delhi for 10+ years. No wonder the Chopsticks is one of the oldest and authentic Chinese restaurants in Bhutan.
Chinese Cuisine Overall
Chinese cuisine is widely celebrated for its depth of flavors, diverse ingredients, and culinary traditions. It is known for its harmonious blending of flavors. The five key taste elements—sweet, sour, salty, bitter, and umami—are skillfully balanced to create well-rounded dishes. Chinese cuisine incorporates a range of traditional ingredients and condiments, including soy sauce, vinegar, oyster sauce, ginger, garlic, and various aromatic spices. These ingredients add depth and complexity to the flavors of the dishes. One such ingredient is Sinchuan pepper. It's spicy and aromatic yet numbing flavour is something so different than the usual spicy ingredients.
As important as the ingredients are, their wok is equally important. The fast flying over a hot fire giving the food a slightly smoky flavour and not over cooking the veggies. Another point to consider while having Chinese cuisine, they will always look colorful. Because they understand that beautiful food must also taste good. Last but not least, many Chinese cuisines depend on the use of ginger and garlic to boost their flavor. Chinese cuisine is able to produce rich, nuanced flavors that are well-known around the world by combining all of these elements.
One of the popular recommendations of this eatery is their sizzlers, that come out 'Chopse'- a type of fried noodles with loads of fresh vegetables but Tenzin Norphel's favorite is the prawns.    
Location: Main Thimphu town, Norzin Lam
Second floor of Central Mall
Contact: 333602/ 17544944
For more restaurant recommendations, click here
Google directions here