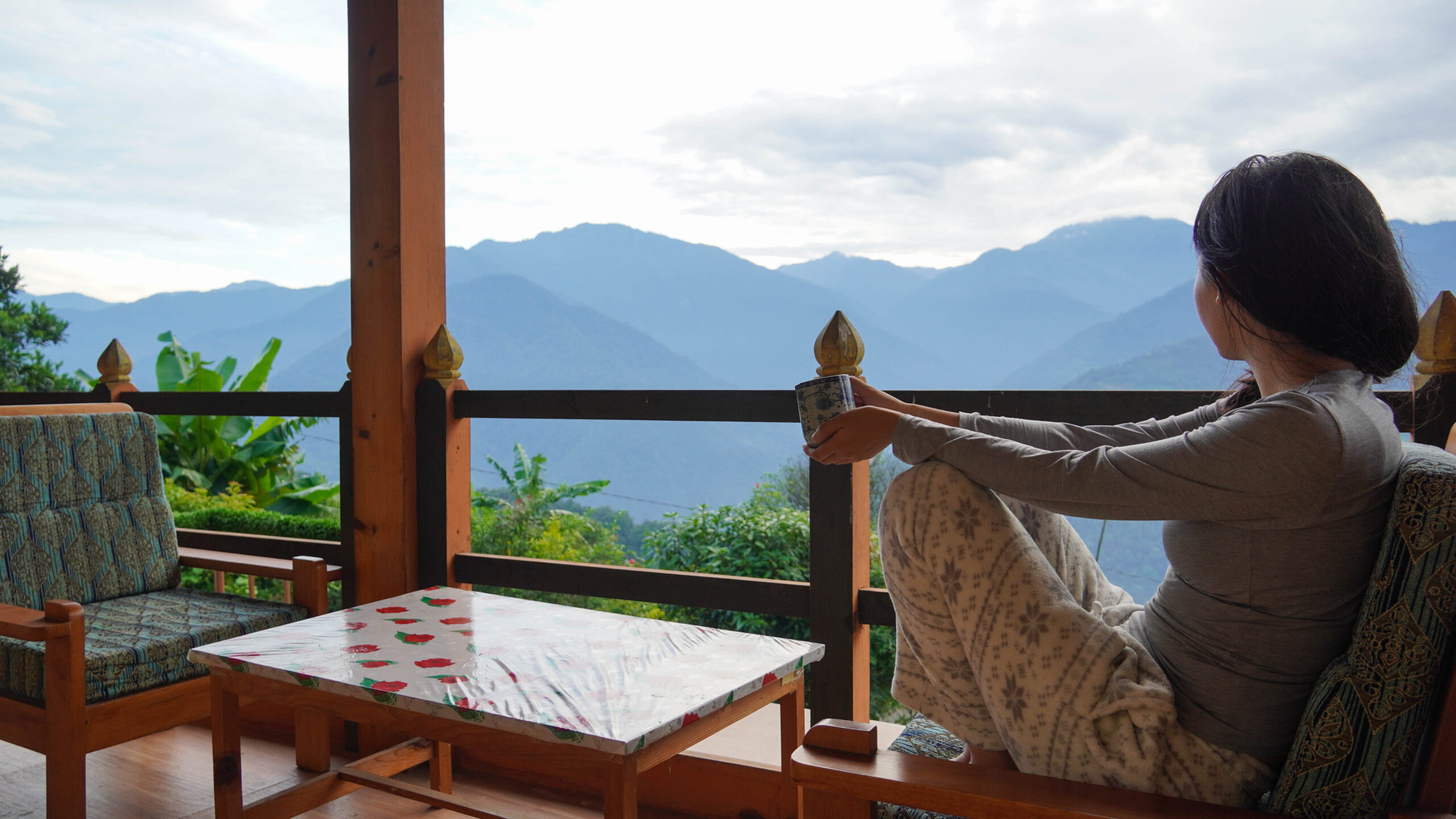 Trogon Villa Tour, Yongkola, Mongar📍
If you want to enjoy the luscious landscape of the east from a comfortable hotel then you'll love staying at Trogon Villa in Yongkola, about 30 minutes before reaching Thridangbi village.
If you're travelling from Bumthang to the east, Thridangbi opens like a piece of warm haven after crossing the terrifying muddy roads along the cliffs of Namling. The warm air is comforting as you breath a sigh of relief. The warm descent into the green fields and fruit trees-filled Bhutanese houses is a welcome sight.
And it isn't just the breathtaking landscape. As you drive down the beautiful winding roads you'll find small wooden stalls selling local snacks and products. Depending on the season, locals sell avocadoes, guavas, bananas, maize snacks, oranges and lime at these wooden shacks. If you have time, they can even serve freshly-made crispy banana chips for you. So the next time you take a roadtrip around these parts of Bhutan, don't just speed off…stop by, take a walk and enjoy the warmth of this place.
Located 20 minutes before Thridangbi, the Villa named after the Trogon bird has a breezy tropical feel. You'll love that the owner who's a birding enthusiast has every room named after birds that are found in this region – also a birder's paradise.
🛏Room Price: Nu. 2800 ++ for tourists
Nu. 1500 for locals
p.s besides the beautiful stay the hotel is also located close Thridangbi and Lingmithang that is just a 30 min drive down the valley. Enjoy your stay in the eastern part of Bhutan. This small discovery is just a beginning ;D
@trogonvilla Call 17912292 ☎️