Location: Tangche Village, Phobjikha
I visited the beautiful Valley Camp a few summers ago in Phobjikha valley. As part of a day activity with the Valley Camp, Jigme, the young manager took us to the other side of Phobjikha valley for a tour. The camp support local homestays in the region in an effort to promote community tourism and also give guests a different experience during their visit to the valley.
During our drive to Tanche village, I didn't realize how big the valley actually is. If you thought the valley was already quite broad, the opening to the other side will take your breath away.

Welcome to the other side of Phobjikha. The roads are bumpy here but the landscape will distract you. Luscious green slopes kissed by floating monsoon clouds paint an ideal summer scape. And after a half an hour road trip we arrive at Ap Sati's homestay in Tangche village.

"Interesting name la!" I said when I met the owner of the homestay who then shared how he got it. "My parents had lost my older brother so when I was born, a relative told my parents to change my name to the Sati (burning lamp) to ensure my survival through the night. It seems to have worked," he said.

Ap Sati's interesting story and lunch with delicious cheesey ema datsi was the perfect day getaway I could only dream of. But what he served us with next took us all by surprise.
Have you tried Nga Ja Datsi?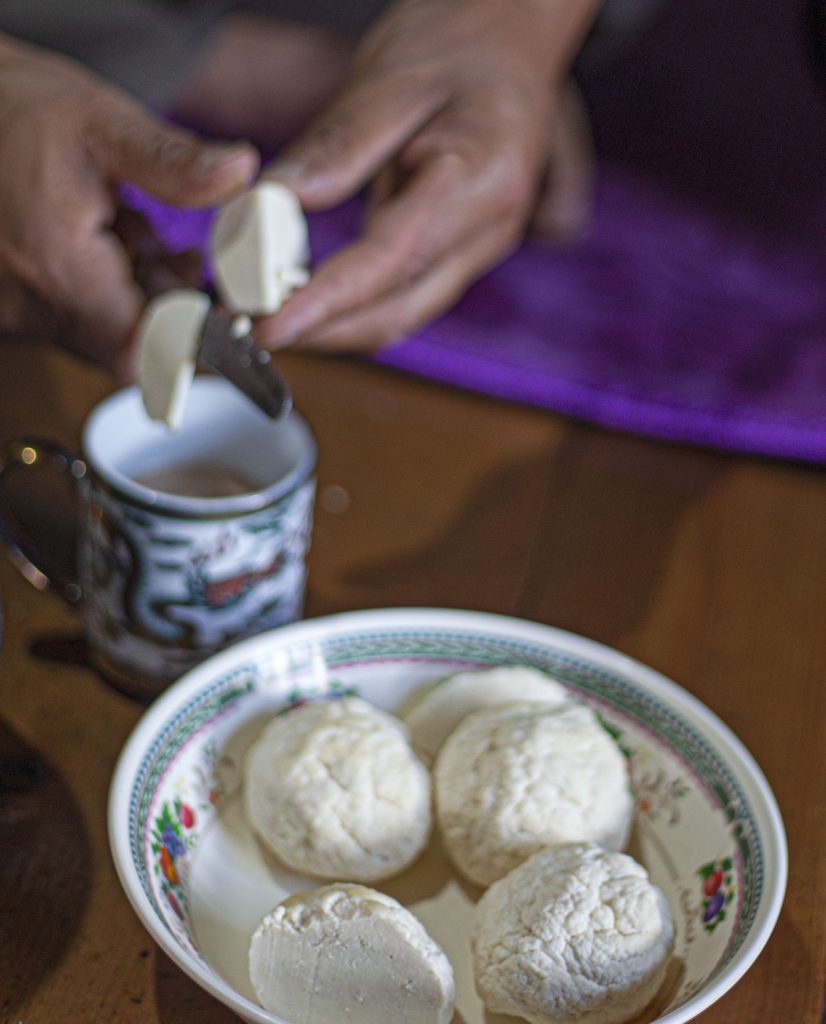 Yup, you read that right. When I went to Ap Sati's homestay in Tangche, Phobjikha, I expected yummy homecooked Bhutanese food. Little did I realize I would be introduced to a fascinating concoction that the people here have been serving for ages.
Nga Ja Datsi is tea with datsi (cheese). Mostly served in western Bhutan, it's as simple as tea and biscuits. The slight sourness in the cheese mixed with the sweet tea is an acquired taste but I can see why people here love it so much. Who knew Bhutanese cuisine could get this interesting.

Book meals at Ap Sati Homestay with @thevalleycampphobjikha