Someone once told me that what people in Samdrup Jongkhar and the south central to eastern Bhutan eat is quite similar to Assamese food, but I never really got to taste it myself.
So when I came to Assam, I set out to savor its flavours in all its glory and what I realized about the local cuisine is that it's a rich blend of hill people cooking (lots of fermentation) and the food of the plains with fish curry and fresh vegetables – a melting pot of a variety of cultural tastes and food history.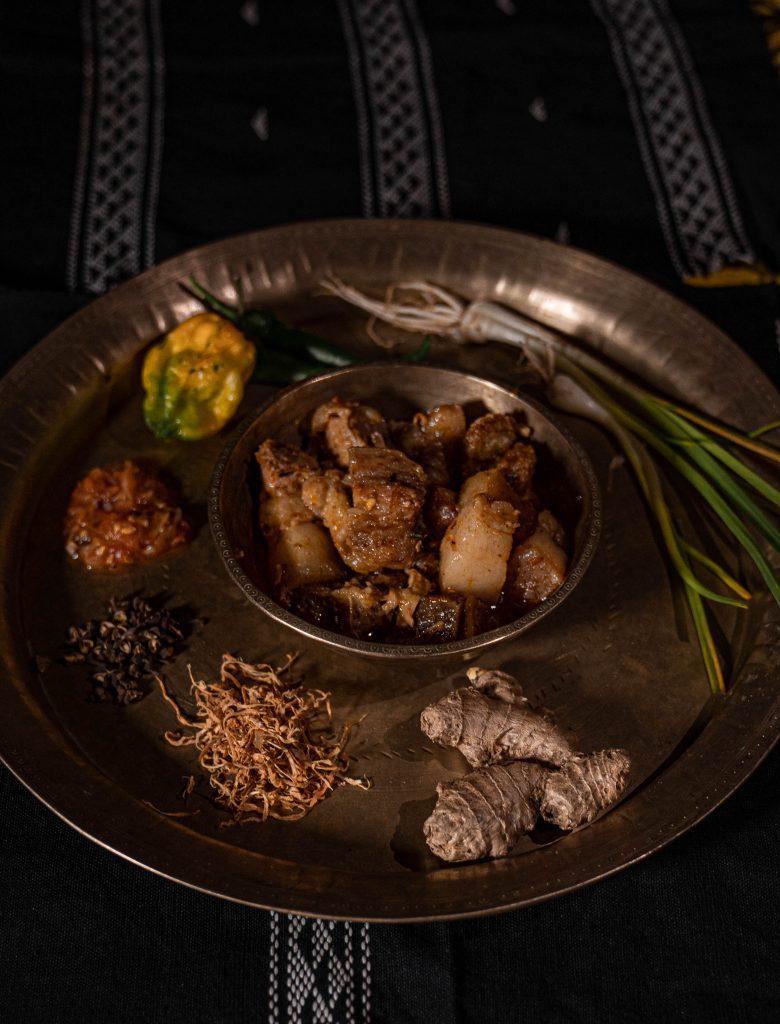 My lovely host Merang who is originally from Nagaland also shared that the region is also a beautiful melting pot of so many cultural influences and so she showed me a local favourite that actually comes from her state home – the famous Naga Bamboo Shoot Pork.
Cooking bamboo shoot might be overwhelming but it is this very pungent element that gives the pork curry its distinct flavour. Trust me. It's good!
To top it all off, @indranilaskar, a respected local bureaucrat took time off her schedule to meet us and talk to us about the essence of Assamese cuisine. It was indeed a lovely evening.
My personal favorites during the trip?
Curry leaf tempura, Assamese Thali with mutton gravy, jackfruit curry and the many jhol fish and vegetable curries Merang served at her home;)