What's going to make your journey to Taktshang different this time? BTCL 's brand new cafe is a must-stop on your way to the Tiger's Nest.
I don't quite remember what the old cafeteria looked like but this new one is a major "facelift" from the previous one if I may call it that. Spacious with gigantic floor to ceiling windows, the new BTCL cafeteria has three extended rooms with a seating capacity of more than 200 guests. The enormous balcony in front of the cafe also gives you an amazing view of the monastery. As some in the comments have rightly pointed out – "Don't Lean on the Railing la!"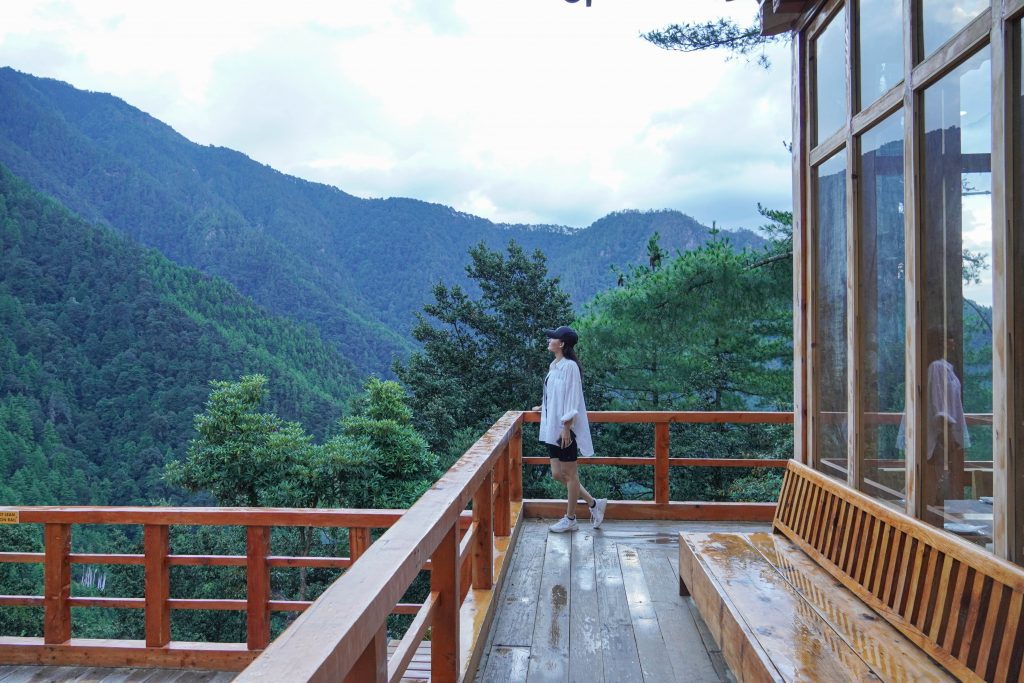 The cafe entrance also has a cozy cafe-style corner seating arrangement incase you just want to pop in for a cup of coffee or a cold drink on your way to Taktshang.
What makes a cafe/restaurant experience for guests special? Genuine hospitality. Eateries run by institutions or third party agencies often lack the warmth and hospitality of smaller restaurants run by owners who personally serve and also come talk to you. But at Taktshang cafeteria, we met an adorable duo of waitresses that came quite close to that.
Dechen & Pem Choki walk 40 minutes every day up the mountain to work at the cafe from their home located near the base of Taktshang. With warm smiles and an earnestness to make sure our time at the cafe was comfortable, the two made this experience all the better.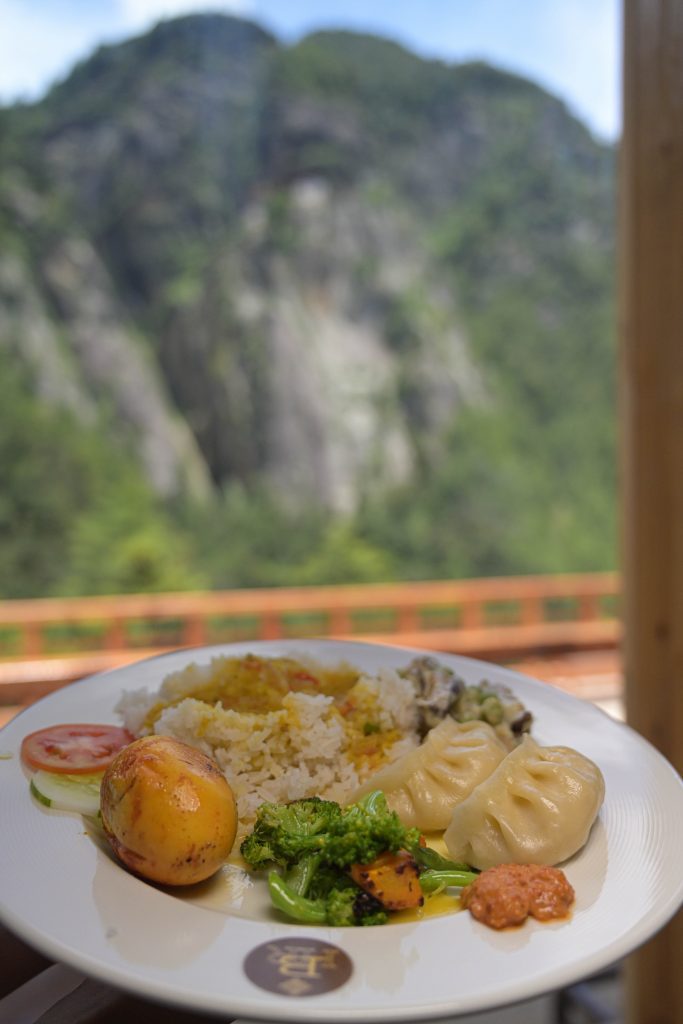 Call 17601682 to make early meal orders, reservations or enquiry