Leki Wangmo Homestay, Laptsakha, Punakha

If you're looking for a tranquil homestay overlooking the breathtaking Punakha paddy fields, paired with the comfort of a budget hotel, this homestay is for you.
There are so many little nuances that captured my attention here. From the small terrace where they serve welcome tea, their comfortable rooms, luxurious hot stone bath with a view, the homecooked food and the warm hospitality – this is a homestay like no other.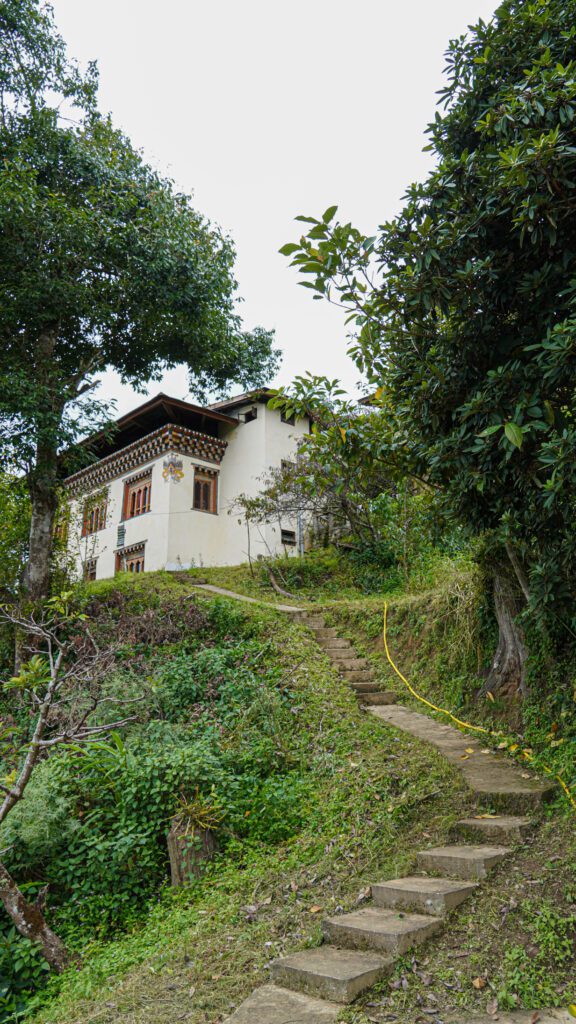 A Bhutanese Home
"We dry chilies and persimmon here," Aum Leki tells me as she takes me to the terrace of their one-storied rice mill just next to their house. I take a sip of the hot tea as the morning mist clears to reveal one of the most spectacular views of Punakha valley. "The paddy fields are changing colors now. It'll all look very bright and yellow soon," she adds.
I think this is one reason why you can keep travelling around the country all seasons. Each time the landscape changes as if trying on new appearances to see which suits it best. This season Aum Leki's homestay overlooks a transitioning color spreading over the rice fields below her neighboring houses.
It's quiet and peaceful except for an occasional bolero speeding by along the farm roads. But delightfully the sounds of birds, the neighbors chickens and Agay chopping wood for the hot stone bath take over and all is good again.
Kitchen Garden Goodness
I always ask for a garden tour whenever I'm at a homestay, and Aum Leki's huge backyard paradise on Punakha valley's slopes did not disappoint.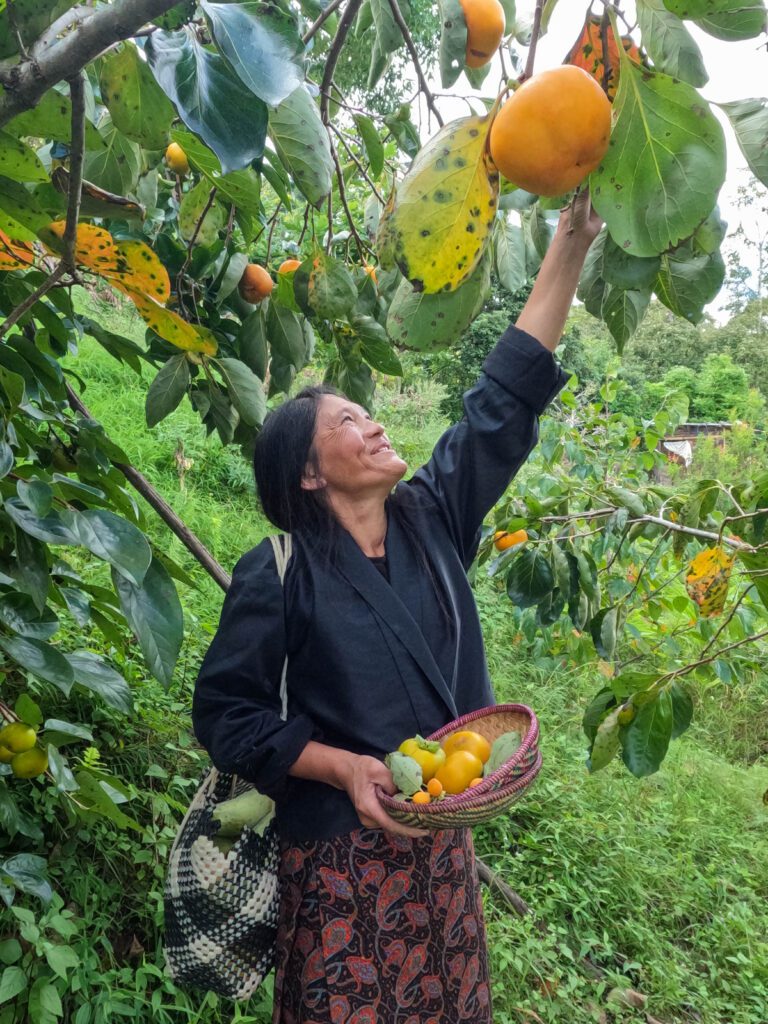 With bangchungs (traditional basket bowl) we ventured into her vegetable garden segregated with lemon, avocado, pear and persimmon trees. It's a bit tricky navigating through the unkempt bushes but it sure is an adventure. She was so excited when I told her how much I enjoyed exploring such spaces that she spontaneously climbed trees and dug her nails into the soil to show me the treasures in her garden. And what we found was indeed no less precious than treasure.
Hot stone bath
When you come for hot stone bath experiences in most homestays in Bhutan, you'll find a wooden tub in a shed covered from all sides for full privacy. But I loved how the family had innovated the traditional experience to suit guests who would love to enjoy the view of the valley. This is probably one of the best hot stone baths I have ever had.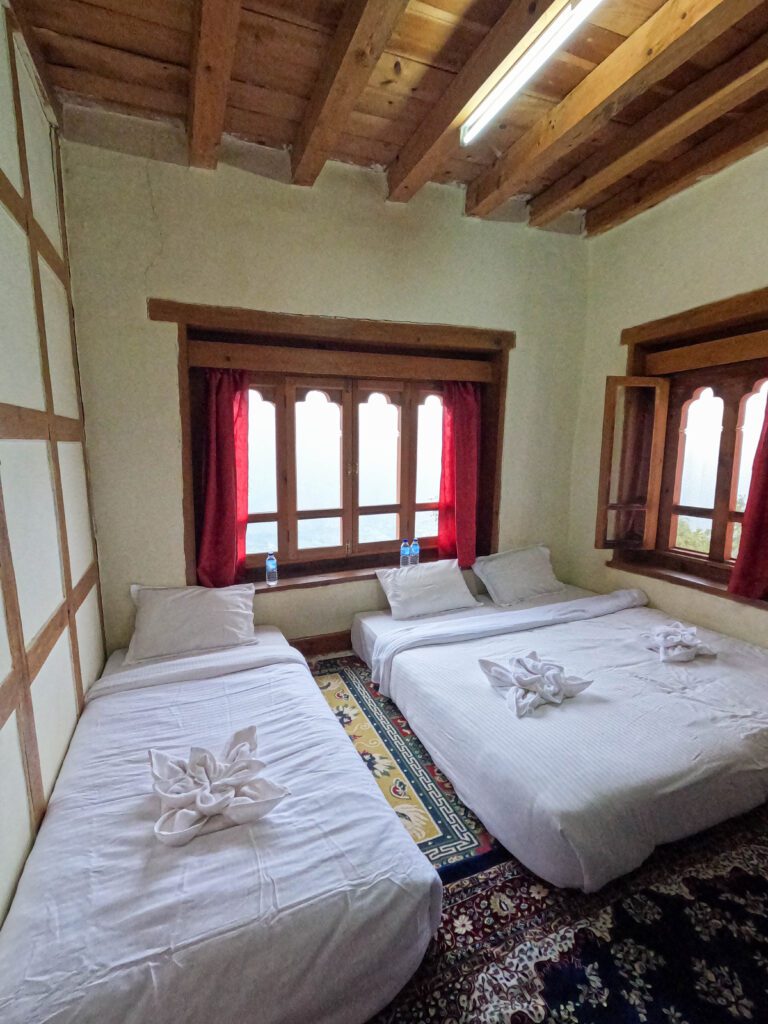 Room rates:
Double: Nu. 2000
Single: Nu. 1500
Extra bed: Nu. 500

Breakfast: Nu. 250 per head
Lunch: Nu. 400 per head
Dinner: Nu. 450 per head
Hotstone: Nu. 1000 per head
To book a stay at Leki Wangmo Homestay
☎️call +975 17615212

Address: Laptsakha, on the way to Talo and Nobgang, Punakha.