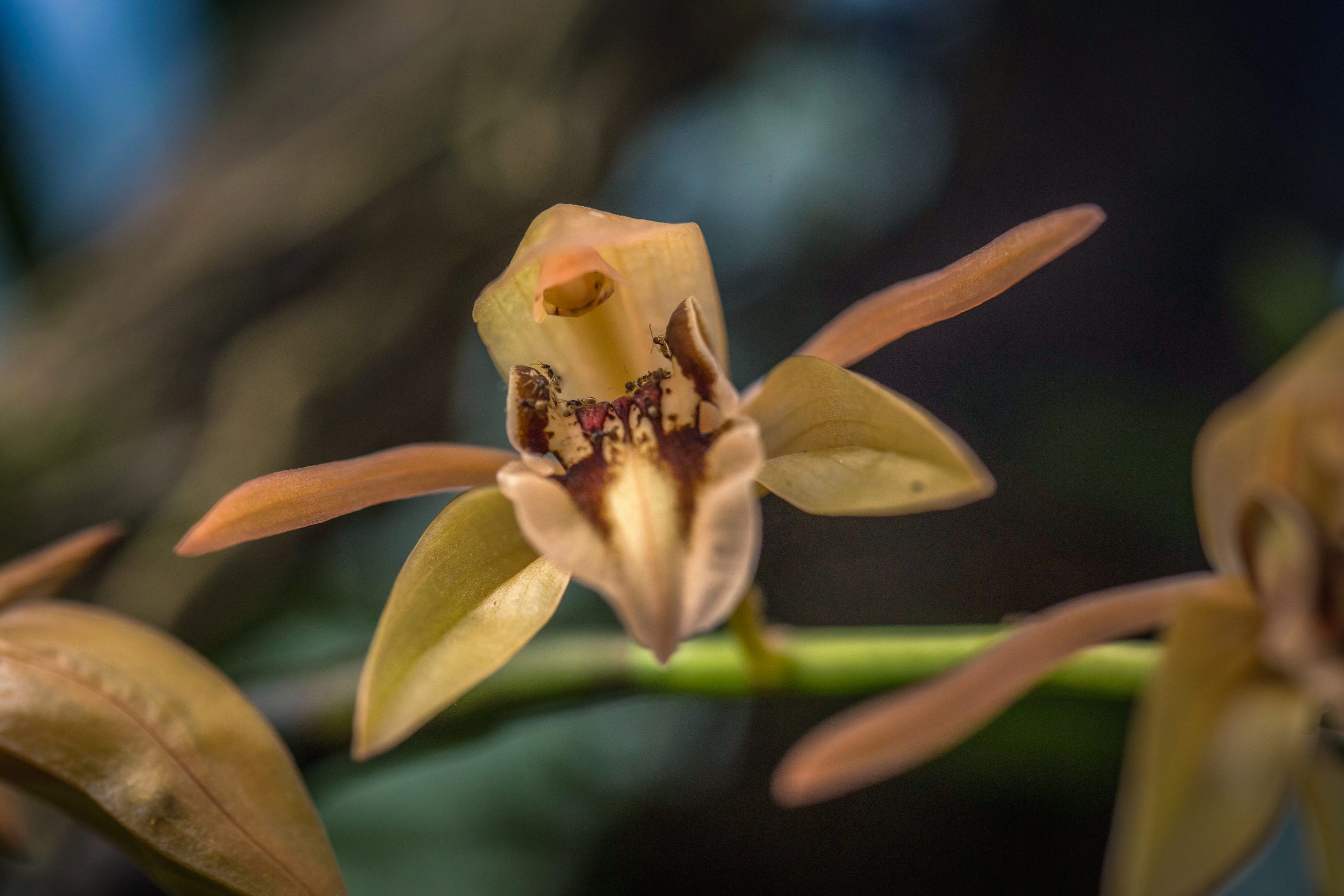 Did you know that Zhemgang has an Orchidarium (Orchid Farm)? Located in Bermoo (few minutes away from Tingtibi) the giant glass house opened in 2018 & shelters 70 different species of wild orchids found in Zhemgang region.
"These orchids are all rescued from areas affected by logging and deforestation for transmission lines. Under the Dzongkhag Forest Division, we decided to take care of these species for conservation purposes," says Jigme Dorji, the Chief Forest Officer.
Unlike other flowers orchids can grow way above the ground on tree barks and branches and can vary in size. I really struggled finding the tiny orchids that, upon close inspection, looked like creatures of the forest that we read in fantasy tales.
This forest creature-like orchid flower is known as the Cleisostoma Simondii. I had a hard time finding this flower as it is quite tiny (had to take out a macro lens to capture this beauty). The second orchid is called the Venus Slipper of the Lady Slipper Orchid family. The third beautiful orchid I found is the coelogyne fuscescens.
Another thing you can do while you're there? Come take a tour of the beautiful 27 acre Bermoo Botanical Garden right below the Orchid Farm. The garden is a beautiful campsite as well overlooking a pristine green river. In the early winter mornings, you can also spot White Bellied Herons near the river. The park will soon have good water and toilet facilities for campers. If you're interested in visiting or camping at the Botanical Garden contact the Zhemgang Forest Division on their facebook page. The walk in the park forest will hardly take you 15 minutes but if you take a walk early in the morning you'll see monkeys, beautiful birds, butterflies and squirrels.