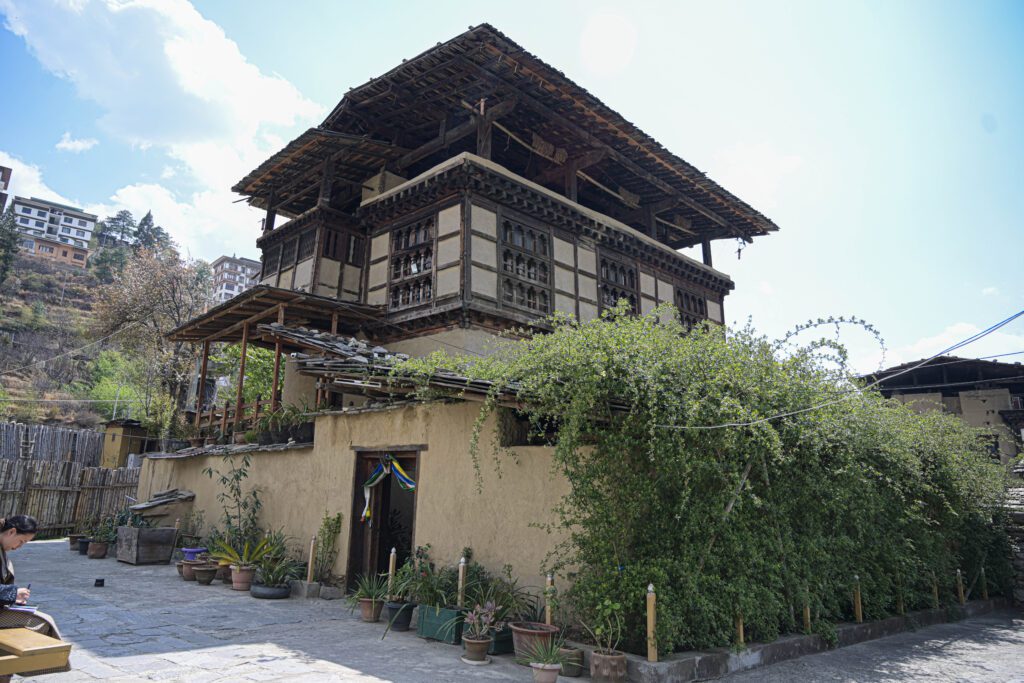 A Bhutanese House
As soon as you enter Heritage home, you are instantly transported to a world of Medieval Bhutan. Mud walls, stone paved hallway and the wonder of traditional Bhutanese cuisine, definitely heralds this as a heritage site. " When my parents bequeathed to me their 150 year old traditional rammed-mud house at Bebesa, it gave me a perfect opportunity to realize my wish. So, my parents and I restored the house and converted it into a small family-run business," says Tenzin Wangmo, the owner. Along with the feel of Heritage Home, Tenzin had envisioned it to be a place where friends and family can come together and enjoy a hearty meal of authentic Bhutanese cuisine.
Bhutanese Cuisine
Once you sit down to taste this experience, you must always give a try to the fiery dried red chilli datsi. Along with red rice, which is often described as having a nutty flavor. An essential non-veg item in any Bhutanese feast is incomplete without Phagsha Paa (Pork) and Nosha Paa (beef). You will also be served suja and local alcohols like ara, Tongpa to wash down your meal. Like most restaurants serving authentic food in Bhutan, ezay ( fiery Bhutanese condiment) or Jaju ( leafy green vegetable soup) are complimentary. However if you are wondering if there is anything new or unique in Heritage home, say no more. Crispy fried lom (dried turnip leaves) is not something that you encounter every day. Similarly their pumpkin soup is garnished with spring onions. Tenzin Wangmo also strongly recommends Ting momo, bjopchi Khuley, bayzum, Pork ribs, Shakam Shukam Datsi with phin and Jasha Maru.
Heritage is not just a restaurant but also a place to experience a traditional Bhutanese home. Where you can rent a room or soak in their herbal hot stone bath, located just below their courtyard.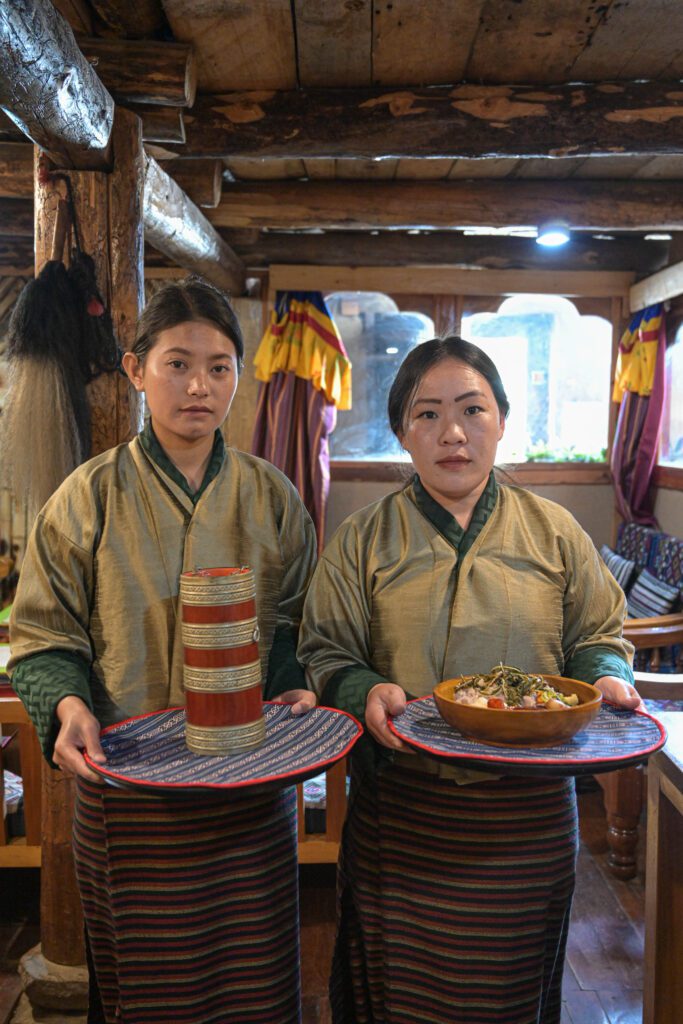 Location: Above Babesa Highway
Near iDesire
Contact : 17617027
For more similar restaurant stories and recommendations click here
Google map directions here