Welcome to @thelotuscamp in Lakhu, Punakha (on the way to Gasa)🗺📍
There aren't many locations around Bhutan that offer riverside camping accommodation, especially in the north western part which is close to the capital. But Punakha is a favorite warm valley getaway for many visitors – and locals as well. There are several camping and river rafting services in Punakha but Lotus Camp sets itself apart in a number of ways.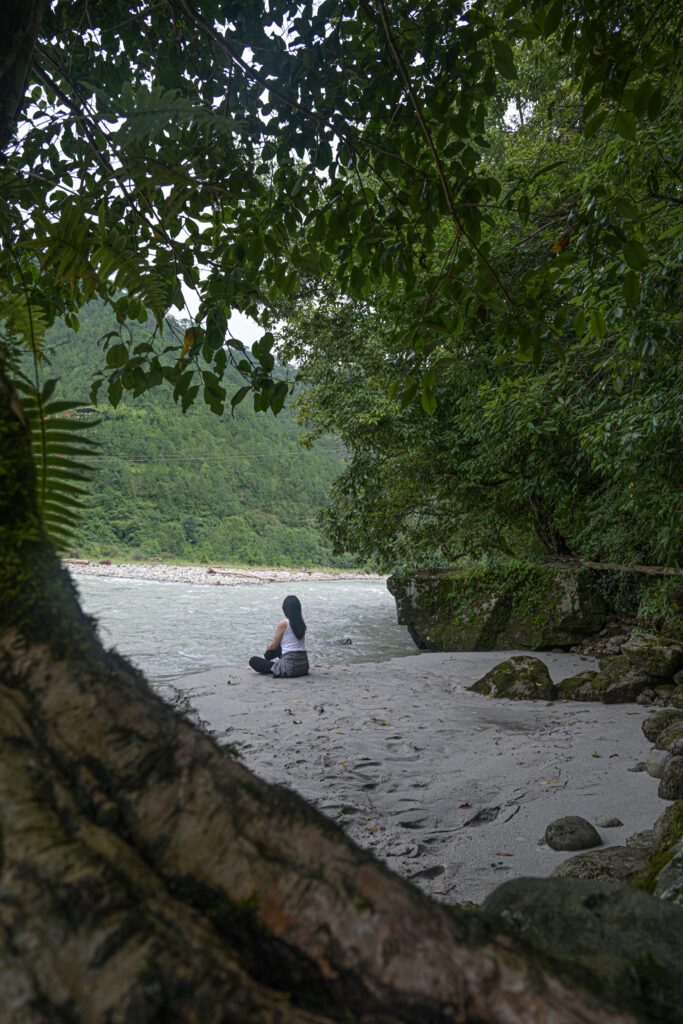 Lotus Camp Highlights
Only a few years old, the camp is run by Mr. Toby, a veteran in the tourism industry in Bhutan. With an idea to try innovative new services, he opened his camp in Punakha with so many more services besides just the tenting facilities and rafting. And this is why I really enjoyed my stay there. Besides the comfortable and clean bedding in the tents, great riverside view, fun river rafting, the camp also has a nice buffet area, bonfire, and a swimming pool.
But my favourite were the toilets and the shower area. These are so important for outdoor activities.
Food at the Lotus Camp
Tasting delicious food prepared by different people from different parts of the country is probably the best part about travelling. And what's even better is when the food you're served reminds you of home-cooked meals.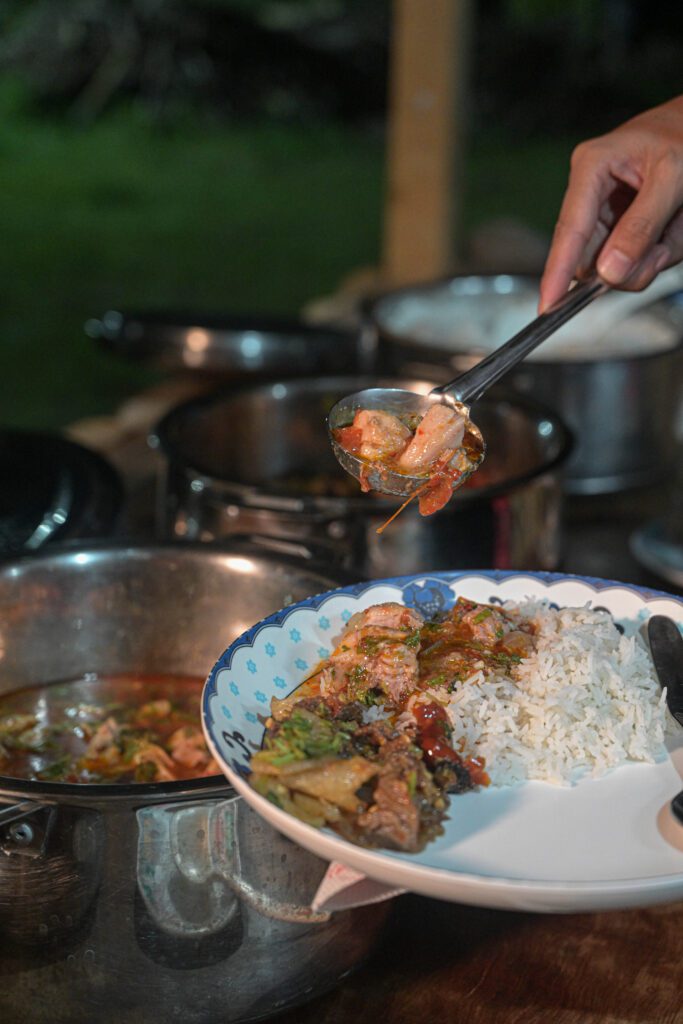 Meet Ap Tashi. He's the chef behind @thelotuscamp 's delicious buffets. With almost 30 year experience working in the tourism sector, he's prepared food for tourists all over Bhutan and I mean all over. "The toughest was cooking at more 4000ms during the snowman trek. The one month journey was difficult but I made sure my guests weren't eating the same menu." He shares his story while he preps and broils at lightening speed in a cozy woodshed kitchen near the camp.
"I learnt to cook from the maestro Chef Kezang. I wasn't sure when I started but thought it would be beneficial to learn in the tourism industry. Now it's my bread and butter." Ap Tashi's meals at the Lotus Camp are definitely one of the best things about the camp. Do say hello to him when you're there. He loves company while he cooks.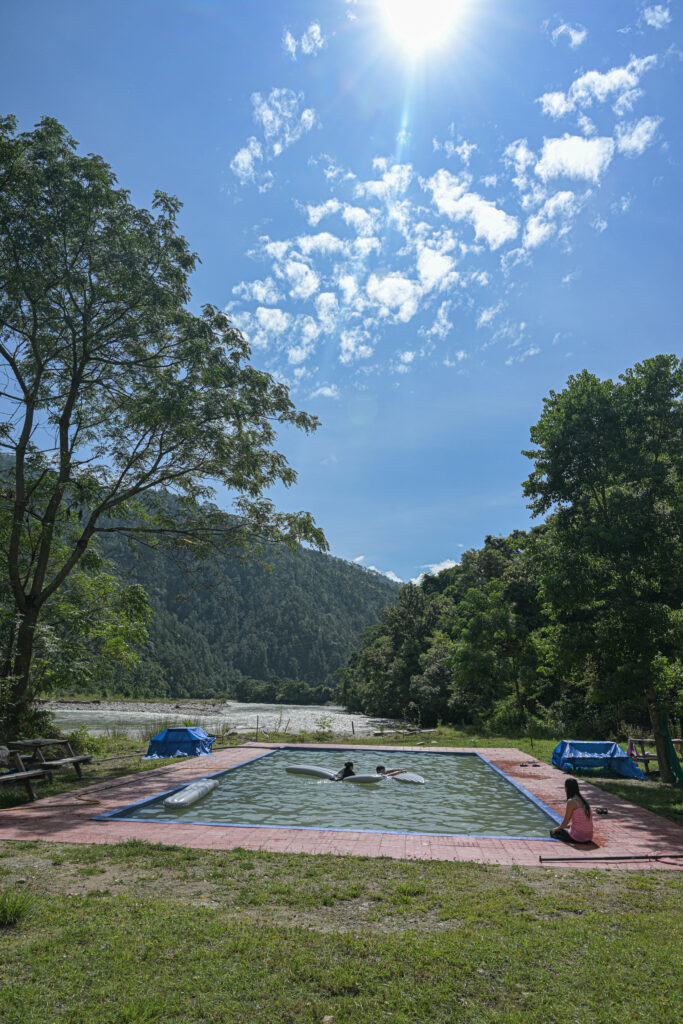 How to Get there:
The Lotus camp is located near the Laphu community, around 10 minutes away from Punakha Dzong on your way to Gasa. You'll notice a huge signboard on the right side of the highway that leads you to a farm road going towards the river.
Don't enjoy trekking or pilgrimages but want to plan a fun getaway with family and friends? Lotus camp is one of the few campsites that offer fun activities, comfortable lodging, changing & wash rooms along with privacy.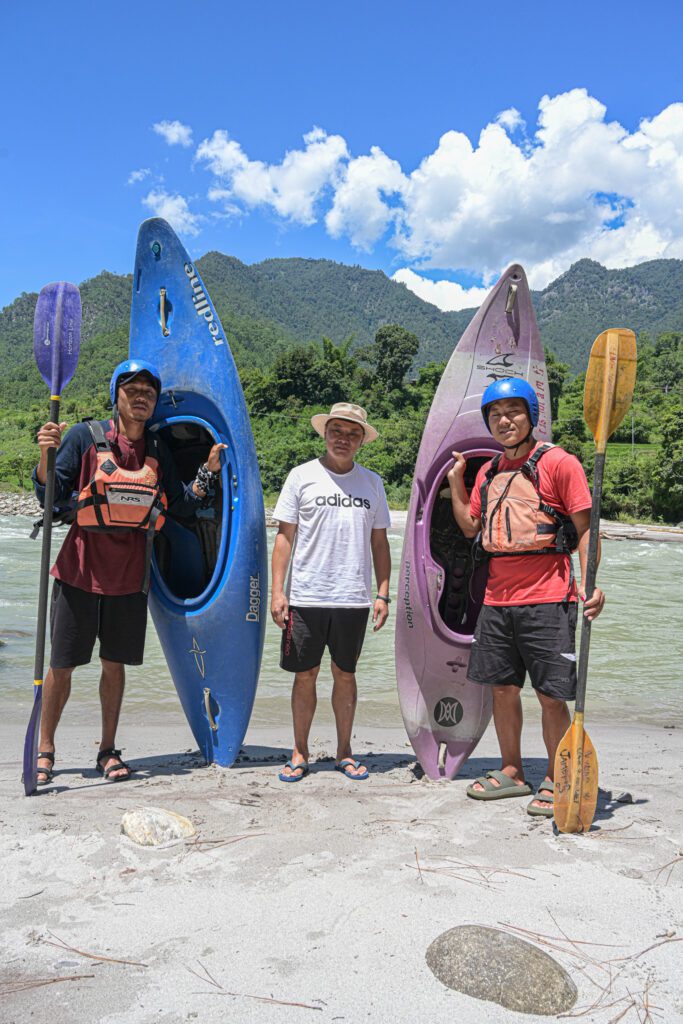 What they offer😊🛶⛱🏕🚻🌞
1. Comfortable tents and sleeping arrangements
2. Clean toilets and washrooms
3. Swimming pool (they clean the pool once a week)
4. Gorgeous view of the river and the valley opposite to the camp
5. Yummy food (3 full meals for a one night stay)
6. Private riverbanks that remind you of sandy beaches
7. River rafting along the MoChhu
8. Bon fire
9. Free wifi
Experience all of this at Nu. 3000 per head (Free for kids below 5 years & Nu, 1500 per head for kids below age 12)
Contact 17355457 ☎️