Aptly named as The Basement in tone with their location, this place could be your secret hideaway. Descend down a flight of stairs and you are transported to a dimly-lit bar with low ceilings but high in spirit. It has a dark moody atmosphere and the floating liquors in the counter is a bonus touch.
The owner resigned from his previous occupation to pursue something new in an unknown environment. Together with his wife, they opened The Basement. Recalling his beginnings as a Restro and Bar owner how he learnt bartending and as time went on his increasing ambition to make The Basement the best Sports Bar in town. 
Yes, this place is also a sports bar, where anyone can watch live sports. However for those who aren't into sports, they have a seperate lounge where they perform live music and honestly who doesn't like music. Restro-bars like The Basement provide a social environment where people can gather to eat, drink, and socialize. It is a popular destinations for people looking to have a meal with friends or colleagues. Enjoy a few drinks or celebrate special occasions.
Talking about bars, you must try their signature cocktails like Base69, Dry fruit mojito and so on.
Cocktails are an amalgation that combine various spirits, liqueurs, juices, syrups, bitters, and other ingredients to create flavorful and often visually appealing drinks. Cocktails are usually enjoyed for their taste, creativity, and ability to evoke a particular mood or atmosphere. Here at The Basement, it certainly a brooding ambience.
Because its a restro bar, The Basement recommends that you go for their in-house special menus like Special Spicy Chicken Breast, Special Ribs , Juicy Shrimp kabab and others. So the next time you want to try something different with a good food menu, give The Basement a try.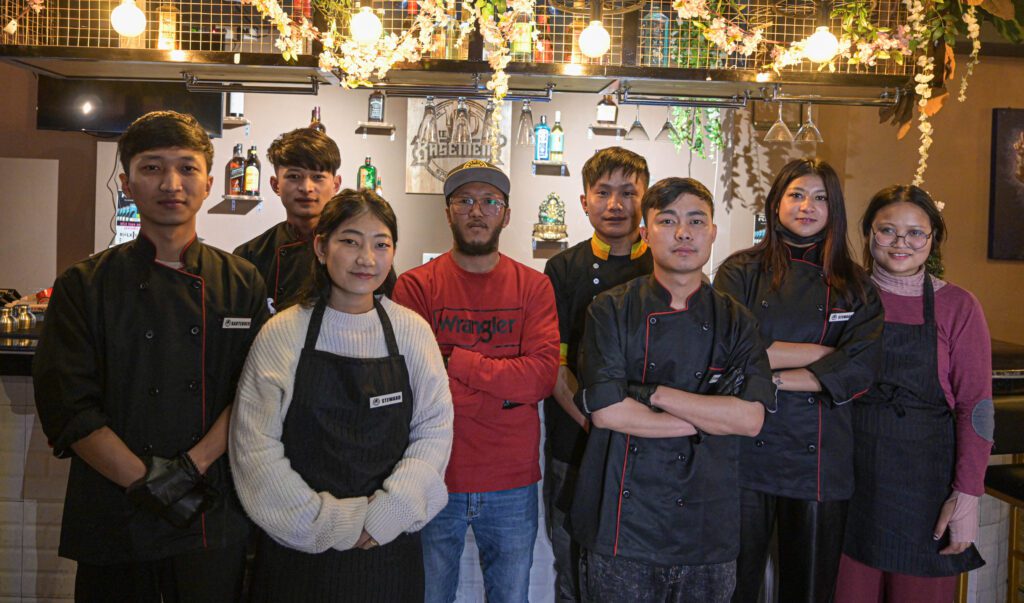 Location : Hongkong Market
Contact : 77783712
For more food stories from YeeGetaway, click here
Google map directions here