We are in TrashiYangtse in the far eastern side of Bhutan. Trashiyangtse is famous for so many different things. From their ancient handicraft to possessing some of the most sacred sites in Bhutan – we can't wait to show you what Trashiyangtse has to offer. So let's explore Trashiyangtse, the trove of treasures.
How to get to Trashiyantse.
Trashiyantse is the furthest district from the capital and is located 530 kms from Thimphu. It takes two days to get to this district crossing Wandiphodrang, Trongsa, Bumthang, Mongar and Tashigang. But as you finally reach this region you'll witness this place opening up like a trove of treasures. The high ridges finally make way to the vast splendor of this remote district.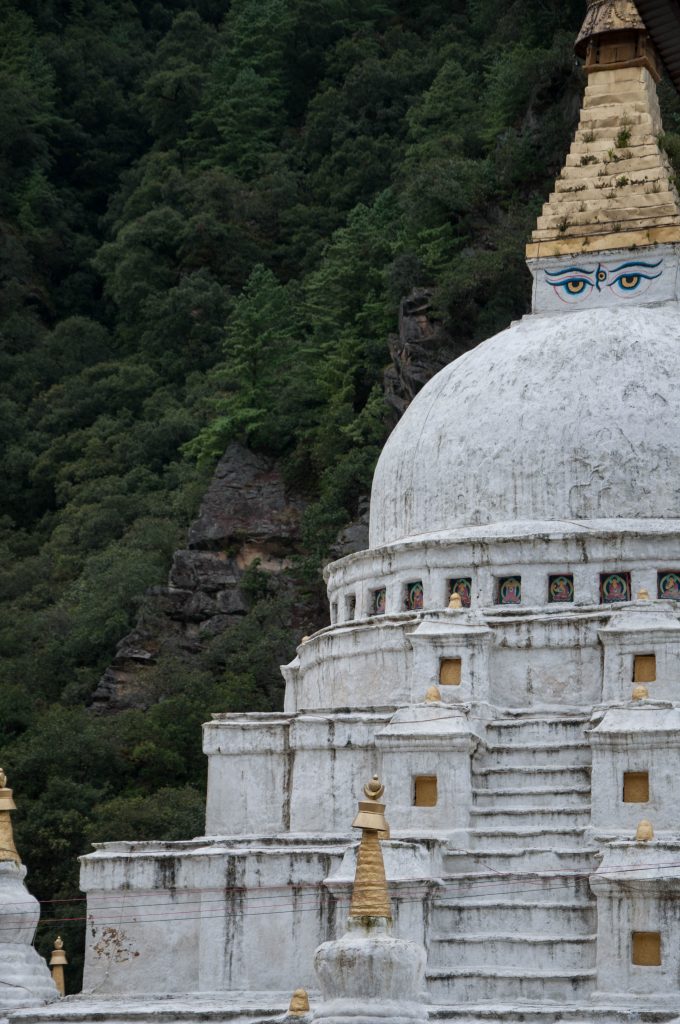 Trashiyangtse is known for its iconic landmark – the majestic stupa chorten kora . You'll notice it as soon as you enter town. But did you know that Trashiyangtse is also known for the Bumdelling nature park? It is a sanctuary for the endangered black necked cranes that fly into the valley every late autumn. Besides the nature park Trashiyangtse is also the birthplace of Bhutan's most treasured traditional crafts. Such as shazo, the art of making wood bubbles and Desho, Daphne paper.
The Dzongkhag also has the only other National Institute of Zorig Chusum. This is where young Bhutanese students are taught the skills of 13 traditional arts and crafts. History has it that in the 15th century, Terton Pema Lingpa visited this region. He then named it Trashiyangtse , the fortress of an auspicious fortune. Besides their rich cultural history, Trashiyangtse is also one of the most diverse Dzongkhags in Bhutan. The district has a population of around 17,000. Here you will come across several communities of people speaking zalakha, the native yangtse language, Tsangla kha, khengkha,and kurtoep.
If you're looking for places in Bhutan unaffected by modern urban developments then you'll love Trashiyangtse. The district is a designated Heritage town in Bhutan. You won't see a town like this anywhere else in Bhutan. The line of two-storied traditional houses that form the main town is a beautiful sight. You'll enjoy taking a stroll around the small town.
Read more blogs about Trashiyangtse only on yeegetaway.com