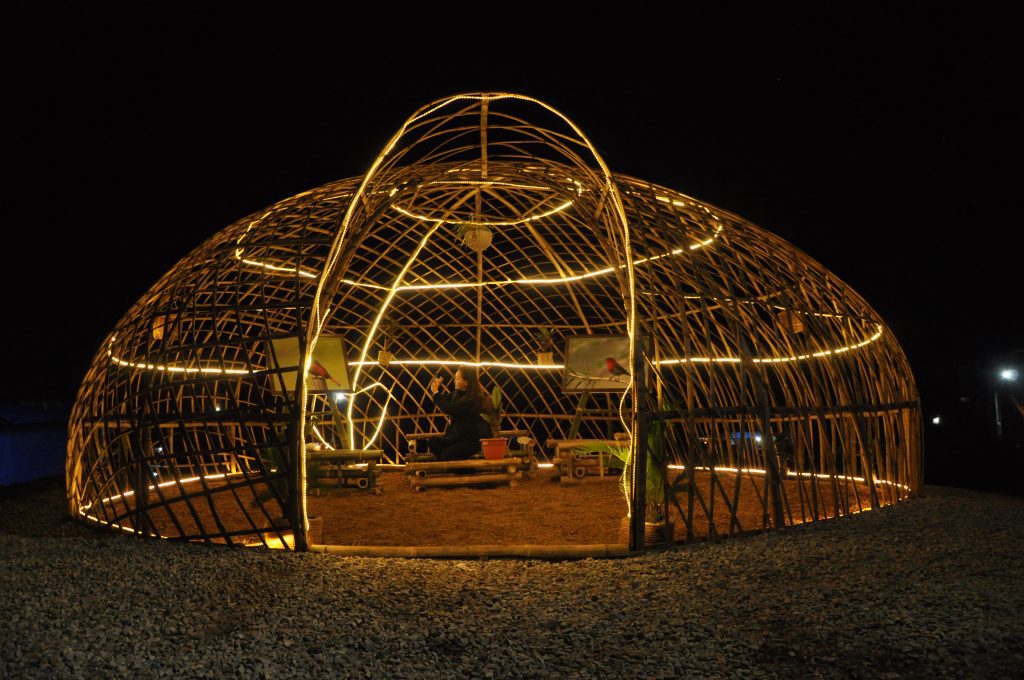 The Bird Festival:
The Bhutan Bird Festival organized by Zhemgang District is one of the new unique festivals to attract tourism to other parts of the country. It was a way to celebrate the rich biodiversity of this beautiful district that often gets overshadowed because of the district's problematic road conditions (especially during monsoon). Did you know that about 94% of Zhemgang is under forest cover? Without any encroaching constructions, the towns and villages in Zhemgang are beautifully encircled by thick jungles of the district, home to some of the most beautiful critters, flora & fauna. What are the main events at the 3 day festival?
BBF starts off with a pre-festival birdathon (8th-10th) where you can register (for nu.1000) and join a birding tour in areas like Panbang, Batasey, Buli, Kohala, and Tingtibi. Festival also has photography contests for the best birding photography. Main festival events include recreational fishing(catch & release) organized by the Berti Capture Fishery Management, a biking event (with a registration fee of about Nu. 7000 for locals) and finally a 3 day festive celebrations at the Tingtibi festival ground with performances, stalls, entertainment and local cuisine.Did you know that Zhemgang is home to more than 500 bird species? This makes Zhemgang the no. 1 birding destination in Bhutan.
I had taken a glimpse the previous night when Dzongkhag officials were still putting up the remaining tents & I was quite excited to see it all open on festival day & this is what I experienced. The Bhutan Bird Festival in Tingtibi had the most interesting mix of stalls than any other event I had ever been to. Period.
What to Expect:
From the unique conservation programs under the department of forests, exhibition of reptiles from Manas Park, bamboo products from upper Kheng, Elephant friendly village model exhibit, food products, to a stall that showcased a new technology that documented the many unique sounds of birds in the region, visiting each and every stall wasn't only exciting but also quite educational on the importance of environmental conservation especially in a biodiversity paradise like Zhemgang.
My only complaint? I wish there was a better eco alternative to those ugly blue tarps Banana leaves maybe?
Few Surprises
I came across a group of men who were members of the 'Hunter to Hermit' program under the Royal Manas Park in collaboration with the Global Tiger Center. What is the Hunters to Hermit program? Well, it's a story of redemption of a group of men from rural Pema Gatshel. These men had once lived their lives killing wild animals like deer, wild boar, porcupines, tigers and whatever they could find in the forests near their village in Norbugang, Pema Gatshel.
"Wild animals would often destroy my farm and I had no other choice than to kill. But now at my age, I've begun to see my actions differently," says Tempala. He and several other men surrendered their weapons to the Park officials who then educated them on protection and conservation of wildlife. Dorji Wangchuk, a forest ranger at the Royal Manas Park is the focal person of the project. "Under this project the men attend religious discourses once in two months and also get opportunities for pilgrimage tours supported by Bhutan Foundation. At the moment we have 35 men under the program."
When I listened to more of the men who earnestly came forward to share their stories I saw remorse, gratitude, faith and hope. These men didn't resort to killing out of malice. Given the kind of lives they lived as farmers in areas that pretty much belonged to the wild, they were trying their hardest to protect their land and survive. But with such programs, the Park is now also looking into helping people like them find different alternatives to help with their livelihood.
"Under the International Union of Conservation Network, the members will be supported with the provision of jersey cows for dairy farming, livelihood program support, and installation of bio-digesters for biogas in Norbugang."
Khengpa Food Stalls & Interesting Khengpa Cuisine
"KANG KARA zhey la!" shouts a woman at a stall from Panbang (please try some crabs)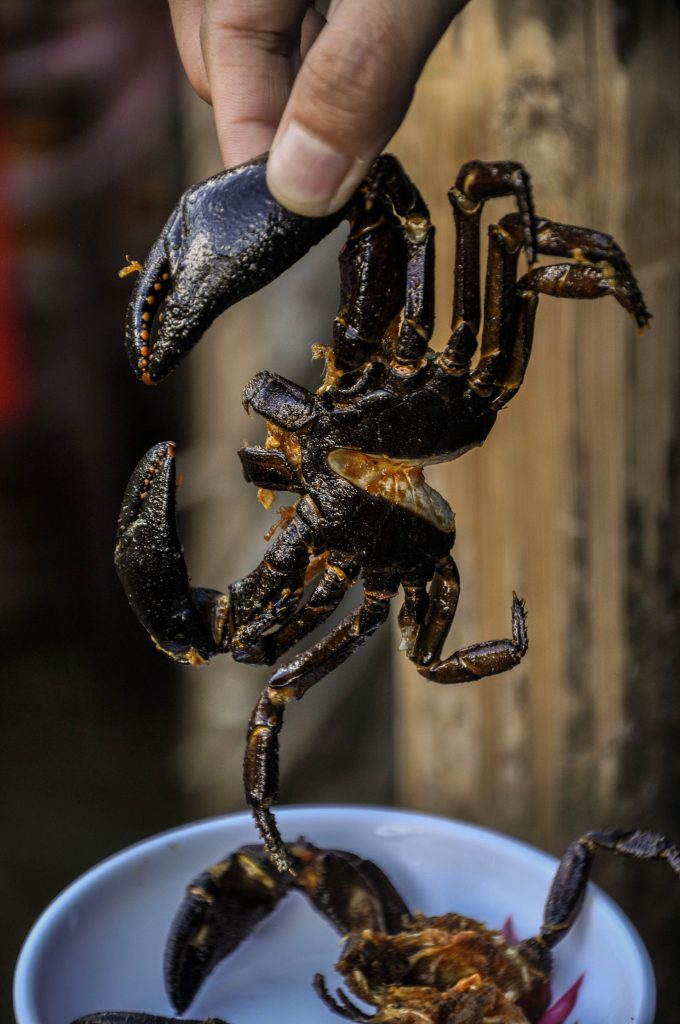 The food stalls at the Bird Festival in Tingtibi really made me feel like I was exploring a bizarre food festival. And I loved it.
From mud crabs from Panbang, wild potatoes, orchid dishes called Wangbama, maize Dengo with ezey, bamboo curry, rice & beans called Gamgalli, to full bamboo mugs of Tongba, I have never tasted such unique food from my own country.