There are no motor machines here. As one hand gently molds the clay into a delicate shape, the other rotates the base which was only a small wooden plank. Find out how traditional pottery is made.
Aum Zam's workspace is simple. No machines. Just a rotating wooden plank that she manually rotates to mold lumps of clay into beautiful pieces of pottery. "It must take forever," I thought to myself looking at the wooden plank. Aum Zam instantly proved me wrong as she magically made a beautiful round pot within minutes right in front of my eyes. It was mesmerizing.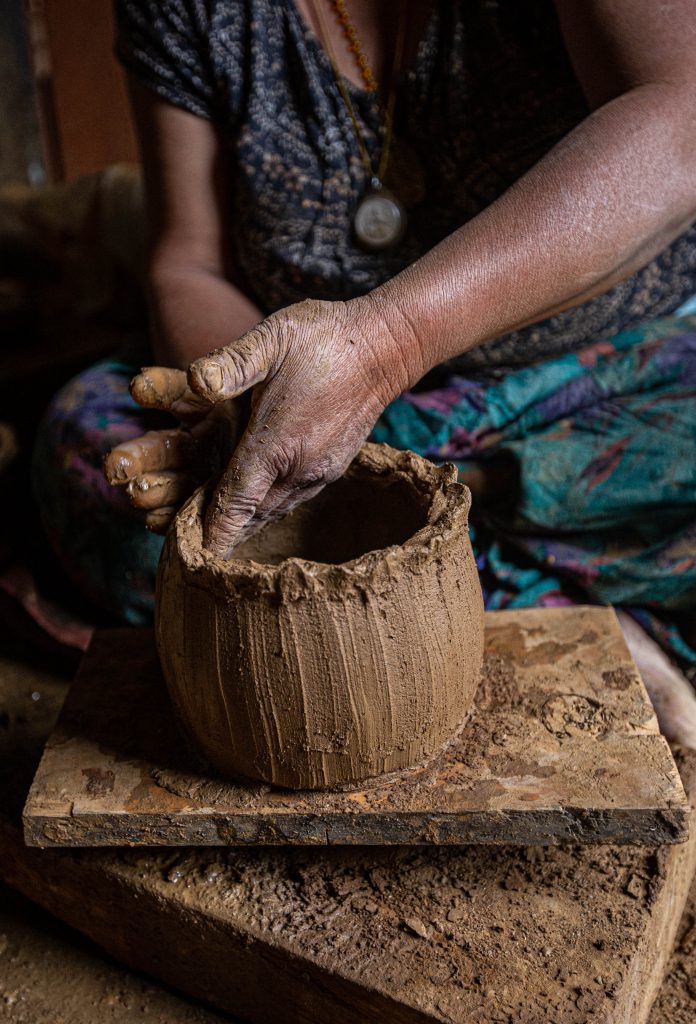 Aum Zam of Gangzur is one of the last two women skilled in the art of traditional pottery-making in the region. "I manage to finish making around 40 a day, the next few days are for heating them in the kiln." Aum Zam tells us that selling isn't an issue, especially after Tarayana helped her with marketing since 2011.
"They come and pick up around 200 in the bolero. Making them is not difficult. It's the sourcing of clay and pounding the earth that is very tiring for my age," she says.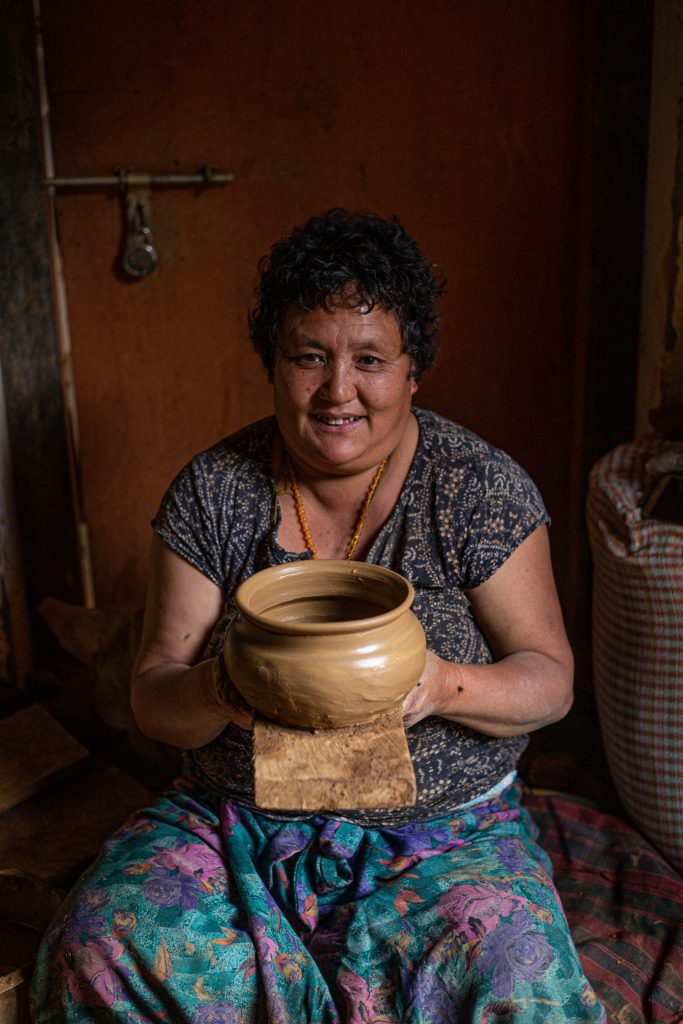 With increasing demand and good income I wondered why Gangzur didn't have more skilled people like Aum Zam. "I used to train youth before but most left. Educated people don't want to get their hands dirty these days," she says.
P.s Tarayana had given her a motor machine but she prefers her wooden plank.
You can visit her pottery workshop in Gangzur located just a few minutes away from Lhuentse town.