Please don't get me wrong when I say this. I've always been proud of the strength of the Bhutanese woman. But there was a different kind of resilience in these women in the mountains.
Men & Women in Lunana
There's something you need to know about the way gender-based responsibility works in this part of the country. Lunap men dedicated themselves to transporting the rations, journeying with heavy loads on these difficult terrains. So while the men left for travels, the women had to run the household. And I don't just mean taking care of babies, cooking and cleaning.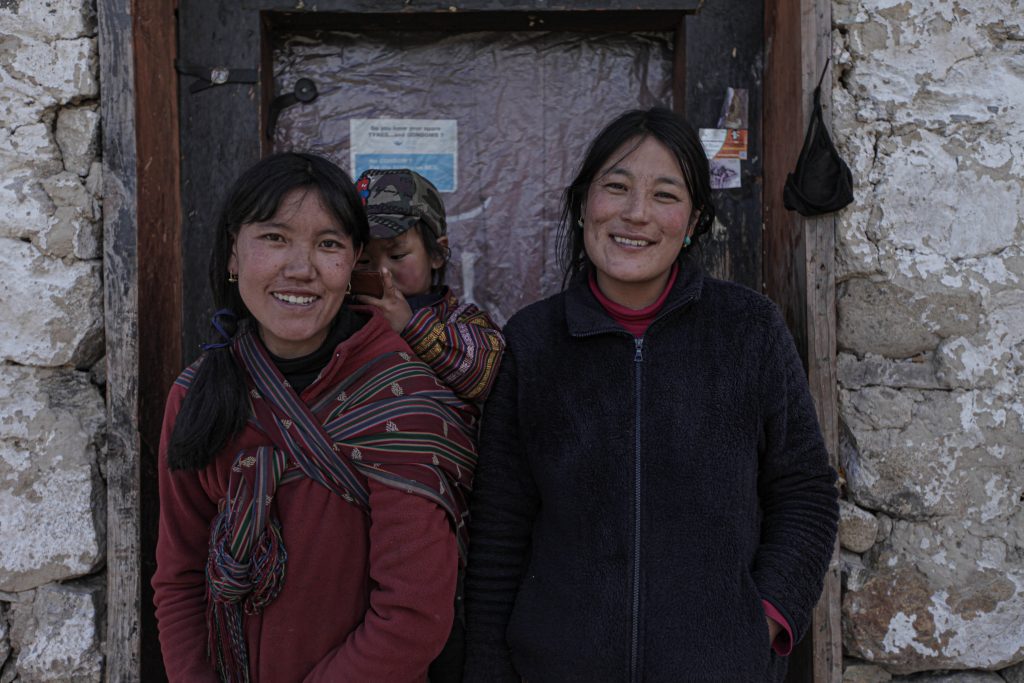 "Women here take care of the yaks, the field work, feeding the family, getting the water, collecting firewood and everything in between. We're always busy," says aum Pem Lham. Although the journey has become easier with horses for men. She says that very little has changed in terms of work for the women.
Aue Rinzi from Tshoju came to the NCHM office to take care of us. During our time she made sure we were all well-fed. I still remember her beautiful long hair that a face untouched by makeup.
I came across a group of a dozen young ladies carrying stones on wooden carriers. These wooden devices are fashioned to hold the heavy boulders on their backs. They sang and went their way to the river bank as if they were picking flowers.
15 year old Sangay milks her family's yaks and lives alone in the stone shed a few times a week. During her stay she takes the yaks to graze in the mountains. I still have the image of the little girl working in the stone shed as the evening light faded away.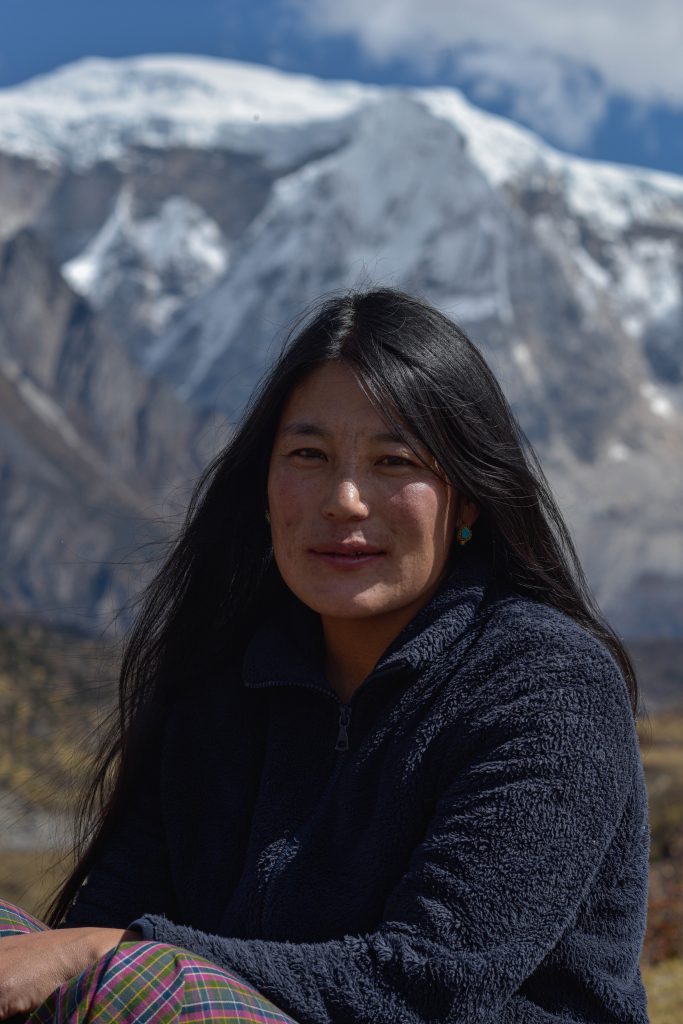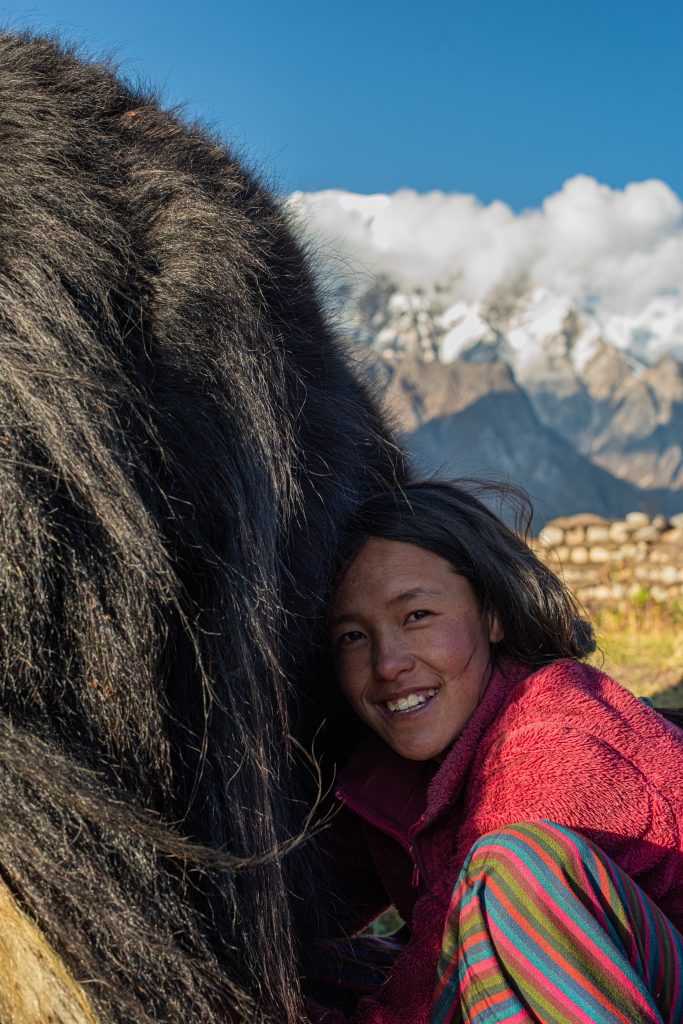 What Does Beauty Mean to You?
Growing up as an insecure teenager I always believed being beautiful meant having the best skin, the best makeup, and the best hair. The red cheeks of these Lunap women. Their unkempt hair and their sunburnt faces taught me something new. True beauty lies in the strength and resilience carved in their faces. And that is the quintessential beautiful Bhutanese woman.
What does being beautiful mean to you?