The further you travel away from the capital in Bhutan, the less choices you have in terms of an ala carte menu. But the food at the Swiss Guest House in Bumthang in central Bhutan proves that wrong.
Imagine this. A tall glass or red panda beer with homemade sausages, roasted local vegetables and potato roastie followed by an apple crumble dessert with homemade whipped cream. Yes you can enjoy something like this in Bumthang.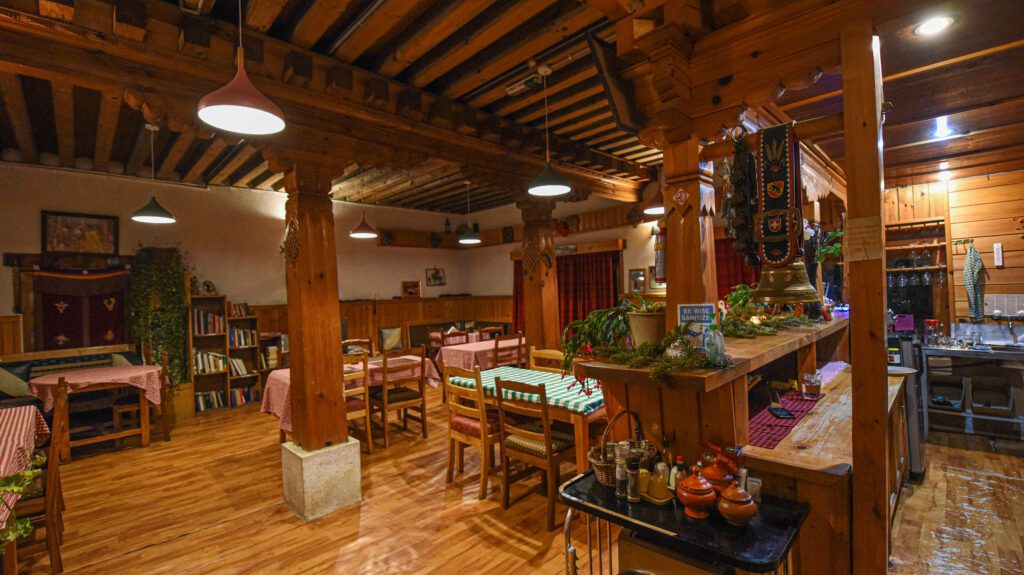 Swiss Guest House is one of those few places that serve unique but authentic food for travelers who love to eat. Go to their instagram page to stay updates on their menu and seasonal offerings. The breakfast at the guest house is also very popular. From local strawberry jam, fresh Bumthang cheese (gouda & emmental) to homemade bread, the breakfast spread in the garden is a treat for any visitor.
Prices:
1. Breakfast – Nu. 600/-
2. Sausage plate – Nu. 1200/-
Contact @swissguesthouse
Google map directions here