In 2020, I joined an unconventional group of pilgrims for a tour to know more about Bhutan's most famous Terton (treasure revealer) Pema Lingpa, upon the invitation of Pawo Choyning Dorji. This is my journey in Baribrang.
Ugyen, our guide for the day, told us the story of how Pema Lingpa learnt the skills of smithery from his grandfather, who raised him. He then pointed at a steep slope below the ruins and said, "Many pieces of iron ore that Pema Lingpa used have been found there so we will do our own treasure-hunting and find Pema Lingpa's iron termas today." So there we were, crouched on all fours, drenched with the afternoon rain, desperately looking for a piece of Pema Lingpa to take back home.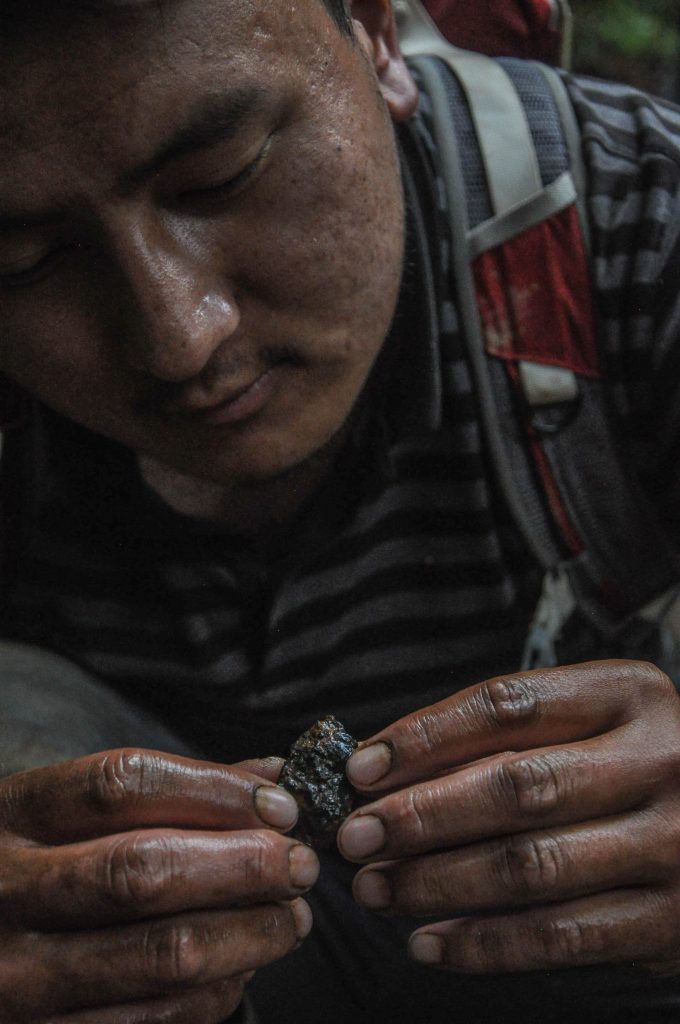 I didn't quite know what I was looking for but as Giant and others began finding dark pieces of what looked like light rusted stones, I started getting quite excited about finding my own little terma.I watched as Giant carefully washed the dirt off of his finds in a stream near Gattshang so I asked him what it meant to him. "Since Pema Lingpa was most of the time making patangs and armor, I take his iron as a personal protection for myself, something that can avert violence."
Today, treasure-hunting at Gartshang is not allowed due to the extreme plunging of iron ore from the location.