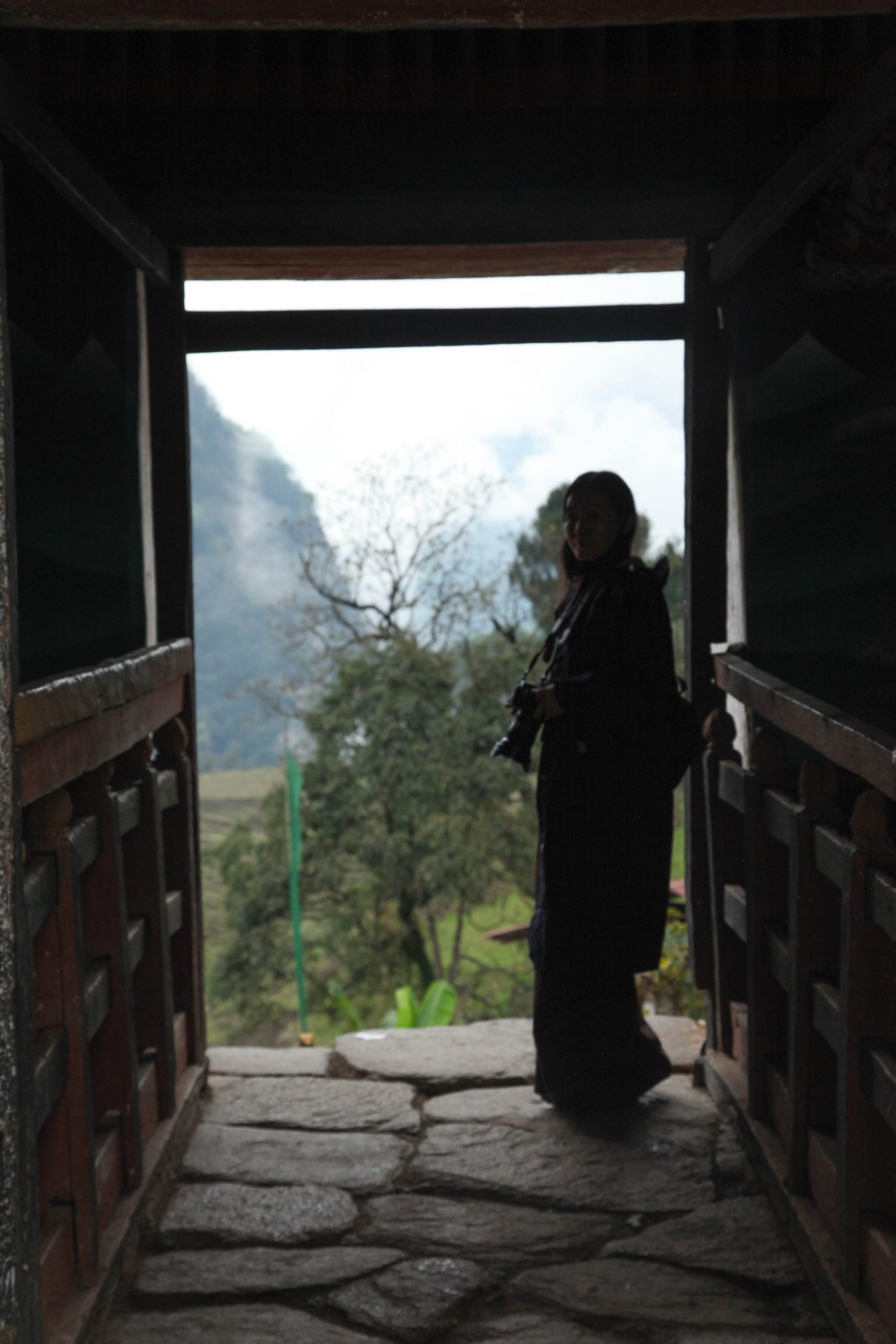 I had previously heard of the housing projects by Tarayana and their annual crafts fair at the Thimphu clock tower. But little did I realize I would soon come to understand that the foundation was so much more than that. On this journey we come face to face with the ground reality, challenges and the miracles of charity, philanthropy & good will.
Ney Village, Lhuentse, Eastern Bhutan
After a two-day road trip from the capital, we finally arrived in Lhuentse district in the north east part of the country. Located on the steep slopes of the eastern high mountains, Lhuentse town comprises just a few buildings but the standout feature is definitely the ancient Lhuentse dzong. "Our destination is still a few hours away," reminded madam Tashi, the representative from Tarayana leading our team. We are told that we'll be spending a night at the Tarayana field officer's home at Ney Village, around 3 hours north from Lhuentse town.
As we sped along even narrower roads, the warm evening sky turned gray and it started drizzling. PC, our content producer at Yeewong, shared her "uneasiness" with such damp weather. "Are there leeches in Lhuentse?" she asked with a worried expression on her face. I had the same concern but with frogs. After a two hour bumpy ride on the farm road, we arrived at Ney village in the dark and then made our way to Sir Sonam's house located in the outskirts of the village cluster.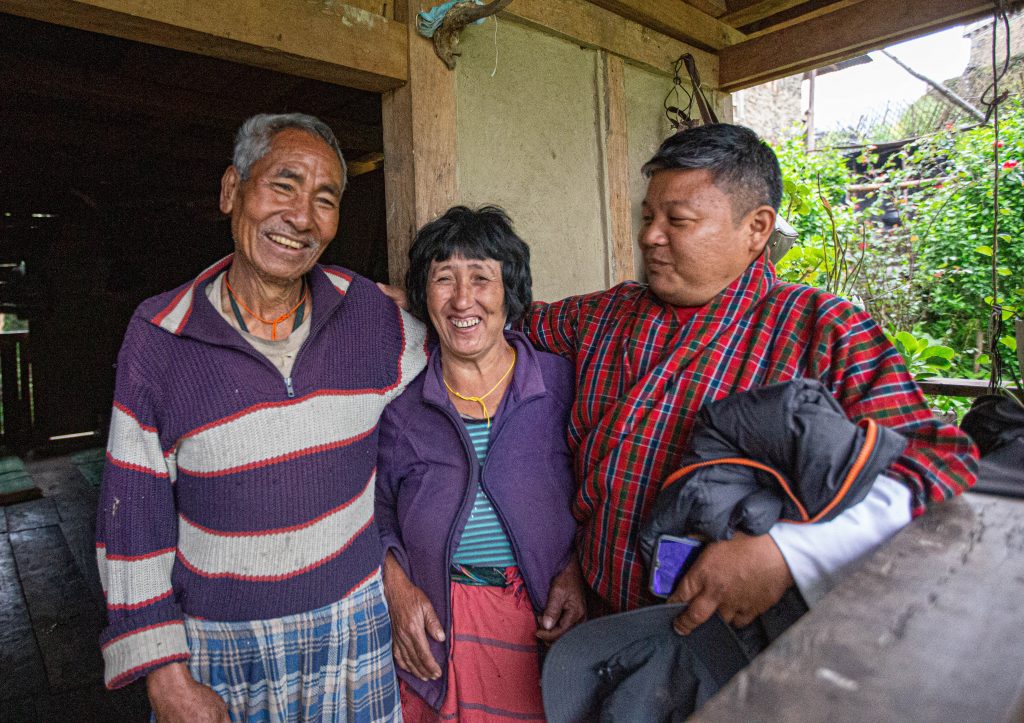 Tarayana's Way of Work
Tarayana Foundation selected two dzongkhags for this documentation trip with Yeewong Bhutan: Lhuentse and Mongar in eastern Bhutan. With over 16 field officers spread out across the country, the foundation works closely with the dzongkhag administrations to help improve the livelihoods of rural communities.
"Although we are an NGO, we are an organization that bridges the gap between the government and the people. We are there in areas which the government is not able to reach and ensure support is given to the most remote communities in our country." said Sir Sonam Gyamtso, Tarayana's field officer of Lhuentse.
We soon made it to his house after an arduous battle with persistent leeches on our shoes, inside our socks and hems of our kiras. As we removed our wet jackets, Sir Sonam welcomed us into his bukhari warmed home. "I hope you don't mind our modest sleeping arrangements madam" said Sir Sonam as he showed us the rooms. "It's perfect," I replied. Little did he know how much I had missed traveling to places like this that felt so much like home to me.
Read more blogs about my adventure with Tarayana only on yeegetaway.com