We discovered this homestay on our way to Omba Ney in Trashiyangtse. We reached the quaint little village of Omba in 4 hours from the route from Toedtsho primary school.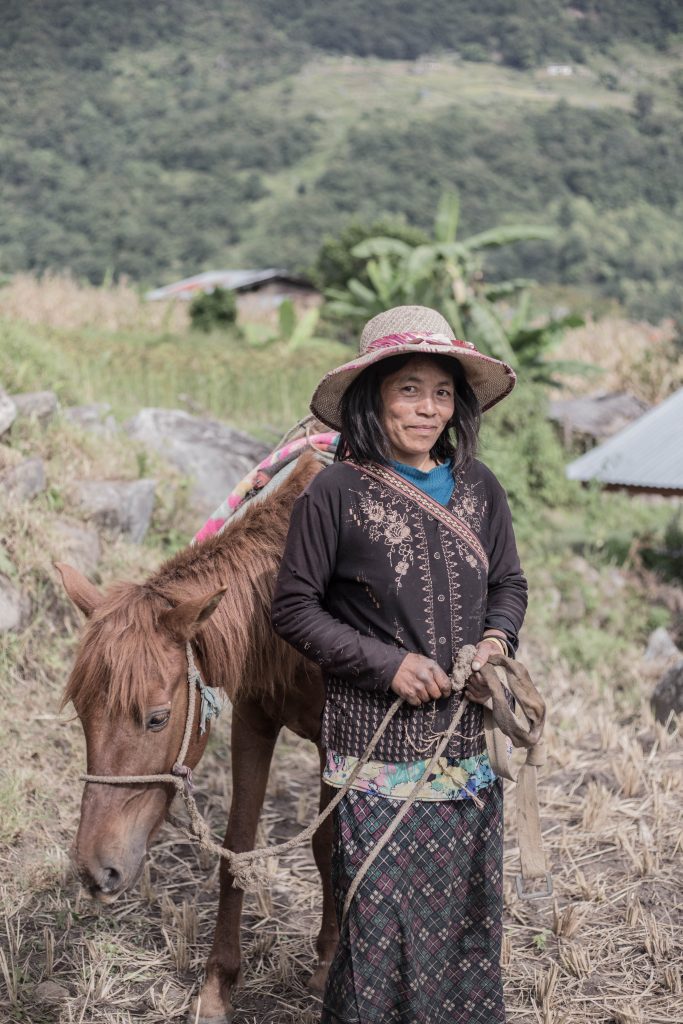 Omba is a beautiful little village near the pilgrimage site. You'll find dried chillies on roof tops and also on giant flat boulders. Families eat their lunch in the fields as they take a break from farm work. Trees of tomatillo grow in kitchen gardens and mountains of corn wait to turned into kharang. Omba's only homestay hosts us for lunch before we continue our journey to Omba Ney.
The homestay here is like visiting a relative's home in our village. The homestay has one small room with one bed and another adjoining room that can accommodate 6 to 7 people. The toilet is decent too for a rural location like Omba.
And the meals here taste like home too. I have never described chilies as "juicy". Well, we just tasted the juiciest and the most delicious ema datsi at Omba homestay. It was cooked by Aum Jamyang who runs the only homestay in Omba village with her husband.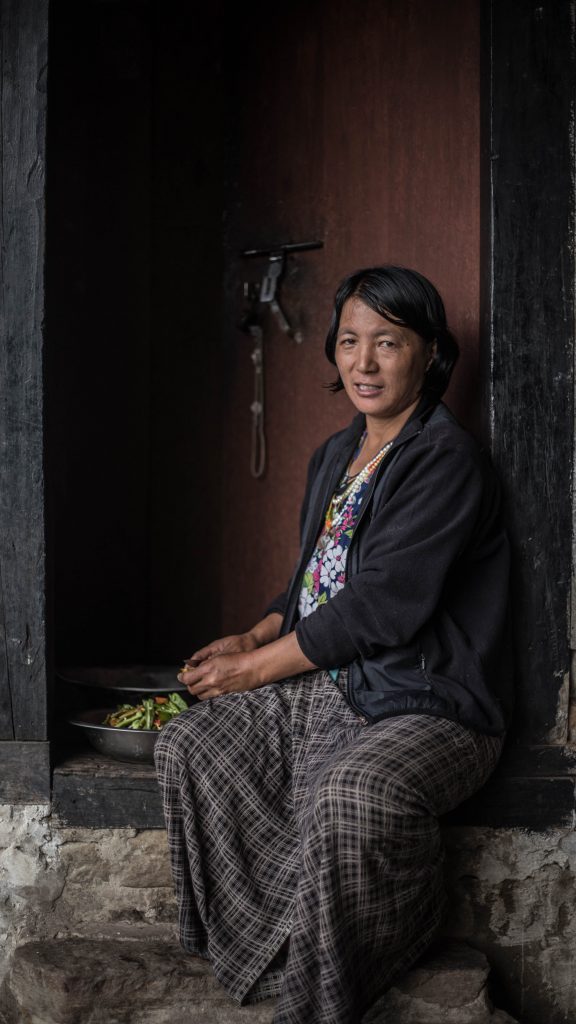 Maybe it's the urka bangala, the local Trashiyangtse chilies. Or maybe it's the local cheese. "It's because you're tired & really hungry" says Jamyang sir from Trashiyangtse district office and laughs hysterically at his own remark. Maybe it is but one thing's for sure. The lunch with the local rice, fresh chillies and homemade datsi was one of the best meals I have ever had.

If you're planning to go to Omba, stay at Omba Homestay & taste Aum Jamyang's home food. Call 17664632. The homestay doesn't have a rate for now. "We are happy with whatever rate our guests give us as long as they have had a comfortable stay." Says Aum Jamyang.