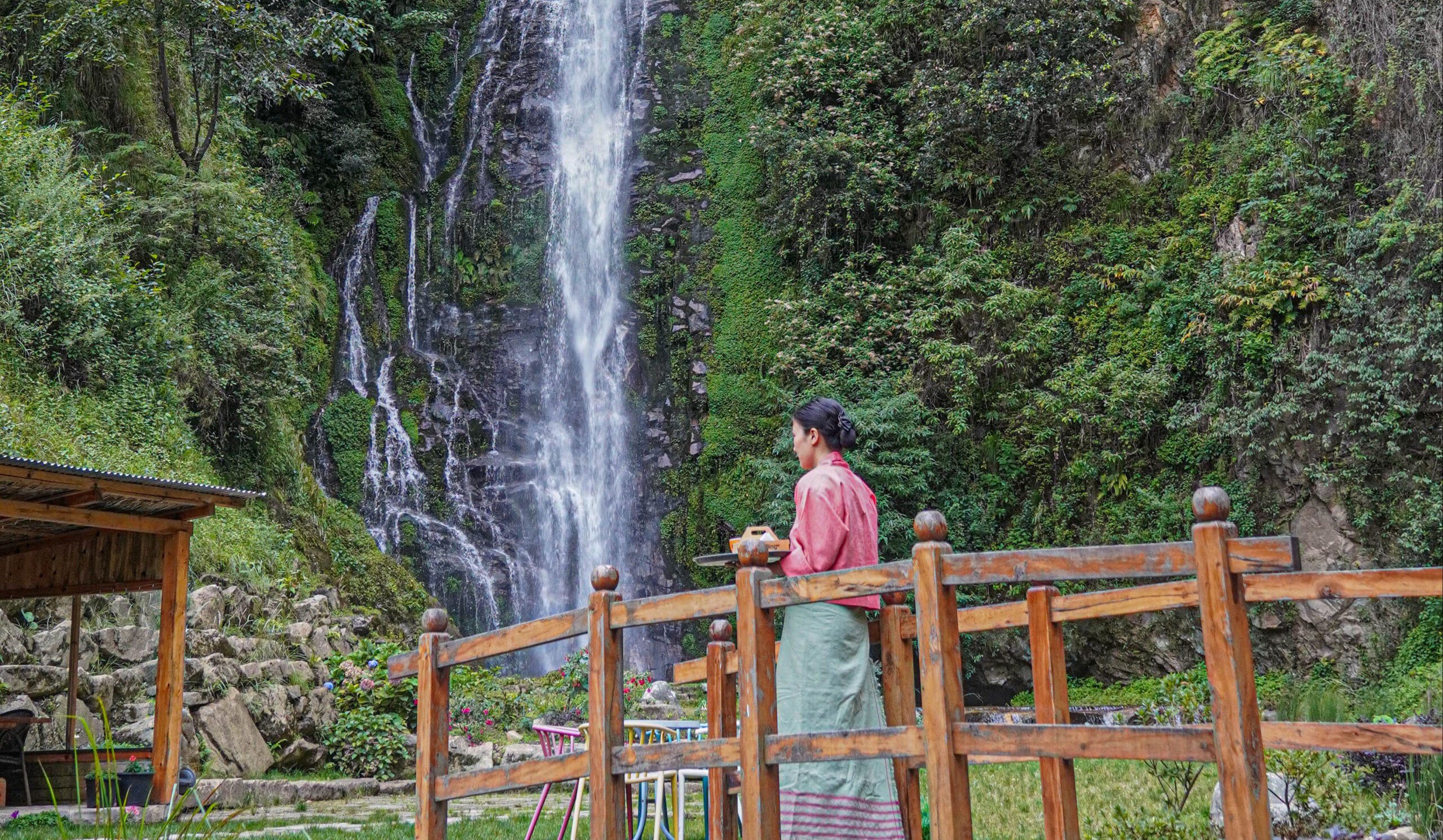 Ever had a nice cup of Latte as you hear the sound of waterfall?
If you travelling to Trongsa, you have to take a break from the winding roads and enjoy the beverages, food and ambience of @drukwilling_cafe. By far Bhutan's most stylish highway stop, the café is located just a few km before you enter Trongsa town.

Besides the ambience and their stunning outdoor space with a waterfall for a garden view they serve a range of coffee menu that you'll not find in this part of your road trip. Besides the food, the interiors are tastefully done, and if you're looking for a different kind of break from your road trip, you'll love the attention they've paid to their bathrooms as well.

This place is definitely a must-visit.
Want to pre-order meals? Call +975 17435852.
Google map directions here