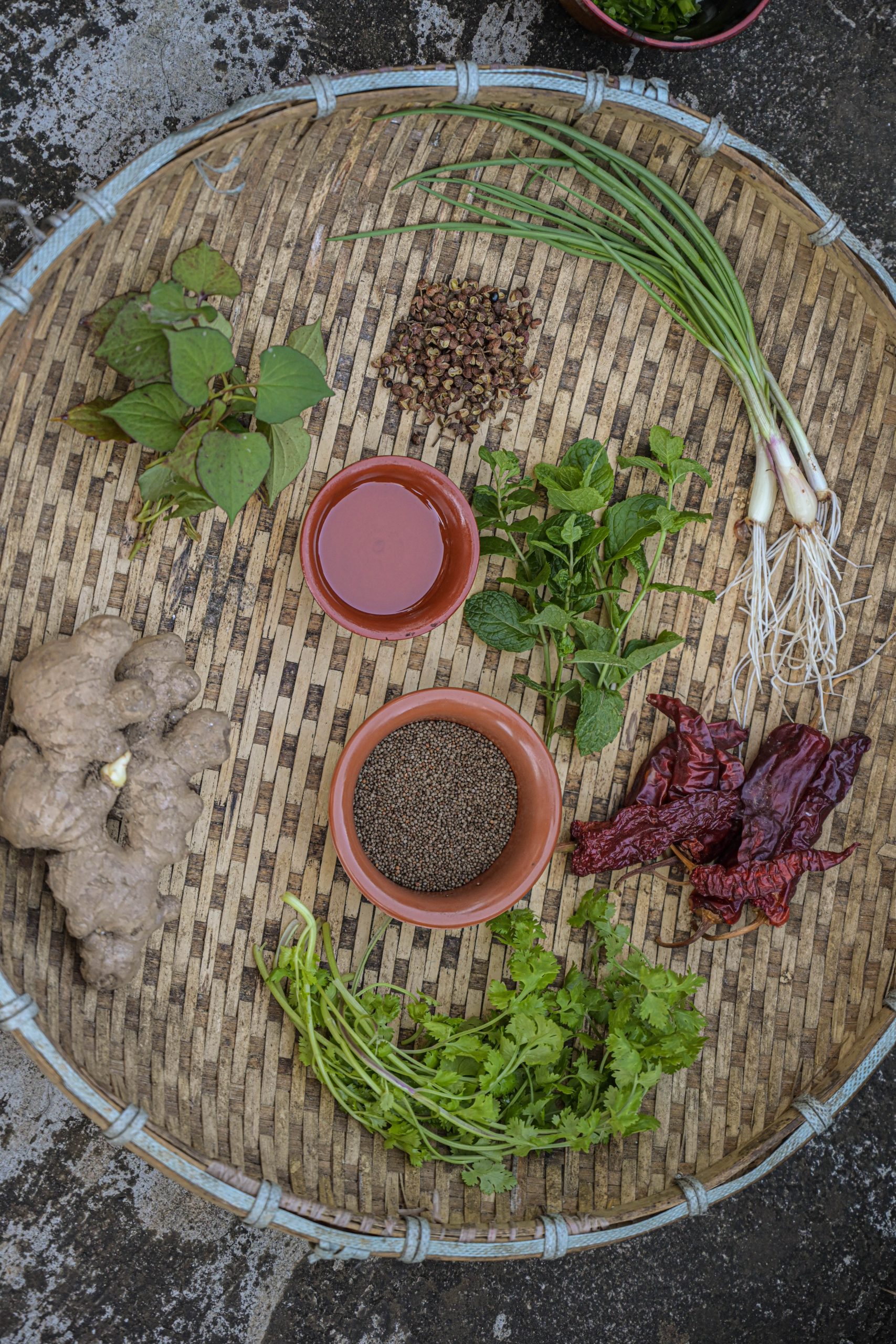 Location: Nobgang village, Punakha
Ezey is to Bhutanese what Acchar is to Indians, what salsa is to Mexicans and what sauce is to those who find everything bland.
In my quest to taste the best ezeys in Bhutan, I found a good one in Nobgang. This was THE item on the menu at the Nobgang Community Restaurant that I had been dying to try from day one.
Ezey Nyergu (the 9 essential ingredient ezey) is another specialty of Nobgang & the ladies here take pride in calling it their own. "Our mothers learnt the recipe from their mothers and grandmothers. We learnt to make this from our mothers and today we hope our children take it forward," says Aum Pema as she and her friends spread the ingredients on the courtyard of her house.
As I looked at the 9 ingredients spread on the basket, there was an interesting plant that I had never seen before. "What's this?" I asked as I took a sniff of it. It smelled like fish. "It's called Genche la. We find it near streams. The fresh and sour taste is very good," explains aum Pema. The roasted chillies pounded together with the rest of the ingredients is what creates this delicacy. 
"In the old days, we would pack the special ezey in banana leaf," she said as she beautifully demonstrated the art she had learnt from her mother. It isn't just the flavor that'll make you love Ezey Nyergu but the love  that you'll find in its story crossing generations of mothers & daughters of Nobgang. This is its true magic ingredient.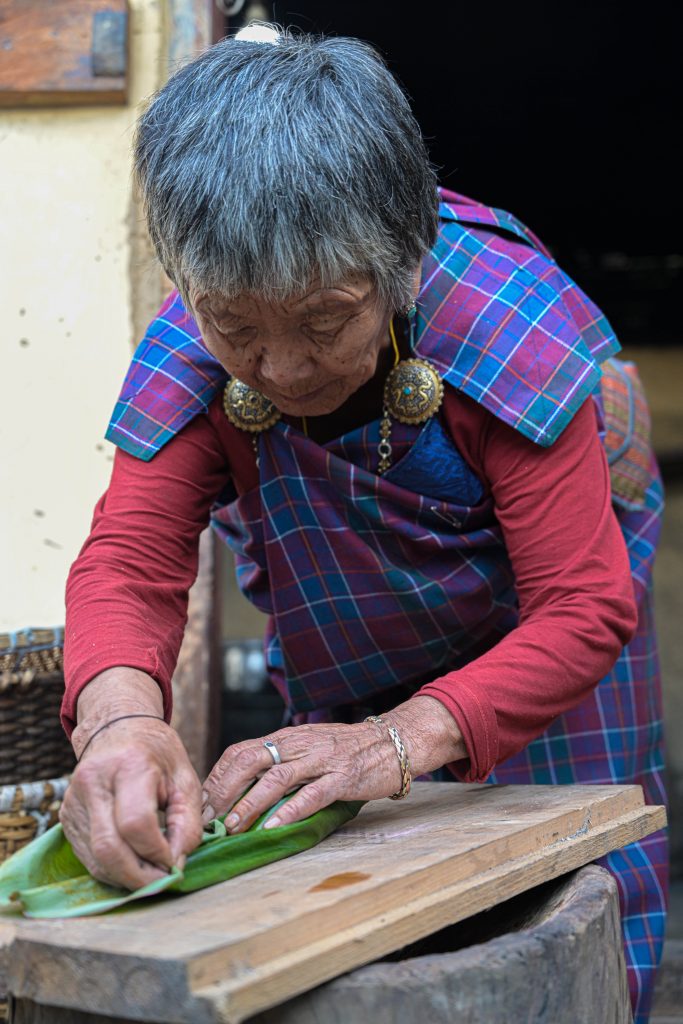 P.s i got some people reaching out saying that it's actually 29 ingredients. Although there is another version with 29, this ezey Nyergum from Nobgang originally has only 9 which represents Nyeperkhowa (the 9 essential ingredients) hence the name Nyergu.