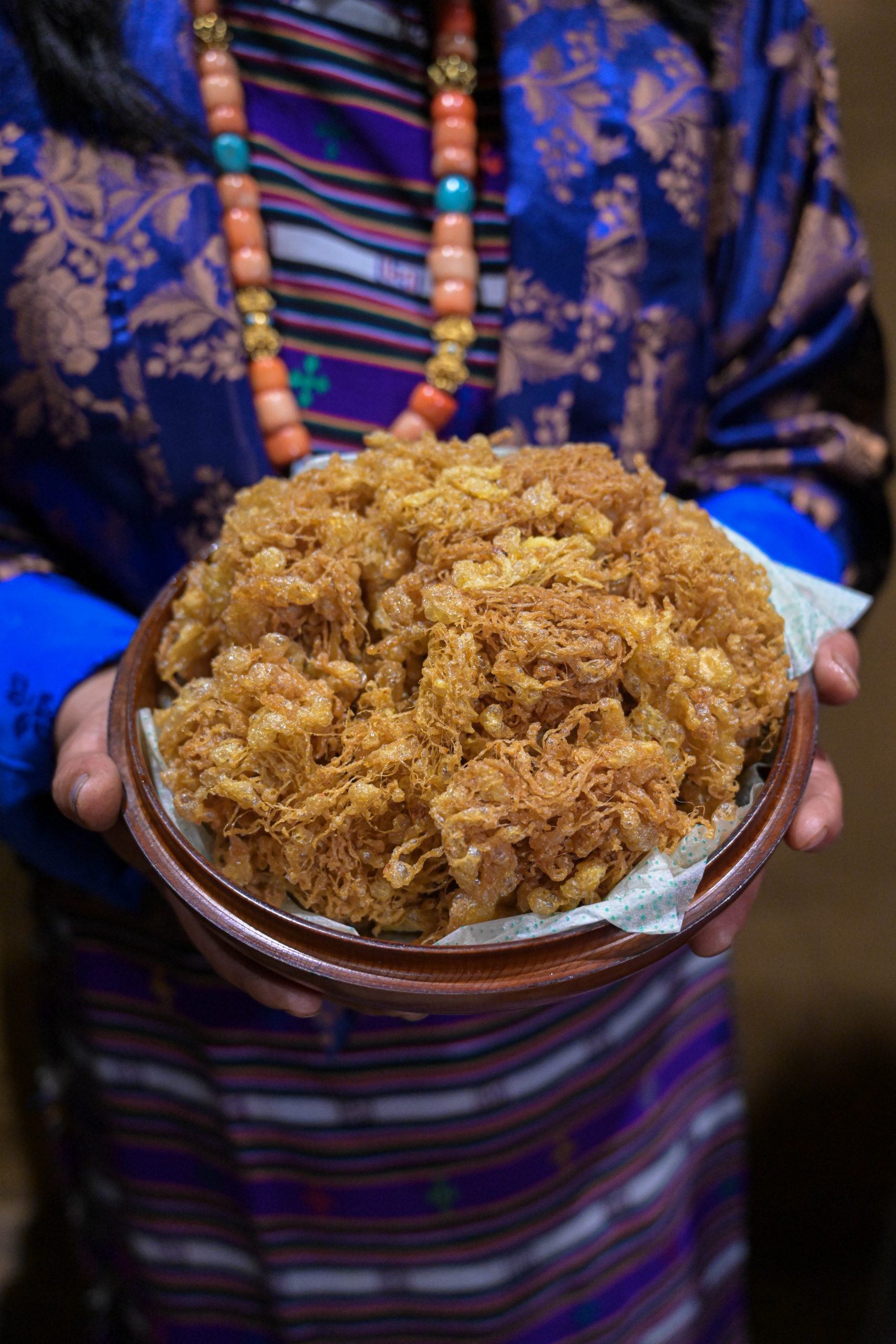 Community Tourism in Nobgang
The Department of Culture sent us to experience a unique taste adventure at a fascinating new community restaurant (first of its kind) created in an ancient hermitage structure and renovated by DoC for the community members to showcase their food and also earn an income from the project. This experience made me rethink everything I thought I knew about my country's cuisine.
Welcome to the quaint little village on a hilltop called Nobgang in Punakha district, western Bhutan. Come with us on this whole new journey as we taste new flavours, listen to the stories of how these unique dishes came to be and interact with a passionate community of people working hard to put their local food on the foodie adventure map for both local and international tourists.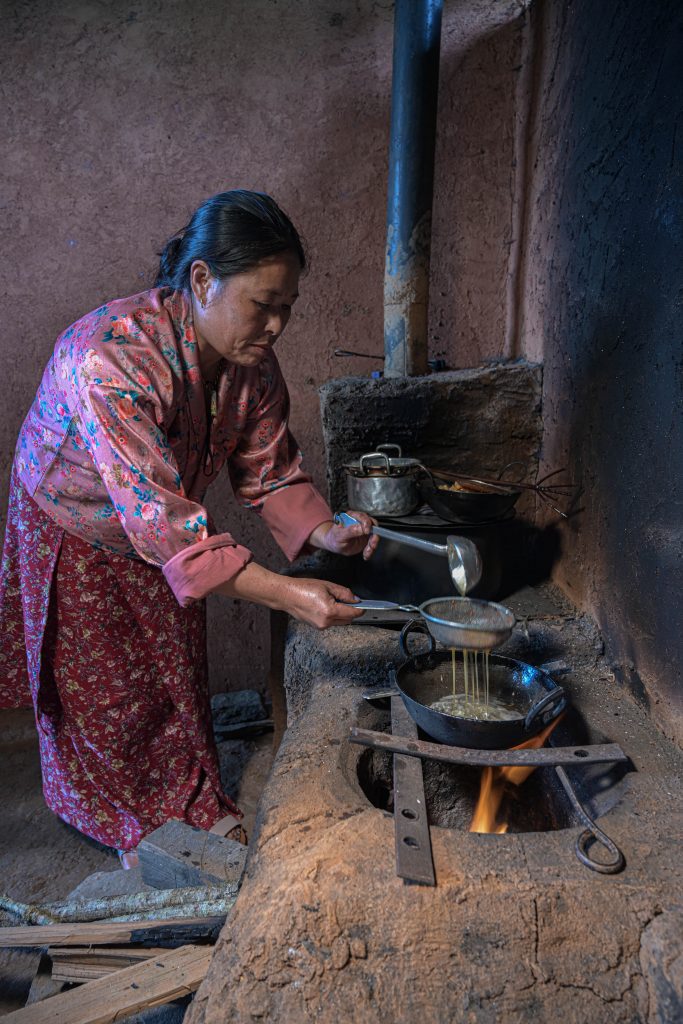 The Unheard-of Egg Dish of Nobgang
Remember I told you that the community restaurant of Nobgang will be serving the unique cuisine of Nobgang? Tshogpa Aum Kinley invited us to her place to try the quintessential Nobgang egg dish. A delicacy quite rare that even most Bhutanese haven't tried it.
This is the Jatsa Gondo. Literally translates as eggs cooked with a sieve. How? You ask? We had the same question so aum Kinley gave us a demonstration in her mud stove kitchen on how this unique dish is made.
The egg mixture poured over the sieve forms long swirls as they fall into the hot oil turning it into a crispy cluster. It reminded me of the Thai fried egg dishes in the streets of Bangkok. "When we were little we would crowd around the kitchen waiting for my mother to finish cooking the egg," said aum Kinley.Jatsa Gondo is a speciality here in Nobgang, prepared during festivals, rituals and family events, the crispy egg dish is a fine addition to a banquet feast and it tastes really good too.
Have you ever tried it? Would you like to try it?
You can by visiting the Nobgang community restaurant on your way to Nobgang temple.
Read more about my food journey in Nobgang only on yeegetaway.com