Visit Lhakhang Karpo & Nagpo
There are numerous temples and pilgrimage sites in Haa but if you're short on time visit the two most important temples: LhakhangKarpo (White) and Nagpo (Black). Legend has it that the two temples were built on the sites where the two birds that emanated from the body of Songtsen Gampo, the Tibetan Dharma King, were seen. Lhakhang Karpo is also the main seat of the local deity, Ap Chhundu. Built on a lake, the floor of Khakhang Nagpo has a channel to the underground lake.
Hike the Haa valley view trail
The undisturbed green hills and clean air of Haa provides the best places for hiking and mountain biking especially during spring and fall season.For an effortless one hour hike try the Haa valley view trail-about ten minutes away from the main town.Not only does the trail give you a full length view of the valley but also surprise you with a br=eautiful resting spot for some wonderful photos.
Experience village life
A visit to the region is incomplete without an immersive village experience. Local homestay families hosting guests often arrange numerous activities for their guests to participate in. From churning butter in a traditional Bhutanese milk churner, to helping uproot turnips from the garden, these activities will not only give you a direct first hand experience about village life in Bhutan but will also make you feel good about helping your host family (even if it's a tiny bit).
Try Homestay
If you're unsure about the hotels in Haa, try a unique lodging experience-homestay. Thanks to our community-based sustainable tourism project by RSPN, the valley has more than 20 licensed homestay accommodation thereby helping the local communities earn a different income. Each applying household goes through a vigorous selection process to ensure guests are welcomed into a clean and comfortable home. Although their provisions are simple the accommodations are much cheaper and feel like home.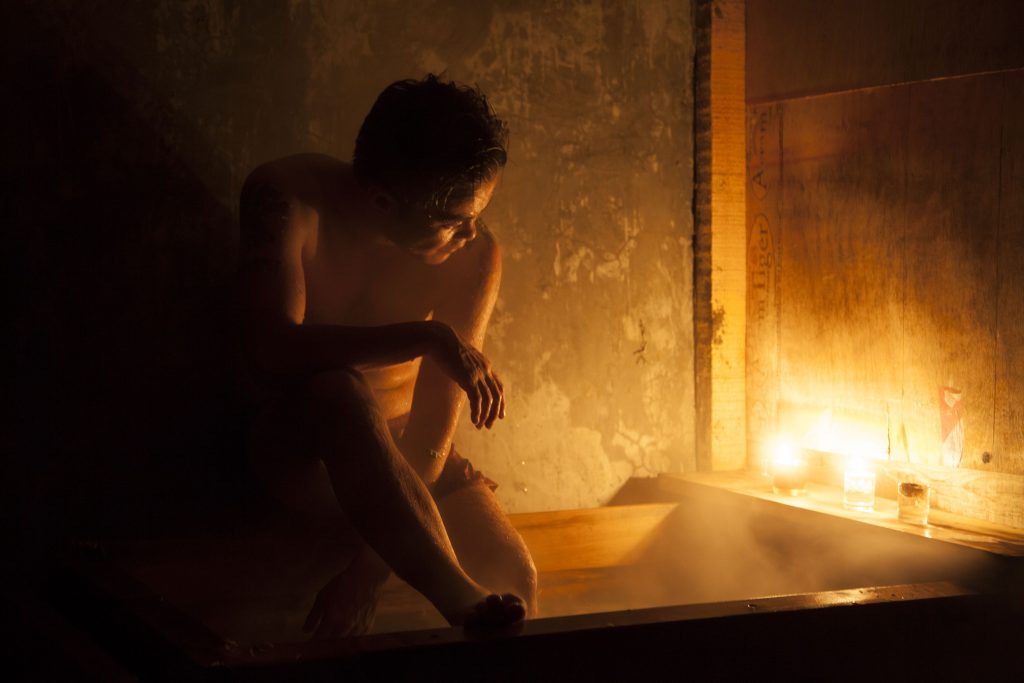 Try Hot stone Bath at a farm stay
One of the best ways to relax after a tiring day of traveling is by taking a traditional hot stone bath. At an additional Nu.500, your host family will prepare a hot bath in a traditional wooden tub mixed with some local artemisia and flowers that have medicinal properties. You can enjoy the hot bath in a shed near the house lit by the votives of the shed walls.
Have a Homestay meal
If you're not sure about restaurants in Haa, try booking your meals at a homestay. From the host family welcoming you to their home, to tasting some of the best home cooked Bhutanese food-eating at a homestay will change your idea of eating out. Price for tourists; Nu.300 per head (more than 200). For locals; Nu.200.per head. You can book your homestay meal by RSPN'S community-based sustainable Tourism visitor's center at 17654981/17907070/77202749
Visit the fishery center
The National Research Center for Riverine and lake fishery currently rears 3 species of trout; rainbow, brown and snow trout. Besides standardizing the breeding of the fish in the country's rivers, the center is also currently looking into mass production as an income source for the district. The massive pools with thousands of trout swimming is a delightful sight for any visitor. You can ask your guide or homestay family to arrange a trout meal in case you're looking to taste fresh local river trout.
Buy local Souvenirs
RSPN iss partnership with JICA trains community members in designing and creating souvenirs like yak tail key chains,potpourris made from local artemisia and plants and candles in walnut shells. You can visit the visitor's center near the dzong to purchase local souvenirs from Haa.
Learn to make Hoentey
An exciting activity you can try at a homestay is making hoentey (buckwheat dumpling), the delicious unique dumpling that will surprise you with the number of ingredients that actually goes into cooking a traditional hoentey.
Picnic at Ap Chhundu Grounds
The ground for the annual famous 'Ap Chhundu Soelkha', the location is one of the most sacred sites in Haa. All communities in Haa come together to be part of the rituals of the 'Soelkha' where they annually pray for and appease the local deity-Ap Chhundu.