Homestays are relatively new to Bhutan. But such forms of accommodation have become quite popular among visitors to Bhutan. So if you're interested in an immersive cultural experience in Bhutan then a homestay is where you can start. Happiness Fields Homestay in Punakha is a good one to start off with.
About the Homestay
Located in Gubjithang, Happiness Fields Homestay stands out for several reasons as you enter the property. The house's stoneclad walls, black wooden frames, & smoke covered kitchen wall give the structure a beautiful rustic charm. The house isn't like any other traditional Bhutanese design in terms of its architecture but the design mix definitely makes HF stand out from the rest.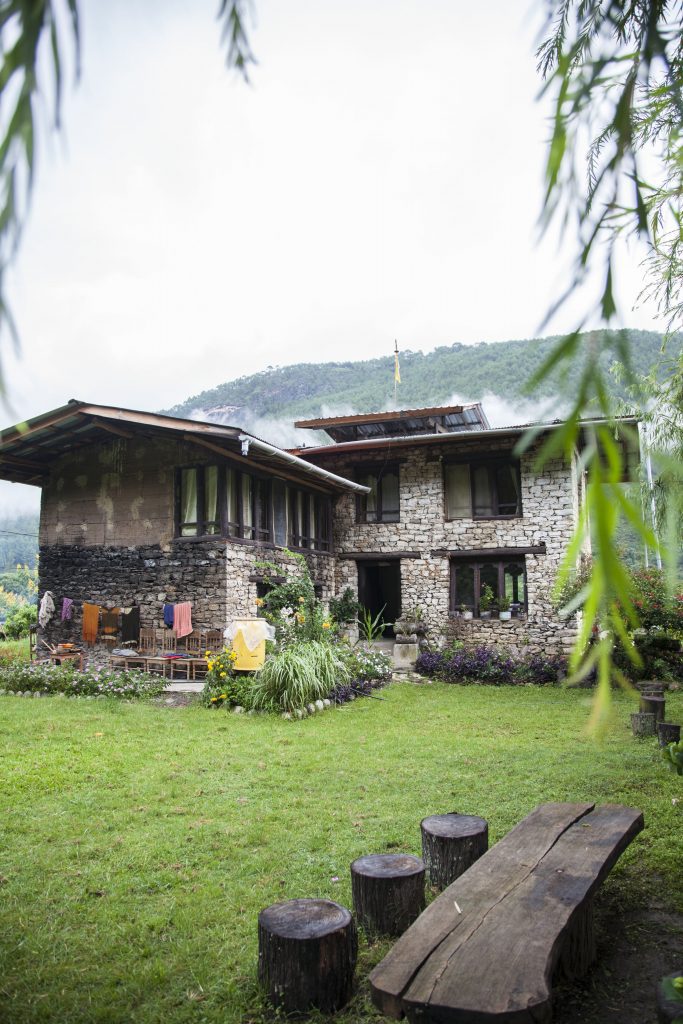 About the Family
Meet Aum Karma Yangchen – the Nang Gi Aum (Mother of the household) of HF. But Aum Karma isn't just the Jinda Aum of this Homestay. For the last 20 years she's been a passionate designer and traditional Bhutanese textile dye expert who's won awards. In fact Aum Karma is the only Bhutanese to win the Seal of Excellence in 2010 for her handcrafted products. Since then she's worked on several training workshops for natural dyeing all over the country. However, her biggest honor was designing the Royal Gho for His Majesty the King of Bhutan's Coronation in 2008.
Although her textile career was thriving, she put it on hold to return to her farmhouse in Punakha. Aum Karma's daily routine in the farm is a tough one but she describes it as fulfilling and adventurous. Besides she has managed to combine her love for textile dyeing and taking care of her village farmhouse through the programs at the homestay.
Where is it?
As you enter Khuruthang town in Punakha, take a right and cross the bridge. Take a left towards Samtengang village. Drive further and after you cross the longest suspension bridge you'll come across another smaller suspension bridge. Park your car near the bridge and take the bridge on foot. If you call and book your stay, the homestay will have someone direct you to the main house.
Room Rates (includes breakfast)
Tourists: Nu 2500 per person
Locals: Nu. 1500 per person
Highlights of the Homestay
The Location and View: Happiness Fields homestay is located in a part of Punakha that often goes under the radar of tourists. The opposite view of the mountains from the homestay is breathtaking. You'll enjoy the early sight of morning mist settling on the river as the sun rises.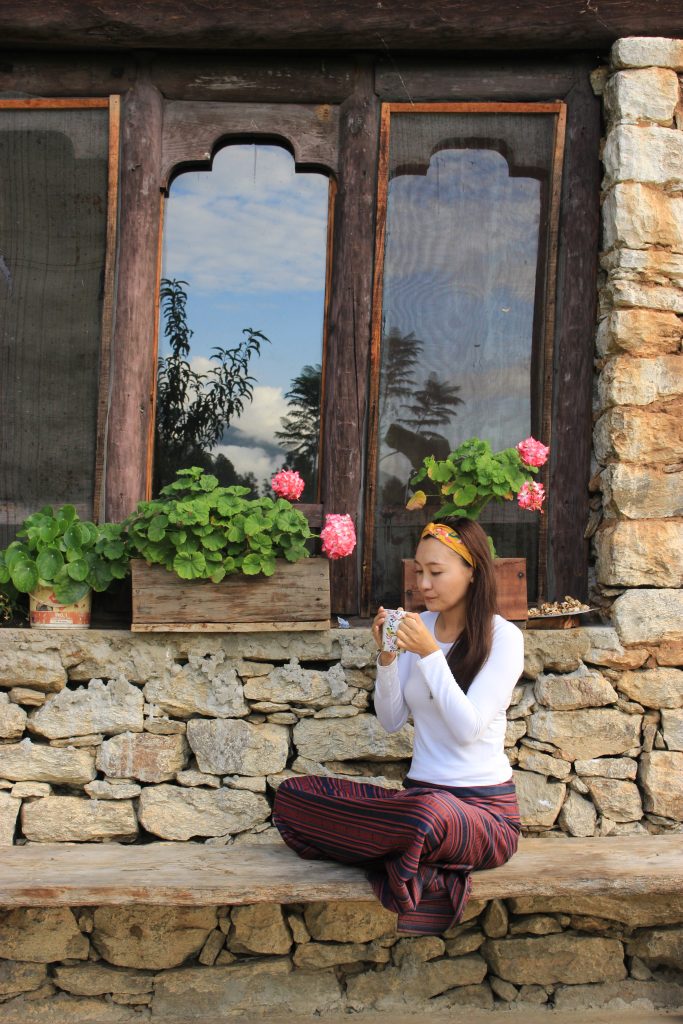 2. Delicious Homecooked Meals: Home cooked food is probably one of highlights of eating at a Homestay. We got to enjoy a scrumptious range of Bhutanese dishes prepared with vegetables from Aum Karma's organic kitchen garden. From sikam paa (pork) Kakur Tsem (pumpkin) Ezey (Bhutanese spicey salad) to Green winged bean Datsi & fresh Dachhu (Whey water) Gatshothang instantly turned into a foodie paradise.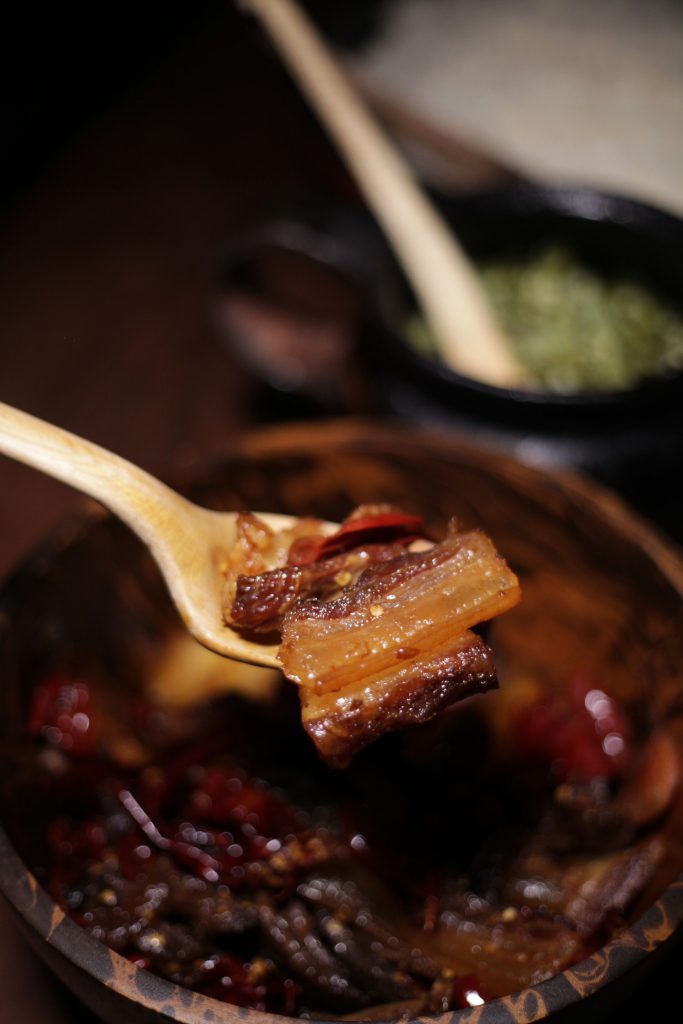 3. Milk Cows and Make Your Own Butter: When was the last time you had fresh milk and fresh butter that didn't come out of a plastic wrapping? Aum Karma omilks her cow Nalem & if you're looking for an immersive farm experience, you can give it a go as well🐄. Additionally you can also make fresh cheese and butter from the milk with Aum Karma.
4. Explore their kitchen garden: Gatshothang's vast property in Punakha grows all kinds of vegetables and fruits. Take a basket and explore. I got some delicious pomegranates, guavas, papayas, string bean and red chilies to be cooked for dinner. Now this is an organic farm to table experience in Bhutan.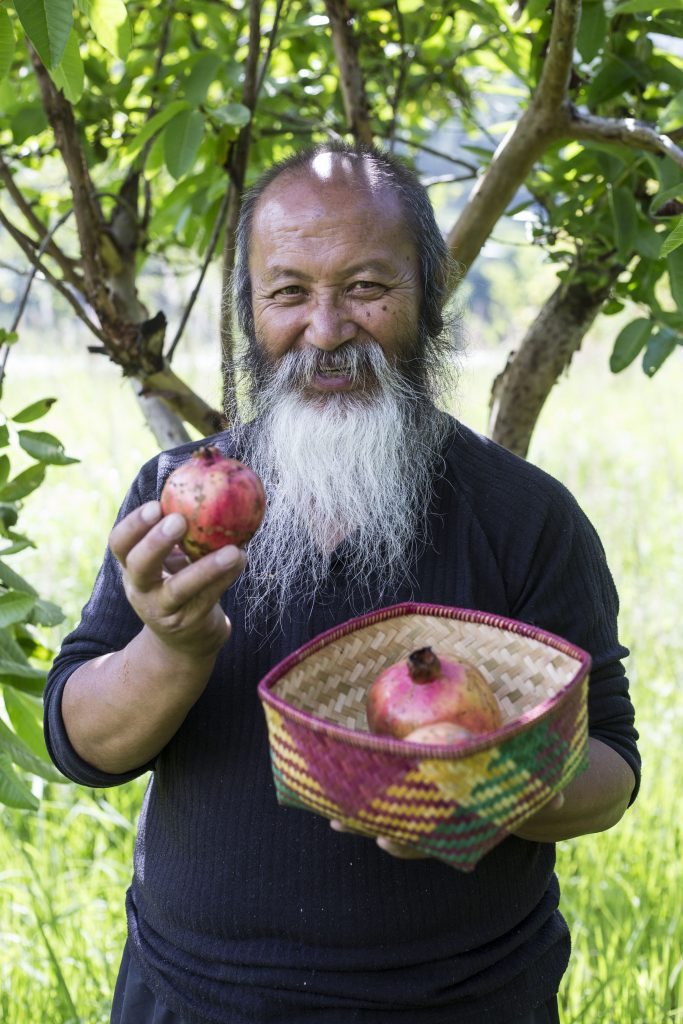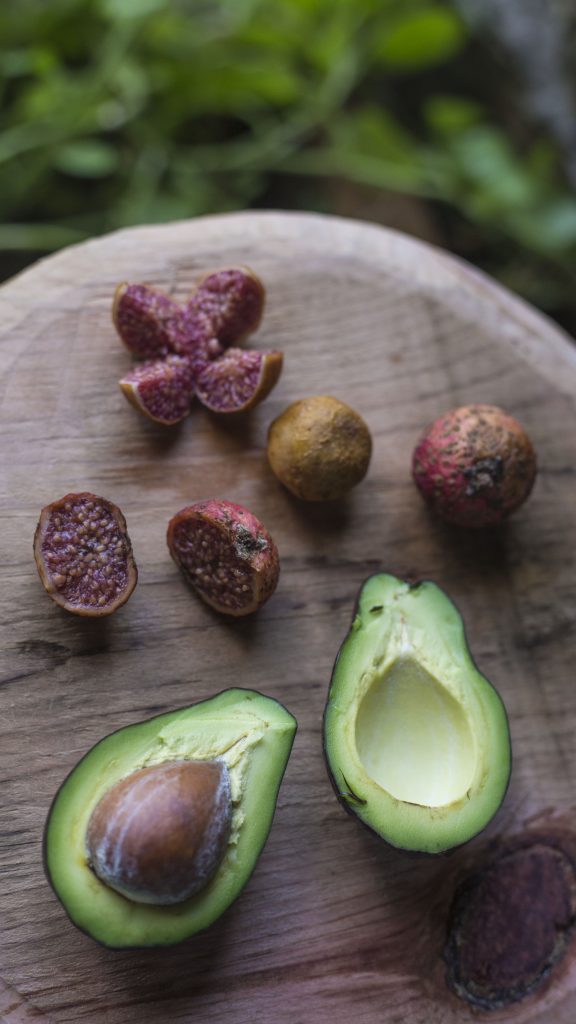 5. Learn Traditional Textile Dyeing from Aum Karma: While Aum Karma chose to leave her textile career behind to start a homestay, she found a way to incorporate her passion and dyeing skills in an activity for guests where they participate in the dyeing process of local yarn at the homestay. "In the old days, people used natural materials and plants from the forest, as ingredients to create natural dyes.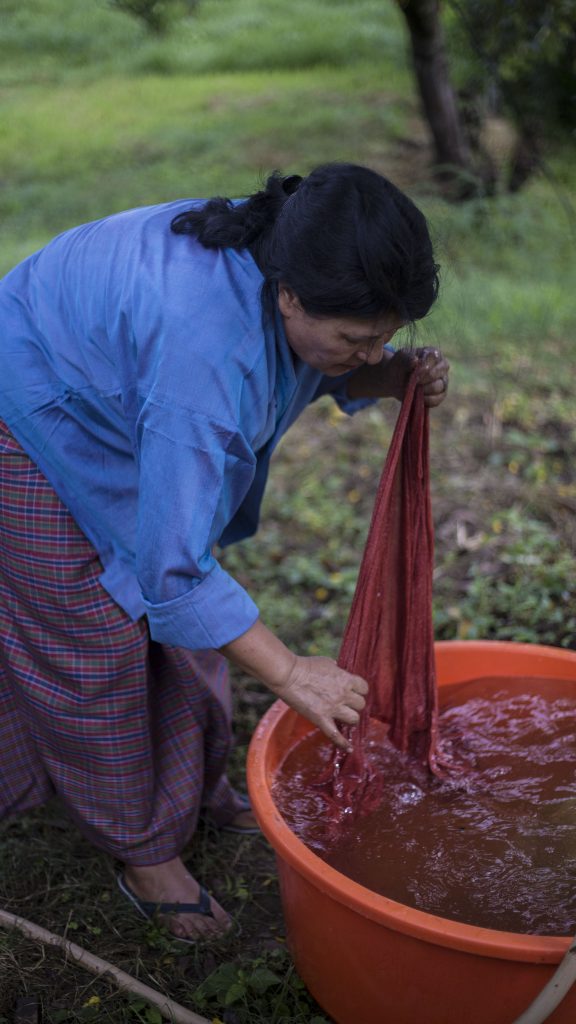 They used ingredient like Madder (Tsoe),Turmeric (Yonka), Symplocos Paniculata (Zim), Indigo (Sanja), Lac (Jatsho), Alum (Do-chur) as ingredients for dyes. They also made use of wild fruits as binders and locally grown plants and fruits as color enhancers "Today readily dyed yarn is available in the market and most of today's traditional textiles are all woven from these types of yarn mostly made with chemical and synthetic dyes." Aum Karma shares.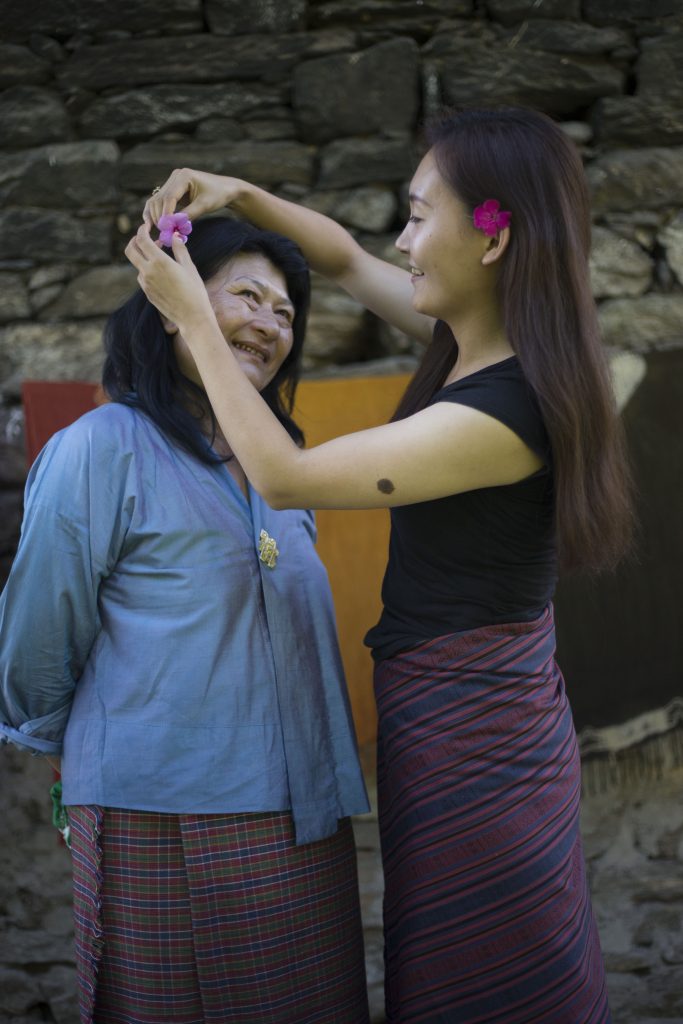 Contact
If you want to book your stay at Happiness Fields Homestay you can contact them through their social media page HappinessFieldhomestay