If you love potatoes but prefer a healthier option then you'll love what this organic food brand has to offer. Bhutan Green Harvest is an organic food business run by a family and they sell Japanese Sweet Potatoes. When Dasho Kipchu Tshering conducted a small kitchen garden experiment by planting some Japanese sweet potatoes in Thimphu. Little did he realize the small number of tubers would respond well to climatic conditions here. After seeing a growing demand for the rare root vegetable in the market, today, he and his daughter manage the one and half acre farm in Paro. Dedicated to growing only Japanese sweet potatoes. Their recent harvest crossed 3000 kilograms.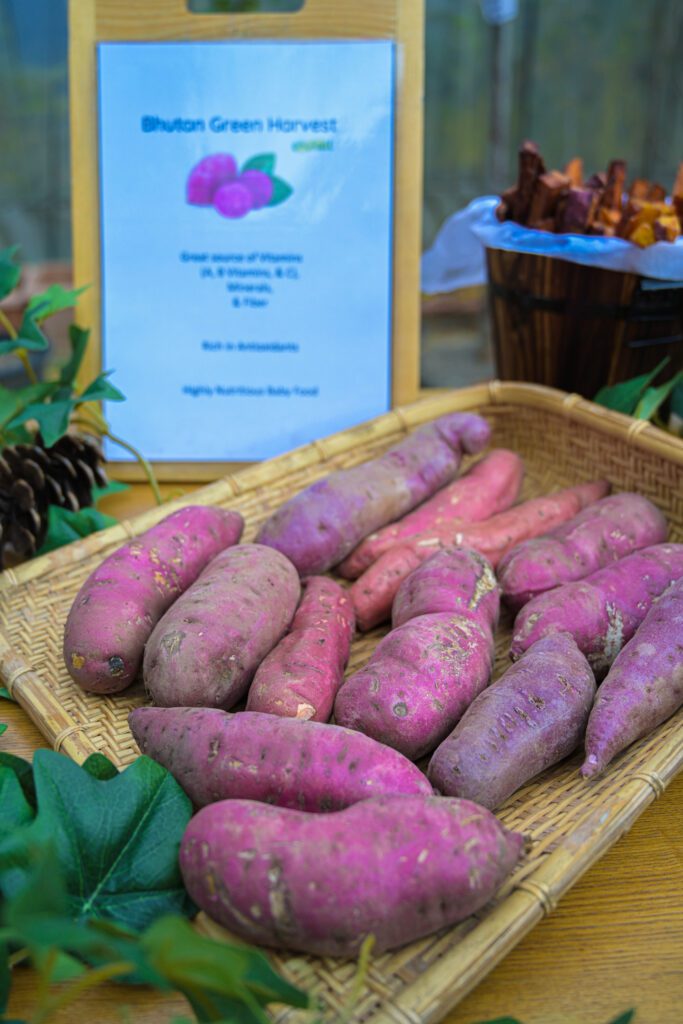 "I tried growing a lot of other vegetables too at the same time but soon realized it's better to focus on one type and give our best to it. Sweet potatoes are very difficult to care for. Especially during harvest we have to be careful not to damage the skin while taking it out from the ground." says Dasho Kipchu.
His daughter Deki Phuntsho, who handles marketing and sales, describes her father as someone deeply passionate about agriculture. "Whatever my father plants grows so well. He's very passionate about it. At the same time it's fulfilling to see how much he wants to share what works and grows well here." Deki says that her father wants more farmers to take an interest in organic farming and growing vegetables not easily available. In fact he had shared many of the Japanese sweet potato slips that she had to remind him that they were "running a business," she admits laughing.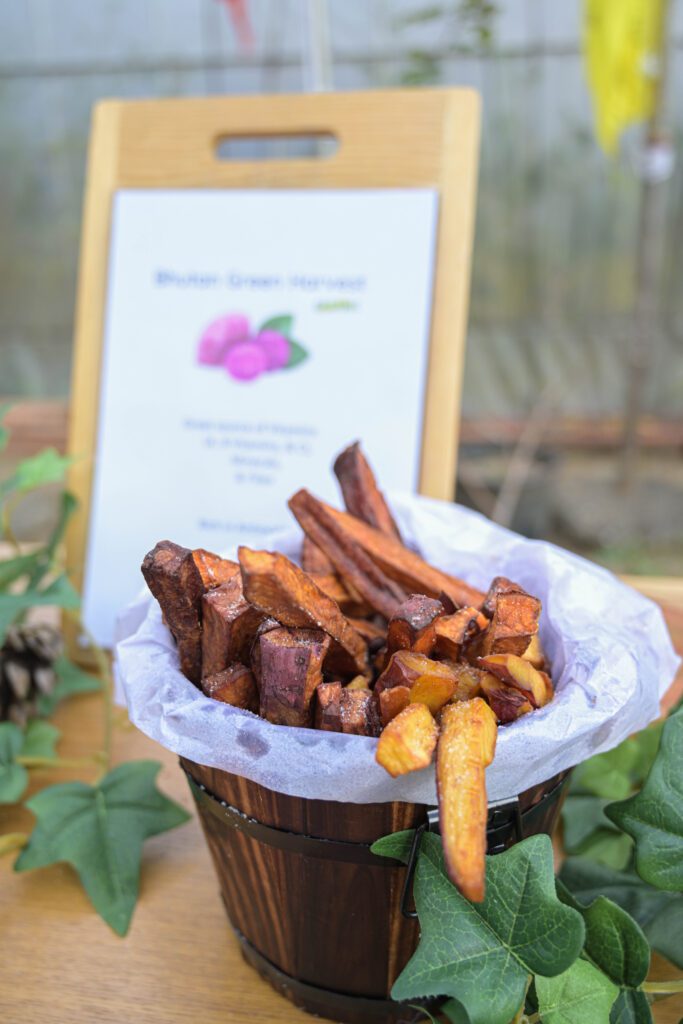 Sweet potatoes are the most nutritious root vegetables and it has vitamins, minerals, and fiber. They also are rich in antioxidants and have antimicrobial properties. "You can roast them, fry them, purée them as baby food .. there's so much you can do with them. The yellow, purple, and orange sweet potatoes are more nutritious than the white sweet potatoes currently available in the market."
So if you're interested try these delicious sweet potatoes, order from bhutangreenharvest