If you're visiting Bhutan, you MUST try a homestay.
Sure, the amenities are not as convenient as a hotel but you get to experience true Bhutanese living. I had felt we hadn't yet featured a place that is true to an authentic traditional space so I was ecstatic when we received an invite to visit this beautiful homestay in Dopshari, Paro. Welcome to Tshering Farm House.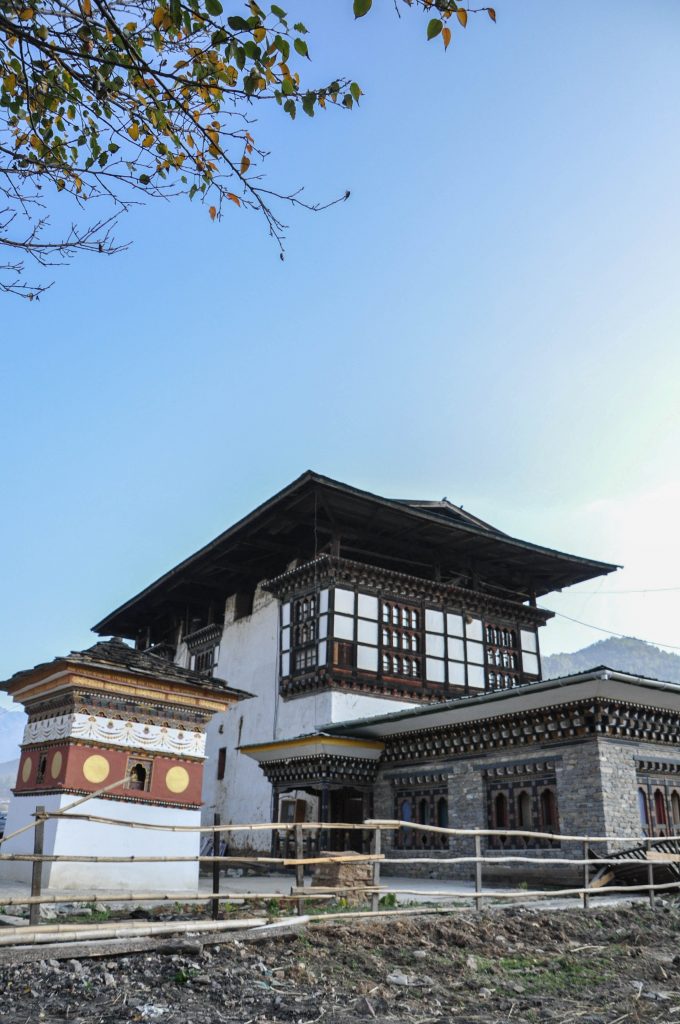 About the Homestay
This century old home has a grand altar room (& that's a big deal around here) Altar rooms in Bhutan known as Chösham (མཆོད་བཤམ་) generally refers to the shrine room in a Bhutanese household which is a space dedicated to the divine beings and objects of worship known as the tensum (རྟེན་གསུམ་), or three supports or body, speech, and mind. "Our altar room is the only one in the valley that has two pillars which resemble the interiors of a temple," says Thinley Yangzom, the owner of the homestay.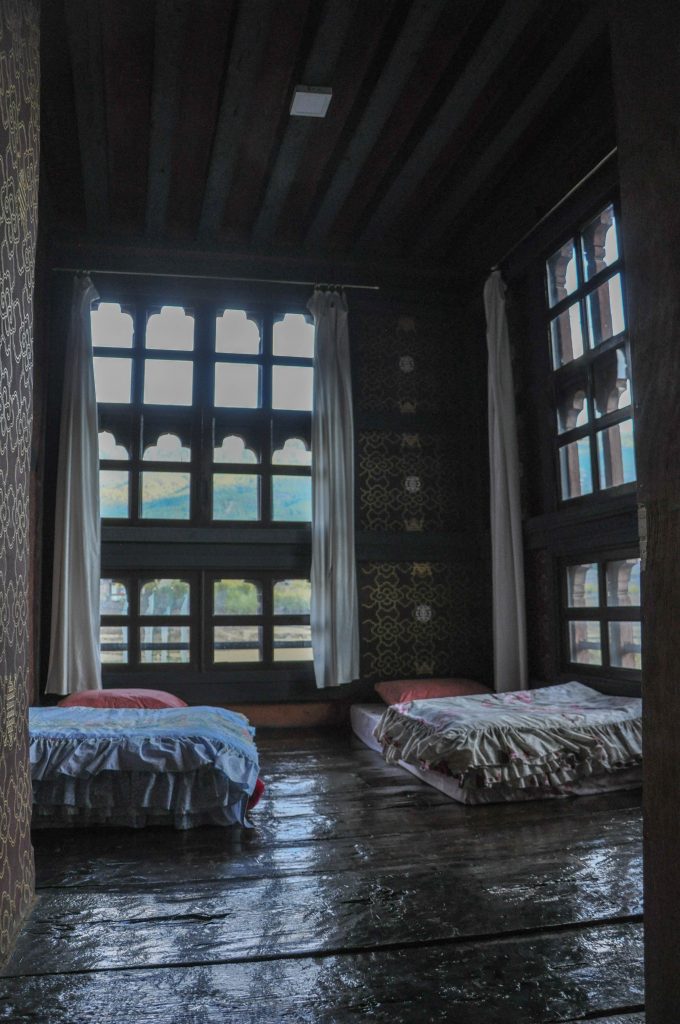 Best Traditional Food
Now this is where you come to taste delicious traditional Bhutanese food. I've been to a lot of homestays in Bhutan. I've eaten "traditional" food at restaurants and hotels but there was something different about Yangzo's food at her farm house.
What did I eat that I absolutely loved? Slow-cooked Sikam (pork) with fresh long beans with dried red chillies, turnip stew, lentil soup with Suja for dinner to hot red rice with Yak Sha Kam (dried Yak jerky) and Tshering Farm House's signature ezey served with HOT SUJA for breakfast.
There is a beautiful balance of taste and textures in her meal set. There's meat, vegetables, rice with the right texture (I never thought that made a huge difference) and a blend of different soups.
I cannot explain exactly what the flavours are that I loved very much but there was an unidentifiable element of authenticity in her cooking that got all of us devouring our wooden bowls filled with the best meal ever.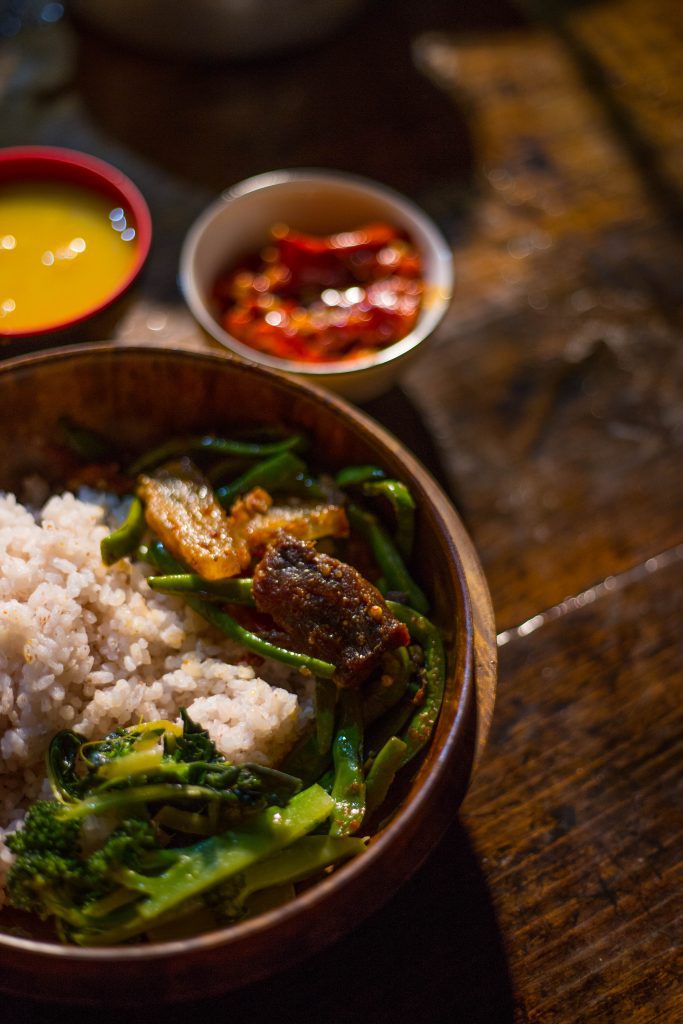 Traditional Hot Stone Bath
On cold winter nights, people in the villages in Bhutan warm themselves by soaking in sweltering hot water mixed with artemisia. Do tso (hot stone bath) isn't just a bath to warm your body though. For years elders have resorted to this tradition to heal sore muscles and aches. Yangzo runs me through the process of her farmhouse's famous traditional spa. "River stones are put in the fire & when they become glowing red, one by one they are put in the wooden tub which makes the bath water steaming hot," says Yangzo.

Tshering Farm House has around 14 wooden tubs segregated in 7 rooms with comfortable seating with towels. A one hour session costs Nu. 1200/- for tourists & Nu. 700 for locals. "Some guests even order alcohol during their bath." But Yangzo does not recommend it after one of her guests nearly passed out while stepping out of the tub.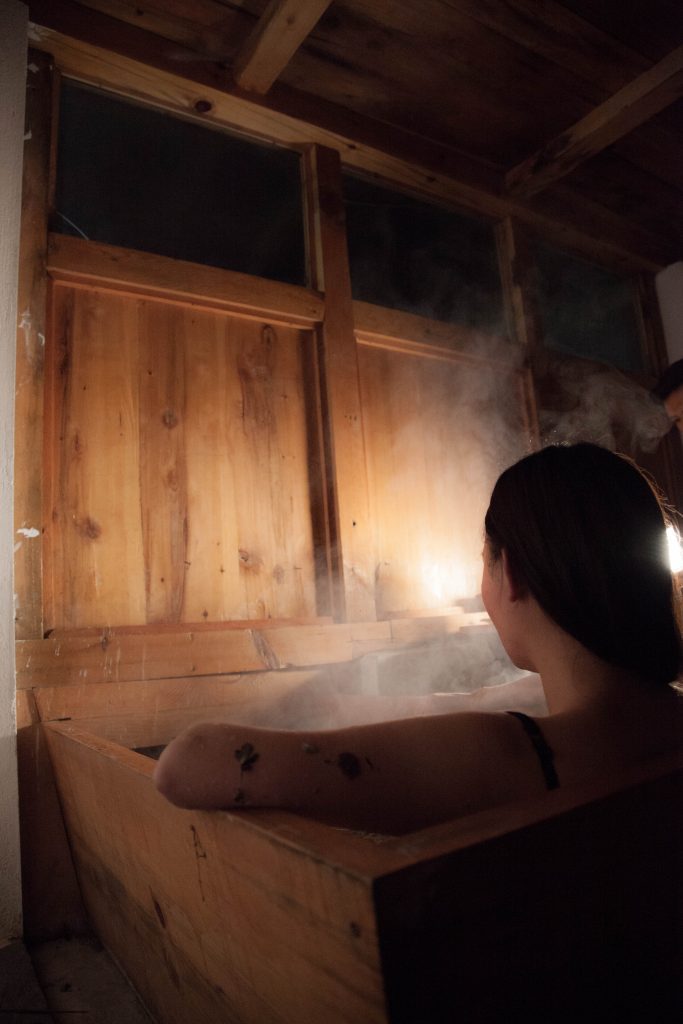 Archery Games at the Homestay
The last time I played archery, I was an 11 year old begging my azhas (uncles) to let me give the sport a go in the small field behind my granny's house in Tsakaling. There's something about outdoor sports that brings out the little child in us which is why it's important you indulge in it every now & then whether you're a mother, a housewife who has no time for yourself or a busy working woman. Thank you Tshering Farm House for showing me this outdoor activity and taking me back to childhood.
Contact
Call 77381431 to book your stay at Tshering Farm House.