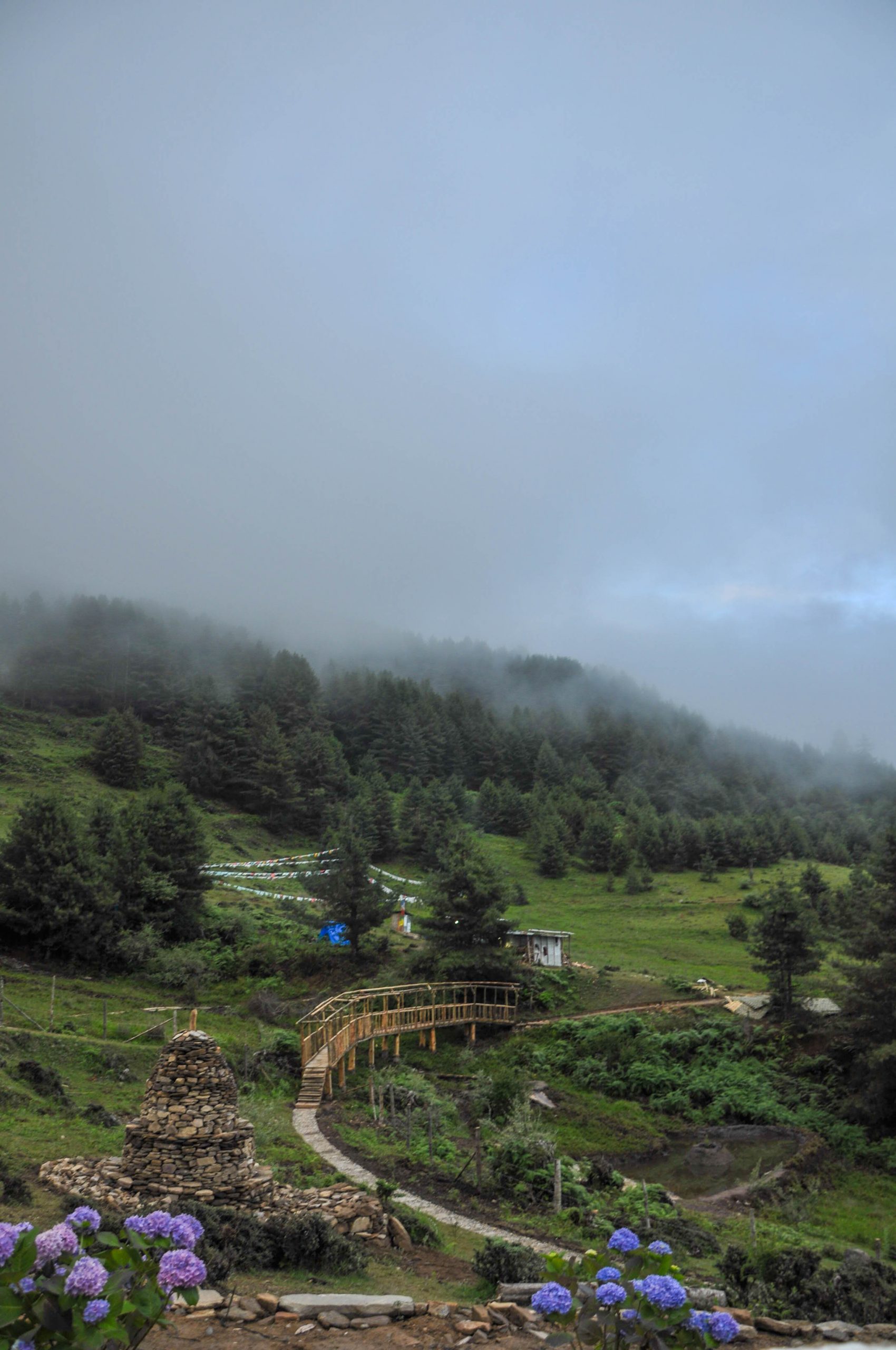 In 2020, I joined an unconventional group of pilgrims in Bumthang for a tour to learn about Terton Pema Lingpa. This group was led by none other than Pawo Choyning Dorji. Before this journey, the Terton was just a chapter in a less than memorable history lesson in school. Little did I realize that history class was just a doorway to fascinating tales of prophecies. Of myths & legends. Hidden termas. And a birth of a cultural icon that would shape my country's ancient identity.
Did you know that 'Baribrang' means 'Cowshed' in Bumtap kha? 
When I first saw the Baribrang stupa, I tried hard to visualize the place before the work began. Before the paved footpaths, the flower gardens, the wooden bridge…when only the ruins of a vandalized stupa remained. Pawo shared that they had to hack their way through tall shrubs to find the old stupa that was mentioned in Pema Lingpa's stories. "What we first saw was a mound and in the middle stood a Khangzang Chorten with its entire front portion taken apart by robbers." But soon the team discovered a hidden layer of walls and another portion of a stupa. "As we started digging we discovered that it was a Jangchhub chorten (dome shaped stupa). We found a Bumpa inside but the robbers had already stolen what was inside."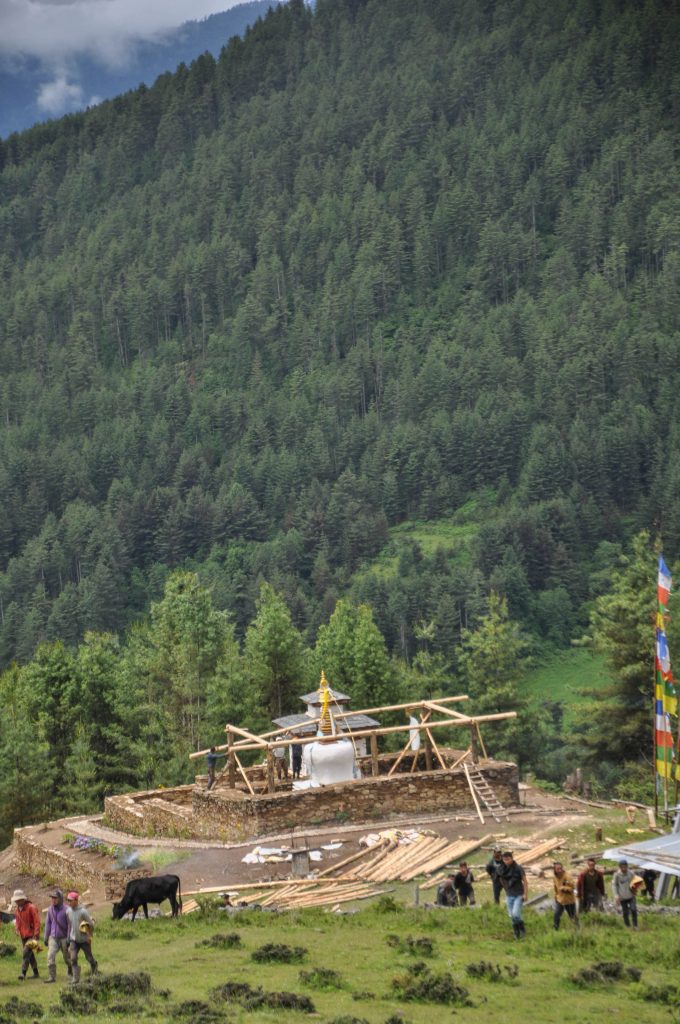 As we looked at the stone walls that were uncovered, I noticed that the layout was designed like a house. "We believe Pema Lingpa's family lived here. We even found pottery remains in one of the rooms which I believe might have been the kitchen", said Pawo. He showed me fragments of a clay pot tucked in the corner of one wall. It felt surreal walking on the stone steps and touching the walls built more than half a century ago. These were ruins that were left underground just a few months ago.
"We took a long time digging out these ruins but we have a very dedicated team here," Pawo said. He pointed at the workers carrying wooden poles to the site. Most of the workers were locals. But there were people from the tourism sector like guides, drivers, hotel staff who were all left without work because of the pandemic. "The building of Baribrang has really brought people together. A lot of the locals come here to contribute labor. They see it as a reason to celebrate so we have a lot of food & alcohol coming here. Good times."
The Mother Tree at Baribrang
It stopped raining the next morning. The clouds that had settled in the valley cleared to reveal the beauty of Tang. As Pawo took us on a walk up the hill we came across workers collecting compost for the chorten's gardens. Suddenly we saw an old man carrying big stone slabs down the mountain. It was Memey Tshering from Threl. He hadn't finished his temple's flooring and was taking more stone slabs downhill. Despite the strenuous work, he was cheerful enough to pose for more photos. After a little while we made our way to a solitary giant tree on top of the hill. Pawo told us a story that would reveal a different layer of Pema Lingpa's life. 
"After Pema Lingpa became a great master, it is believed that his mother passed away. This is where he is said to have cremated his mother. Heartbroken, he is said to have picked up a burning piece of wood from the funeral pyre and stuck it in the ground. He made an aspiration for his mother to be reborn in the higher realms. Upon doing that he is said to have said, 'If my mother does indeed attain rebirth in the higher realms, let this piece of wood grow into a tree'. Today have this beautiful tree that locals believe represents Pema Lingpa's mother." 
The Mother Tree would soon become a symbol of love for our mothers as Pawo shared that very recently two young children who had lost their mother to cancer came to the hill. The children planted a tree with the same aspiration that Pema Lingpa had made 600 years ago for his mother. "The children promised that they would come to Baribrang every year to tend to their mother tree," shared Pawo. "I would like to reach out to everyone in Bhutan that if you have lost a mother please come here and plant a tree for your mother. Trees are givers of life so it is only symbolic that we honor our mothers here"
When I came to Baribrang, I thought it was just the stupa I would be visiting. I didn't realize that I would be seeing fragments of Pema Lingpa's past spread all over the valley.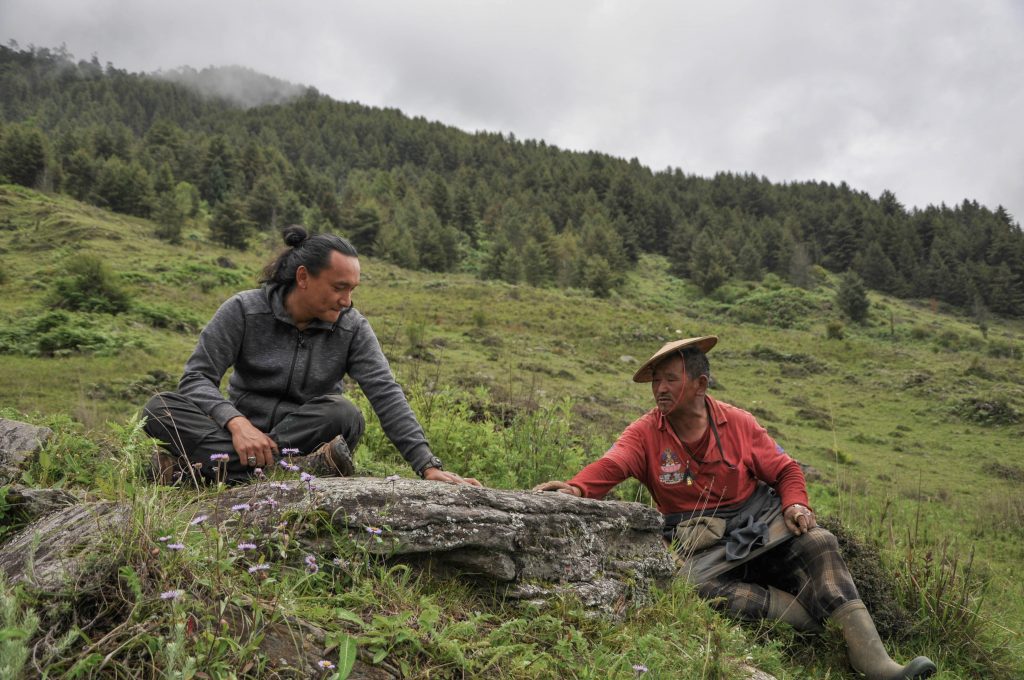 There's a gigantic stone near the mother tree where you'll find footprints of a little Pema Lingpa when he was a little boy playing near his home. Kunzang Drak monastery is where Pema Lingpa is said to have blessed many people. There's also the ruins of Pema Lingpa's grandfather's house where Pema Lingpa grew up and learned the art of smithery. It is believed that it was this house where Pema Lingpa met a Tibetan man who gave him the scroll which instructed him to go to Naring Drak on a full moon's night to fulfill his destiny. But it was the moldy moss-covered ruins of Pema Ling that moved me. 
The Forgotten Ruins of Pema Ling
Never heard of Pema Ling? Don't worry, apparently most haven't. Abandoned in the thick forests below Baribrang lies what looks like an ancient house. It is the very first monastery/seat of Terton Pema Lingpa. We crawled and wriggled through thorny branches and shrubs, making our own path towards the structure that once stood as the Grand seat of Pema Lingpa's religious pursuit.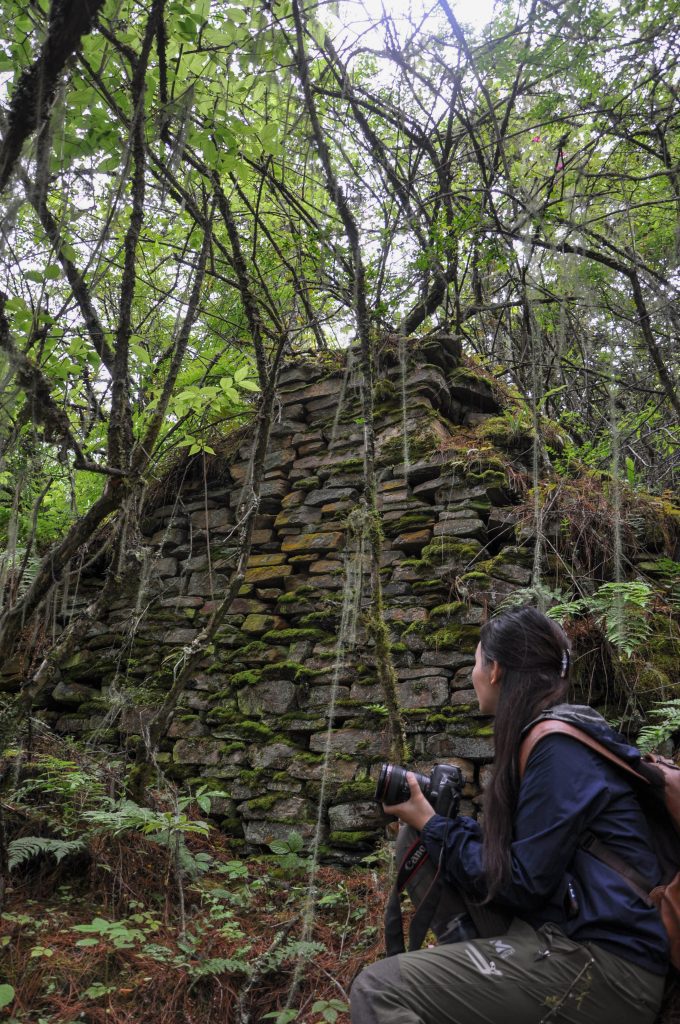 "After Pema Lingpa became an established Terton, there was a need for a place to reflect the reach his legacy was starting to develop. That is why he built Pema Ling. This structure is known to have been the size of a dzong. Many are unaware of the amazing things that happened here." Pawo explained that many of the chhams (mask dances) like Naging, Ging Tsholing and Pa Chham that we see in tshechu festivals were composed by Pema Lingpa here. This happened when he traveled to Zangdopelri and witnessed the performances offered to Guru Rinpocchhe. "Many of Pema Lingpa's sons were also born here. They would go on to start their own lineages in different parts of the country, the most prominent one being our Monarchs, the Wangchuck Dynasty." 
So why was this place forgotten? When Pema Lingpa moved to Chhokhor upon the invitation of the governor, it is said that the attention shifted to Tamzhing lhakhang. But it is believed that the 1st all the way to 4th Pema Lingpa incarnation, still saw Pema Ling as their first seat.
(Read more about the Baribrang series on yeegetaway.com)